Berkeley Rows Into Districts
Here in Tampa, we have a bay that most people in the country will never get the chance to see. We swim, go paddle boarding, or just lay out in the sun. But some students at Berkeley take advantage of Tampa's water in another way — they participate in crew, a sport few have the chance to participate in during college, let alone high school.
Members of Berkeley Rowing can be spotted near Harbour Island, rowing alongside dolphins, or by the river near Tampa Catholic's campus. Recently, Berkeley rowers were seen at the Tampa Bypass Canal, for their district championships on April 9.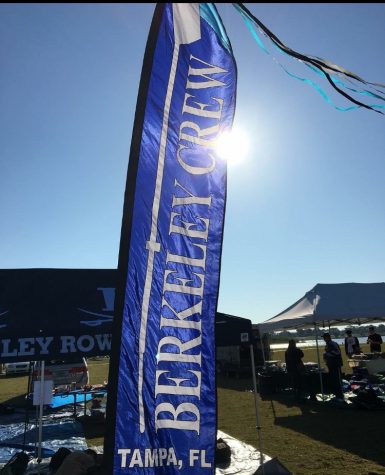 Racing in boats with up to four people, rowers faced some tough competition, but performed their best at the regatta. "Berkeley boats showed great speed off the line, however we were unable to maintain our pace," said Coach Adam Stoll. "We are looking to keep building on that speed as we get ready for states."
In particular, Stoll mentioned the boys' quad boat as performing really well, with rowers Glenn Shell '18, Eric Babin '18, Cameron Giles '18 and Matthew Maddalon '17. "The boys quad had an excellent race leading a very fast Plant boat at the halfway mark," said Stoll. "We are looking for a great result for them at States."
Berkeley rowers also rowed really well at Sculling State Championships on April 16-17 and can be seen at their Sweeping State Championships on April 30-May 1. Row Bucs!
About the Writer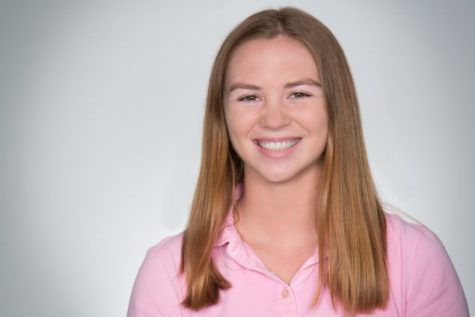 Emma Edmund, Co-Editor-in-Chief
Emma is a senior on The Fanfare. When not writing for The Fanfare, she's a member of History Bowl, Model United Nations and the swim team, and she...