Grab Your Keys and Go (Key) West
Your guide to the "Southernmost City in the Continental United States."
With a four day weekend coming up, many Berkeley students are looking for a place to relax after getting back into the school routine. Luckily for us, just a few hours away is Key West, a funky beach town that lets you escape the stress of second semester. If you're looking for relaxed vibes and beautiful beaches, try navigating the waters of Key West this long weekend.
Food
Sloppy Joe's —

This restaurant was a frequent hangout of Ernest Hemingway, and you can enjoy live music at the restaurant just a few minutes from the beach.  There is also a Sloppy Joe's in St. Petersburg if you can't make it to Key West.
               201 Duval St., Key West, FL 33040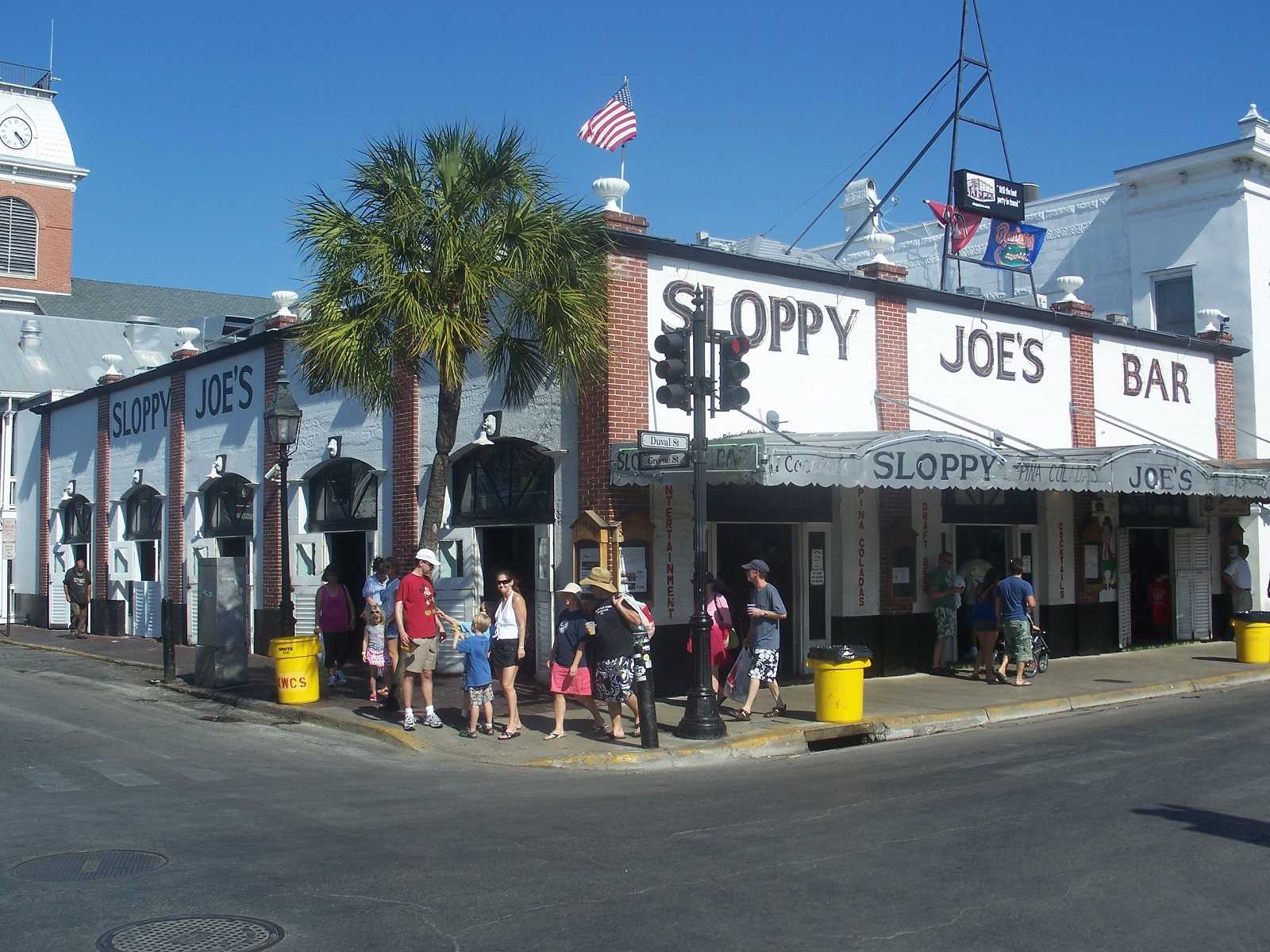 Blue Heaven —

This Caribbean hangout not only has great food, but also has chickens running all over the property.  The mismatched furniture and laid-back atmosphere is perfect for an afternoon meal.
               729 Thomas St., Key West, FL 33040
El Siboney

— This classic Cuban joint is just a short walk away from Duval Street.  It's located slightly farther away from the large tourist traps, and is a perfect spot for some traditional Cuban cooking. After all, Key West is just 90 miles from Cuba.
               900 Catherine St., Key West, FL 33040
Attractions
Harry Truman's Little White House —

When most people think of Key West, "history" may not be the first word comes to mind.  Key West, however, is home to Florida's only presidential site — Harry Truman's Little White House.  It served as the winter White House for President Truman, who stayed a total of 175 days from 1946 through 1952.  It is definitely worth checking out!
               111 Front St., Key West, FL 33040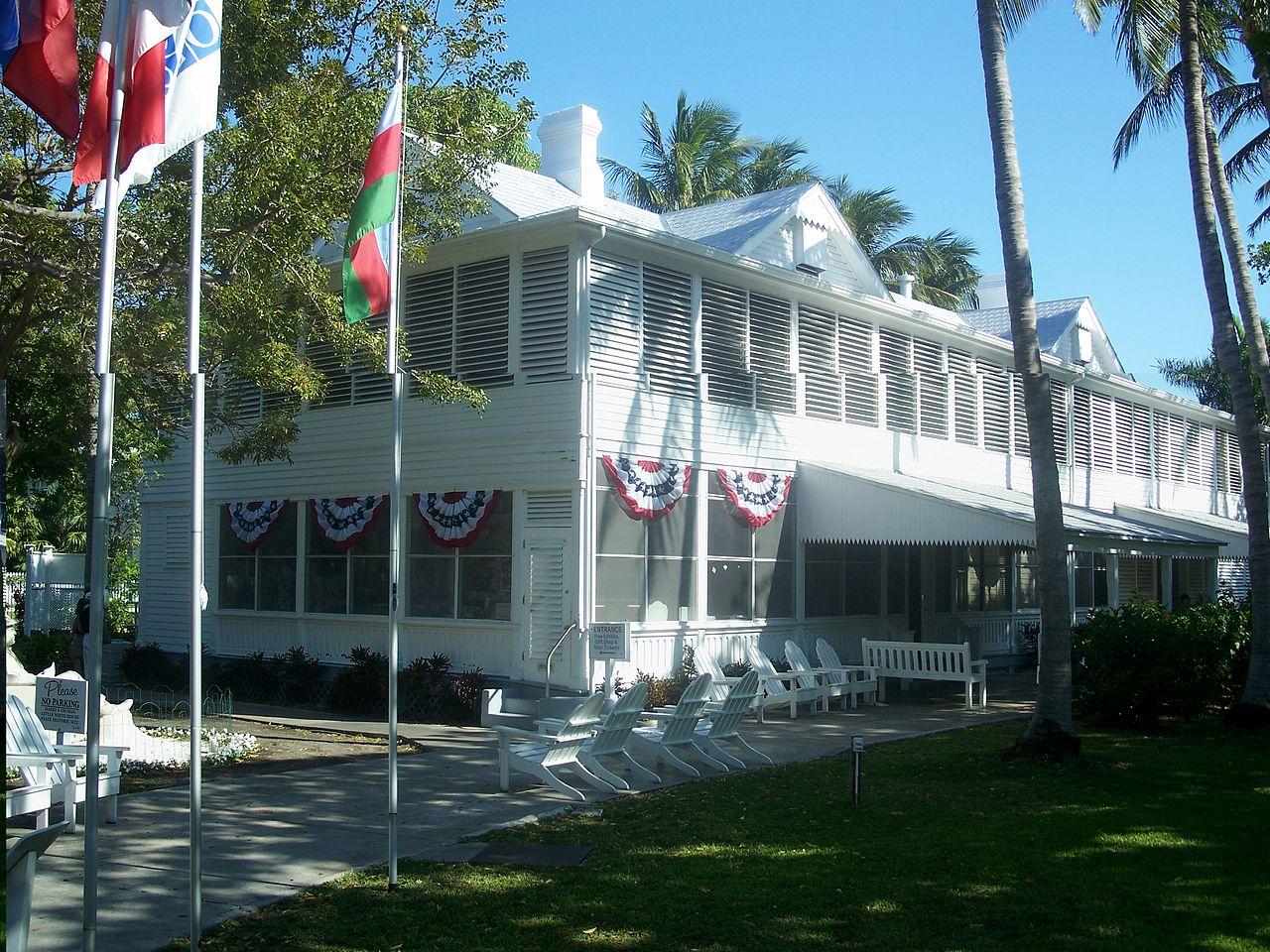 Ernest Hemingway's House —

One of the most famous residents of Key West was American short story writer and novelist Ernest Hemingway.  His residence also includes the Hemingway pool, which was the only pool within 100 miles of his home at the time.
               907 Whitehead St., Key West, FL 33040
Southernmost Point —

One of the quintessential stops on the Key West tour is the "Southernmost Point" buoy.  It marks the southernmost tip in the continental United States, which is just 90 miles from Cuba.
              Whitehead St. & South St., Key West, FL 33040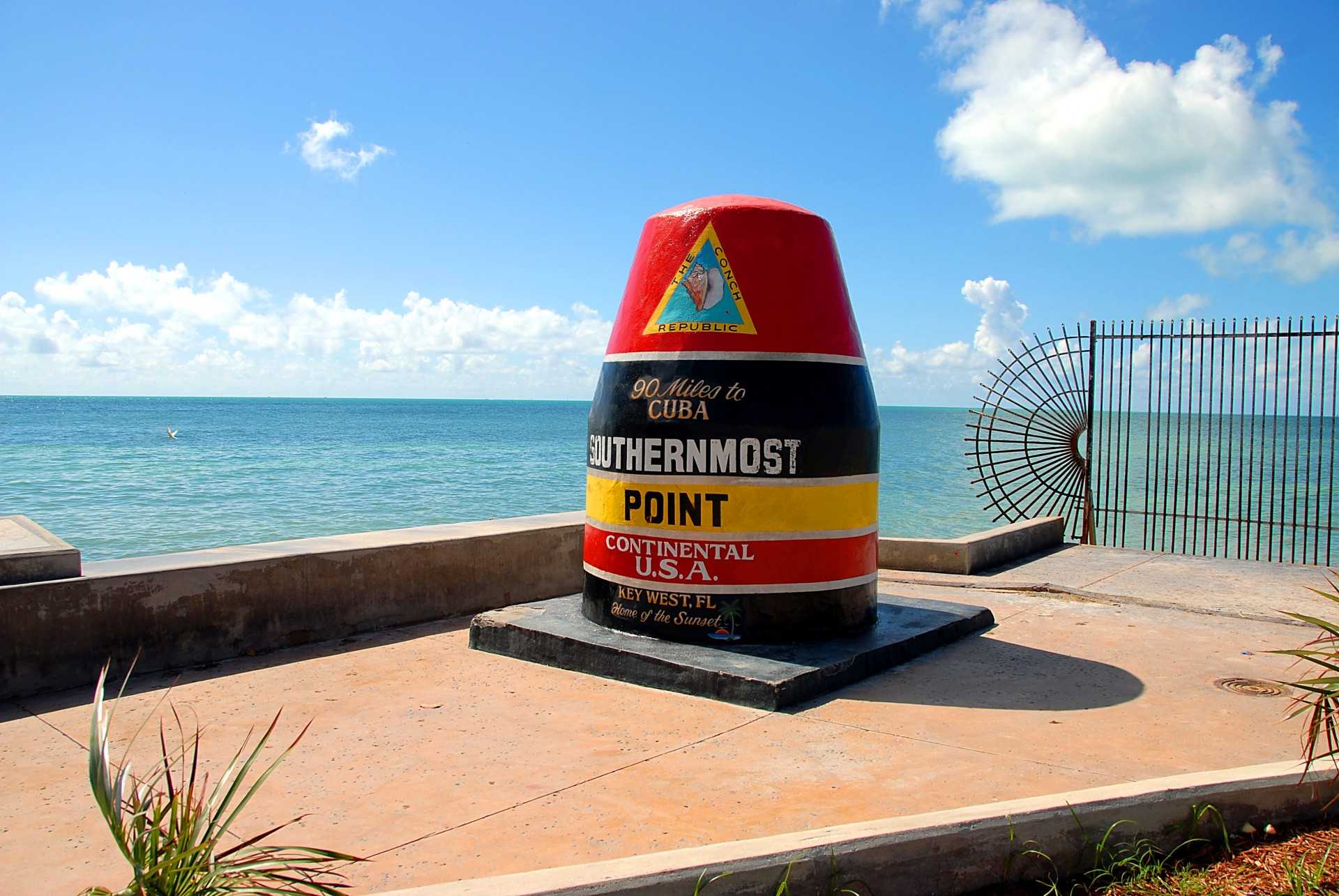 Duval Street —

This street runs from the Gulf of Mexico to the Atlantic Ocean, and is just over 1.25 miles long.  It is full of shops, restaurants and homes.  On the Gulf of Mexico side of the Street is Mallory Square, which is the center of Key West's waterfront.

Higgs Beach:

Go to the beach!  You have your pick between the Atlantic Ocean and the Gulf of Mexico, whose waters meet at certain points on the island.  Higgs Beach is not only a beautiful beach, but also the home to the African Cemetery, which contains the graves of Africans who died after being rescued from captured slave ships.
               Atlantic Blvd., Key West, FL 33040
Pie Shops
Kermit's Key West Key Lime Shoppe —

Key West wouldn't be the same if you didn't grab a slice of world-famous key lime pie. Kermit's adds a unique twist — freezing the key lime pie and dipping it in chocolate. Yum!
               802 Duval St., Key West, Florida 33040
Key West Key Lime Pie Co. —

In case one slice of pie wasn't enough, grab another slice of pie here! Despite what you may think, actual key lime pie isn't lime green; it's more of a yellow color. This place also offers key lime bars and a variety of other key lime-flavored desserts, if pies aren't your thing.
               511 Greene St., Key West, Florida 33040
Make sure to check out these awesome Key West spots, and if you have a travel story you would like featured on Oh! The Places You Should Go, email me at [email protected]. Happy long weekend!