2017-2018 Staff
Co-Editor-in-Chief
Isabella Schlact is a junior who has been at Berkeley since Pre-K. She enjoys improv acting, fashion and writing.  Isabella also loves chilling out with her dog, Coco the Wonder Schnoodle.  Her favorite bands include (but are...
See Isabella Schlact's profile
Co-Editor-in-Chief
Emma is a senior on The Fanfare. When not writing for The Fanfare, she's a member of History Bowl, Model United Nations and the swim team, and she also works as a Writing Center tutor. If she's not participating in one of...
See Emma Edmund's profile
Web Editor
Arjun is a senior at Berkeley this year. This is his seventh year. This is Arjun's third year on the Fanfare. In the past he was a photographer and the photography editor. This year he is the web manager. He is also the vice...
See Arjun Gandhi's profile
Photography Editor
Nina Pastore, the Fanfare's Editor of Photography, has been a student at Berkeley for the last decade. Pastore spends her free time taking photographs and Coxing the Varsity Rowing Team. Nina enjoys skiing, visiting art museums...
See Nina Pastore's profile
Section Editor
Mara Xiong is a sophomore on the Fanfare. In addition to working as a section editor for the newspaper, she is also a devoted member of Latin Club, History Bowl, Girls Outside and Writing Tutors. When not buried under a pile of...
See Mara Xiong's profile
Section Editor
Tess is a sophmore who enjoys making memories and creating stories in her own life, then writing them down for others to experience. Tess finds all the answers she needs about the world around her in all forms of artwork, be it...
See Tess Fuller's profile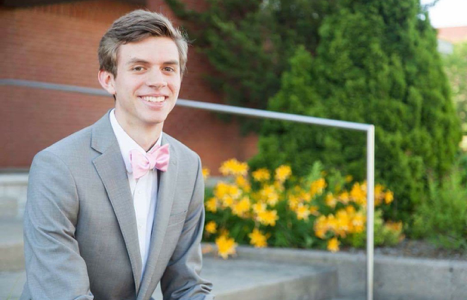 Section Editor
John Patrick is a senior who has been at Berkeley since Pre-K, except for 2013-2016, during which he huddled in an igloo, doing nothing except drinking syrup and watching hockey in Montreal, Canada. He enjoys playing basketball...
See John Patrick's profile
Assistant Web Editor
Austin Cahn is a junior, the assistant web editor of the Fanfare, head student library proctor, and approaching his fourth year working for the Berkeley Fanfare. Current hobbies include: excessively gaming on weekends, reading...
See Austin Cahn's profile
Staff Writer
Kendyl Kirtley is that shy, quiet freshman who only talks when she has something to say- and so she uses writing to express herself instead. Besides having a passion for all things art, writing and travel, she loves to read and...
See Kendyl Kirtley's profile
Staff Writer
Bradley Kolar '19 is a junior, a member of the Upper Division Singers and Berkeley Beatitones and a procrastination aficionado. His current favorite subject in school is physics. His favorite pastimes include sitting on his...
See Bradley Kolar's profile
Staff Writer
Catelin Lipham is a sophomore who has been at Berkeley since sixth grade. She enjoys getting lost in a good book and aspires to be an author. She is also a member of the Varsity Track and Cross-Country teams.
See Catelin Lipham's profile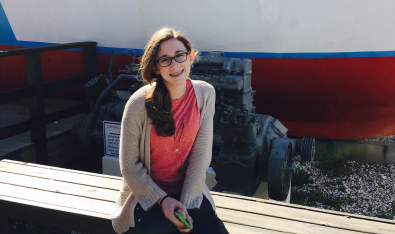 Staff Writer
Sloane Daley is a freshman who is new to Berkeley and Tampa. She is originally from Chicago and loves to play sports such as figure skating and volleyball. She has a passion for reading and writing, as well as crafting, which...
See Sloane Daley's profile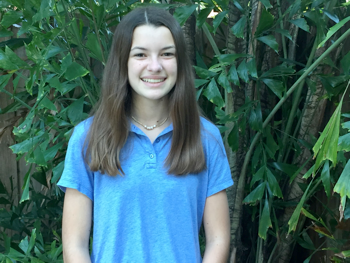 Staff Writer
Charlotte is a freshman at Berkeley. When she's not writing for the Fanfare, you can find her at Math Club, Latin Club, and History Bowl or on the lacrosse field. In her free time, she enjoys writing, crafting, traveling, having...
See Charlotte Graham's profile
Staff Writer
Samir Saeed is a freshman who has attended Berkeley since Pre-K. In addition to writing for FanFare, he participates in Latin Club, History Bowl and Diversity club. On weekends, you can often find Samir out on the golf course....
See Samir Saeed 's profile