Curry Leaves: A Hidden Gem
This restaurant is a must when it comes to quality Indian food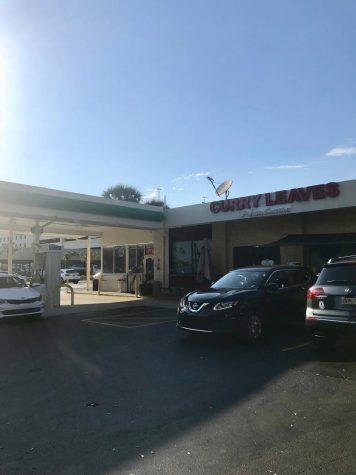 RESTAURANT: Curry Leaves (4843 W Kennedy Blvd, Tampa, FL 33609)
While the decor of Curry Leaves is certainly fun and unique, it is the food that draws people to the right of the Shell gas station on Kennedy Blvd. I decided to try this student favorite for myself, to see if the food is really as good as its Yelp reviews claim. Unfortunately, Curry Leaves does not deliver, but I was able to order carry-out.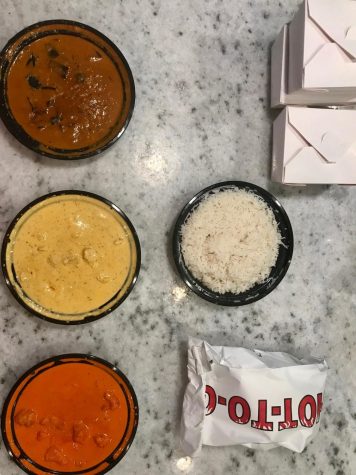 The first dish, my personal favorite, is the chicken tikka masala. For those of you who don't know what chicken tikka masala is, the delicious dish is typically diced chicken rubbed in spices, topped in a creamy sauce that has a tomato base. The chicken was moist and flavorful, with only white meat. I loved how well the dish went over rice;  both flavors complemented each other nicely. The spice had a mild taste but packed a spicy sensation after each bite. This was my absolute favorite dish at Curry Leaves.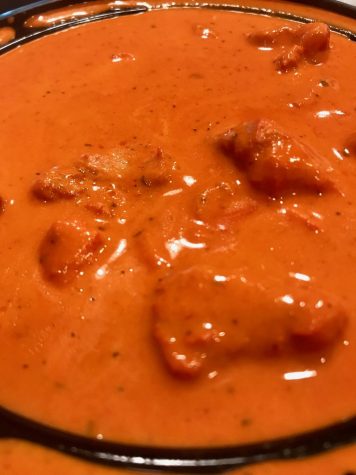 The garlic naan, a leavened bread, is delicious. Curry Leaves' naan is cooked with medium pieces of chopped garlic and garnished with parsley. One thing I loved about the naan was that Curry Leaves sent it out in a bag lined with aluminum to keep it warm while I brought it home. While the bread was chewy, I liked the texture it added to the meal. If you are not a garlic fan, there are plenty of other naan options on the menu. Pro tip: While the other dishes taste fine after being reheated in the microwave, I would recommend reheating naan in the oven.

The second dish is another chicken option. When I asked the man on the phone what was good, he said that night's special, so I ordered it. Despite also being white meat chicken, this dish was very different form the chicken tikka masala. This sauce did not have a tomato base, and the flavor was sweeter yet still savory, with very little (if any) spice. The sauce had a thinner consistency and was best served over rice.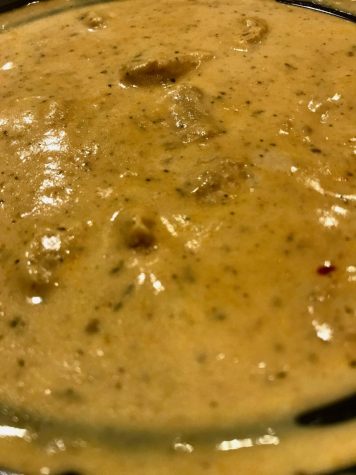 The third dish, bagara baingan, is perfect for vegetarians. The baby eggplant dish has a coconut curry sauce, also meant to go over rice. This dish has about the same spice level as the chicken tikka masala. Personally, eggplant is not my favorite vegetable, but I actually really enjoyed this. I think that those looking for a meatless option will be pleasantly surprised by how well this holds up to the chicken dishes I had earlier.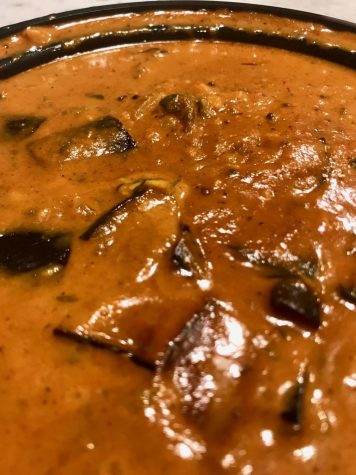 Since all of my dishes were paired with rice, rice was an essential component of my meal. Thankfully, the rice is cooked very well. It is a white jasmine rice with a subtle flavor that pairs nicely with anything on the menu. Unlike other rice dishes that can be tasteless, this rice is cooked with bay leaves, which adds depth to the otherwise bland flavor.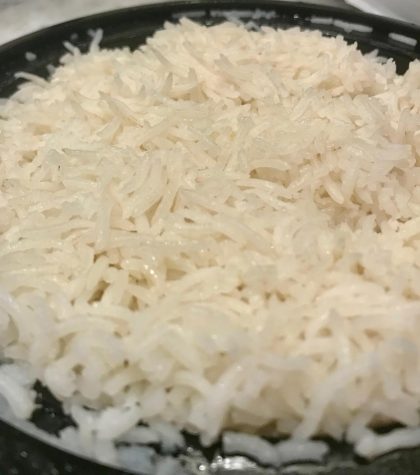 Overall Curry Leaves is a wonderful restaurant. If you are one for ambiance, I would not recommend eating in, but their takeout is impeccable. They do not deliver, which is a bummer, but it is worth it to pick it up. While I did not get the butter chicken, chicken in a mild curry sauce, or the aloo gobi, another vegetarian dish, I would still definitely recommend getting them, as I've heard that these popular dishes are also very tasty at Curry Leaves. Honestly, anything you get at this restaurant will be good: you cannot go wrong.
RATING: 4

To take a look at Curry Leaves' Menu go to: