¡Qué Tan Mal!: Besito Review
My first restaurant experience for Daley Eats was quite underwhelming.
Besito Mexican Restaurant
205 Westshore Plaza, Tampa, FL
When I entered Besito, the ambiance was intimate, which I expected since Besito translates to 'little kiss' in Spanish. The lighting was dim, warm and inviting. Inside the dining room, it was still relatively quiet, and that's great for having a conversation. I was seated right away at the bar without any wait on a Friday night, which was very refreshing. The wait staff was cordial and ordering meals to-go was easy. Along with my (non-alcoholic) drink, I was given chips and salsa, which I must say were very tasty. All their chips are made in-house. The salsa had a nice spice balance with enough that I could taste it, but not so much that my mouth was on fire. If you are a devout pepper fan this may not be the salsa for you, but for people with a more mild palate, this will definitely give you a kick without being overpowering.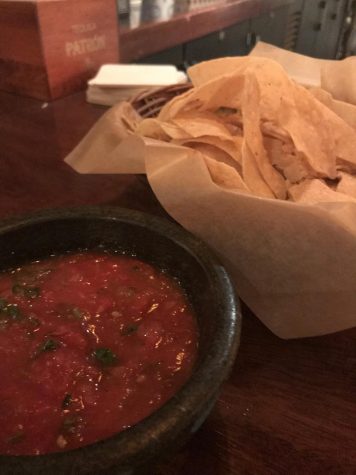 Unfortunately, this was when my experience at Besito went downhill. I ordered takeout, and upon arriving home and opening the food, my family and I noticed that there was only a small container of rice and beans, which was disappointing for a rice and bean lover like me.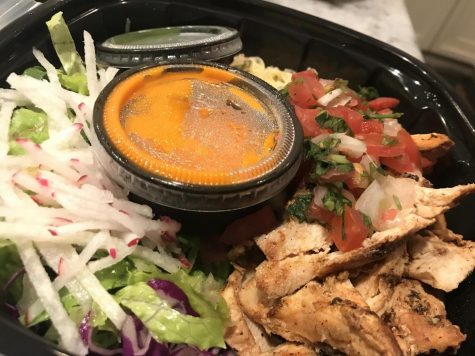 After the rice and bean debacle, I sampled the chicken taco. It comes in a make-your-own style that leaves much to be desired. The meat was bland and, frankly, for a restaurant that claims to put a modern twist on classic Mexican food, this dish was not very inspired. Honestly, I could have easily made better tacos at home, and at the restaurant's price range (about $10 to $20 per person), these tacos were definitely not worth it.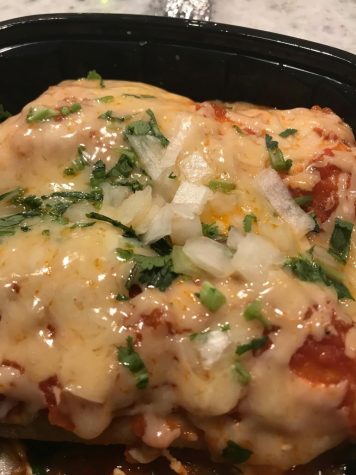 My disappointment grew when I tasted the worst enchilada of my life. I have tried a lot of bad Mexican food, but this, my dear readers, takes the cake. The second I cut into it, a clear liquid oozed out and filled the bottom of the container. The enchilada was simply chicken inside with cheese and a red sauce on top. The chicken was bland and covered in the same watery liquid that leaked out when I cut into it. The red sauce had no taste either. While the cheese was abundant, it wasn't authentic Chihuahua cheese–I'm pretty sure it was shredded mozzarella. Needless to say, I couldn't finish the dish. Its sad excuse of a leftover sat in my fridge, because no one in my family wanted to eat it either.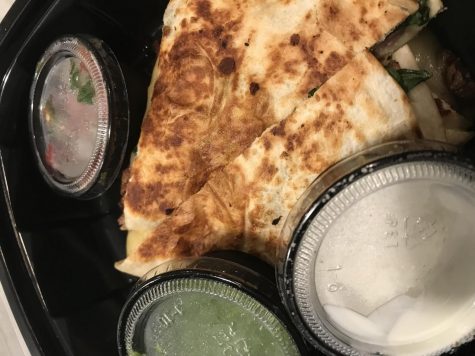 The quesadillas were shockingly flavorless as well. Seriously? If they are going to get one thing right, it should be the quesadilla, considering the fact that it is very hard to botch one. Their quesadilla includes a combination of the less than adequate cheese, and there is a lack of other ingredients put inside.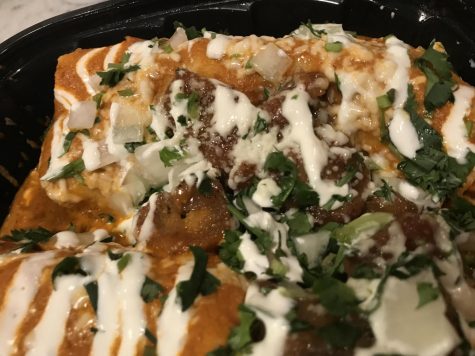 This was my first time at Besito. I have heard both good and bad reviews from other diners and take out patrons. Perhaps I caught them on an off night (it might be more of an adult's place since they have over 75 tequila's straight from mexico that I did not try). If this is the case, I am willing to give Besito a second chance in the future. In my defense, the takeout was taken home in less than 5 minutes. The reason it was bad cannot be attributed to travel time.
RATING: Two and a half stars out of five (that's being generous), since I am possibly willing to try it again but not anytime soon.

To take a look at Besito's menu: