The Struggles of Uganda
How one small country deals with big healthcare issues and how you can help
I am a member of Berkeley's Global Scholars Program. Every year, senior members of this program are required to dive deeper into a specific issue in a specific part of the world. For my project, I chose to take a close look at Uganda. 
Uganda is a diverse country located in east-central Africa. This landlocked nation has a tropical climate with a moderately mountainous topography. With a population of 48,432,863 as of 2022, Uganda is one of Africa's fastest growing countries. With its rapidly rising population along with a smaller economy, however, Uganda faces a plethora of infrastructural and governmental issues. "The Pearl of Africa" has yet to catch the spotlight from western media and for this reason has little foreign aid to deal with its large-scale issues. When writing my Capstone paper, I mainly focused on Uganda's health care problems and some of the reasons as to why it is so difficult for the average Ugandan to find proper, consistent health care. As a Global Scholar, I feel that it is my responsibility to spread awareness about lesser known issues such as this and I try to take every opportunity to spread knowledge of the world's issues that are usually overlooked.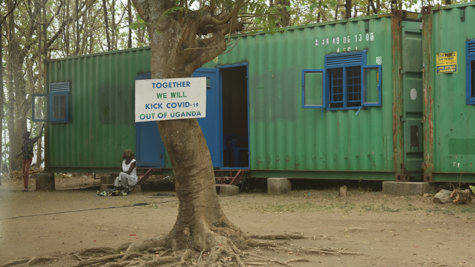 Uganda's impoverished state directly results from its rapid population growth paired with a government with a weaker economy. Of course these factors trickle down into many areas of life in Uganda but one sector that has been struggling for years now is Uganda's health care systems. With a 1 to 25,000 doctor to patient ratio, it is nearly impossible for doctors to provide adequate care to every patient. In recent years, extra strain has been put on the Ugandan Health Care systems as a result of Covid-19. Not only have all of the Ugandan people been unable to receive appropriate care for the pandemic, but the economy was also ravaged. This small country is still recovering from the devastating effects of the Covid virus and the Ugandan supply chain will be disrupted for years to come. These high level issues will take years to solve, however, there are many smaller scale issues that leave large scale impacts on Uganda's quality of life. One example of this is the lack of transportation available to rural Ugandan communities.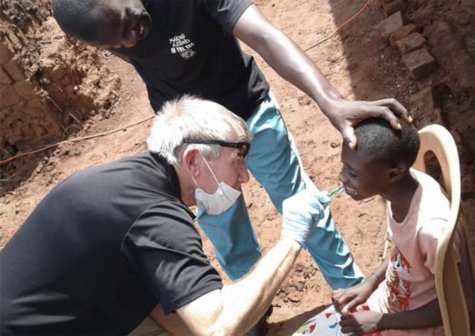 From looking at Uganda's health care problems through a larger lens, one of the biggest issues is finding a way for the rural population to have access to health care facilities and workers. Nearly 76% of Ugandans live in rural areas with little or no access to public and personal transportation. Most of these people have to walk extremely long distances in order to receive medical care and have little access to urgent medical care when it is needed. Through my research, however, I have found that a possible solution to this problem would be finding a way to provide bicycles to these rural villages. When bicycles are accessible, nearly 91% of rural Ugandans are within a one hour trip of a health care facility. Finding a way to provide a large number of bicycles to rural Uganda could possibly be a short-term solution to this long-term problem, but would require excellent coordination and a large amount of funding. Until further infrastructure is developed in Uganda, this solution could work in the future if the right organizations are tasked with carrying it out.
As a high school student, I temporarily lack the proper funding needed to have a large-scale impact on Uganda's infrastructure and health care related problems. What I can do is spread awareness for these issues and provide ways for our community to contribute to these issues that affect Ugandans. One way that we can do this is by donating to organizations that have the ability to make a big difference. 
One of these organizations is the Foundation for International Medical Relief of Children or FIMRC. This philanthropic organization's mission is to provide access to health care to "low-resource and medically underserved families around the world." The FIMRC has a project in Uganda as well as eight other areas. This organization has an excellent method of helping to solve the issues in Uganda.
These complicated large-scale issues that struggling countries are faced with tackling cannot possibly be solved overnight. It takes many small contributions to make a big difference. The first step of tackling any issue is by being aware. After awareness, it comes down to a personal drive to help those in need.
Leave a Comment