Hallway Chronicle: Austi Critchfield
Senior Austi Critchfield is this year's Miss Saint Petersburg and founder of Roots of STEM, a nonprofit organization that encourages elementary school students to have a passion for science, technology, engineering and math. She took time out of her busy schedule to give Fanfare an inside look into the world of pageanting.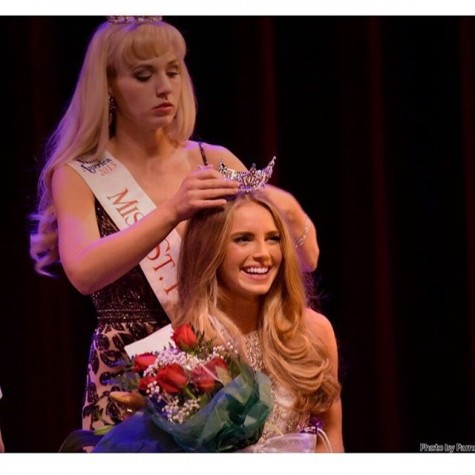 Q. Is doing pageants a big time commitment?
A. It's definitely a huge time commitment…The pageant itself is only one hour long, [but] once you win, you're locked in for one whole year of community service.  I'm out almost every weekend, doing events with the Boys' and Girls' Club [and] attending luncheons. [I also] have to go to other local pageants to support [my] sister queens.  There's the commitment of having to stay fit and active, so I'm in the gym 2-3 hours after school every day. It's definitely all worth it in the end, but it is a big time commitment.
Q. What is your next event?
A. I stay representing the city of Saint Petersburg the whole year. My next event is actually Miss Florida this summer. 
Q. Would you have a goal for being Miss America?
A. Absolutely. That's later on. You are allowed to keep competing until you're 24, or until you get married (because it's Miss America, not Mrs.). Basically, here are my goals:…go to a good school, graduate,[and] when I'm 22, 23 [or] 24, win Miss America. [Miss America is] more than a title.  You're out representing Children's Miracle Hospitals [as their] spokesperson.
Q. What are you required to do in the actual Miss St. Pete Pageant?
A. [First], you have a private interview with the judges the morning of the pageant. [It's] eight minutes of them grilling you about your résumé, politics [and] the current world situation.  Then, [at] the event space,  you start off with an opening number, which isn't judged. After opening number, we go offstage, and [the judges] bring out the big bowl of questions. After that, you run offstage, you put on your bikini [for the swimsuit competition]. [Following the swimsuit competition] is talent.  [The] last [event] is evening gown…that's one of my favorite parts. After that is crowning and preliminary awards. I was blessed to find out that I won the interview awards. [Finally], they give out the titles.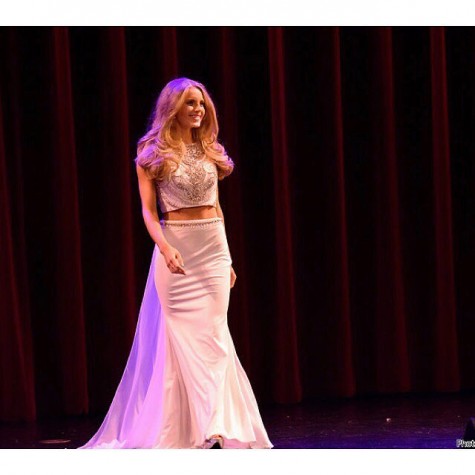 Q. How long have you been doing pageants for?
A. I love that [you asked] that.  Actually, [I have been doing pageants] since my freshman year. My mom and I were watching the Miss America pageant…I was thinking to myself, 'Wow, these girls are gorgeous.' And then onstage questions came.  When [the judges] started asking [the contestants] stuff about local politics that I couldn't even answer, that was when I was like, 'Woah. Wait a second. They're smart too?' And I [said], 'Mom, I want to do [pageants].' My mom's awesome. The very next day, she [found] a Miss Largo pageant for teens. The whole year was a learning curve. I went out and bought probably the biggest ball gown that no girl would have ever worn, but somehow[…]I won.  You end up being part of a family. That's why I just kept coming back.
Q. Do you have any advice for girls on body image? Are there things that can be done [from the pageant perspective] to help girls?
A. Definitely. My best advice for body image is not to necessarily worry about what you look like, but more so, worry about how you're treating yourself.  You only get one body. It's my personal belief that you should nourish it with healthy food [and] try to get exercise every day.If you're living a healthy lifestyle,  […] you're going to feel good on the inside and look good on the outside.
Q. Do you have any pageant role models? Anyone that you look up to?
A. Nina Davuluri, Miss America 2013. This girl is "goals." Her [community service platform] was [encouraging] women [to pursue careers] in STEM (science, technology, engineering and math). Because of her and her efforts, Miss America now has a partnership with the US Department of Education STEM outreach. I am all about that, because I want to be an engineer, and [Roots of STEM] is my pageant platform.
With all the exposure she gets from doing pageants, Austi Critchfield is raising awareness for STEM and her service project.  Good luck with your future pageants, Austi!
Leave a Comment
About the Contributors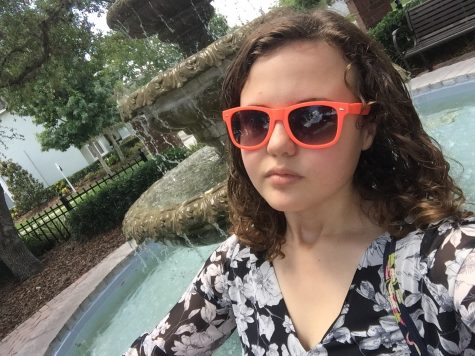 Isabella Schlact, Co-Editor-in-Chief
Isabella Schlact is a senior who has been at Berkeley since Pre-K. She loves improv acting and writing. Isabella also enjoys watching The Office with her...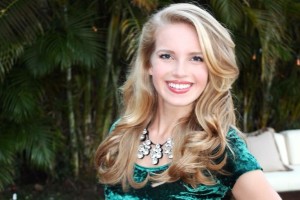 Austi Critchfield, Staff Writer
Austi Critchfield is junior at Berkeley and a true-to-horoscope Sagittarius. She's an avid writer and has been ever since the second grade. A hopeful...