Humans of Berkeley: Marissa Streng
Streng schools us on innovation, STEM and the Tonight Show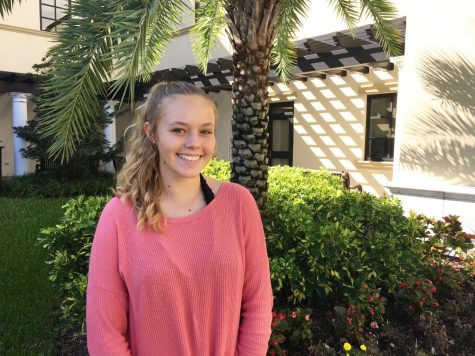 Marissa Streng '20 is a patented inventor with a trademarked product to her name. She helps run a business, teaches students about innovation and has spoken at a teacher training event hosted by the U.S. patent office. She has also been featured on Jimmy Fallon and Steve Harvey's talk shows. What's most shocking is that she did most of this before middle school.
Streng's invention, the Puff-N-Fluff dog dryer, earned her first place at the USF Invention Convention competition in 2011. After the contest, she applied for a patent and received a trademark for her idea. Then, she began selling her invention online. I sat down with Streng to learn about her inspirations, her influence, her thoughts on women in STEM and what it felt like to be on the Tonight Show.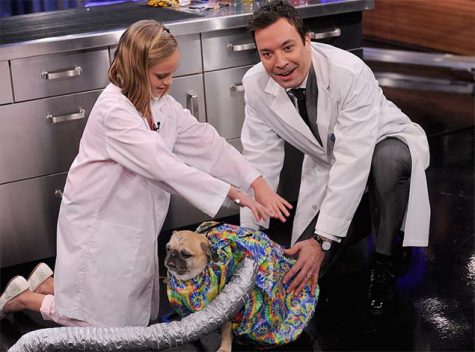 Q: What inspired you to make the Puff-N-Fluff?
A: It all started in third grade. My science teacher had our entire class come up with an invention that hadn't been invented before. And of course, at first, I had absolutely no idea what I wanted to do. But then I looked at my dog for my inspiration, because I knew he hated getting wet. So, I wanted to try to find a way to fix that. It all started with, like, me wanting a tube [Mojo] could run through to dry himself, but then I realized it has to be enclosed to actually dry the dog. And so a couple days later, my mom and I went on the sewing machine and made the first prototype.
Q: Have you always liked inventing things and innovating, or did the competition really kickstart that?
A: The competition really kick-started that, because it was in third grade, so, like, I was still pretty young…From there, it's just taken off, and now I'm here.
Q: Do you think the competition helped you as a girl to be more interested in STEM-related fields? What do you think about the lack of women in science and engineering?
A: Yeah, that's a great question…I was young. So, I didn't really realize that STEM was more male-dominant. But now that I'm older, I am really lucky to be a part of that because I think [the USF Invention Convention] is a great program. And even here at Berkeley, I know that there are only a few girls taking the highest level math class, and the rest of the class is all boys…I think it's really interesting, and I hope that girls will expand in that area.
Q: How did it feel going on Jimmy Fallon?
A: It was definitely a shock. One day in the car, my mom and I got a call and they asked if we could submit an application to get in. We're like, "Oh, is this even real? It's definitely fake, right?" But we looked into it, [and it] ended up being real, and I ended up getting on the show. It was definitely a whirlwind. I was very nervous. And [now it's] just a funny story.
Q: What about Steve Harvey's show?
A: That was a whirlwind too. They had us there the entire day, just in a room waiting, and you just had to wait until they called your name to go out on the stage and present. You had no idea who you were going up against. And so that was pretty nerve-wracking, but it was a great experience overall.
Q: Do you think Berkeley helps inspire kids to innovate and create and how has it affected you in that way?
A: I think here at Berkeley, there are definitely many innovative paths you can go on. Even earlier this year, I spoke to Lower Division about creating inventions and things like that. And they really reminded me of when I was in lower school, and I think it's great that they're starting kids at a young age getting used to creating.