Hallway Chronicle: Kyra McDonald
Ever wonder what it would be like to go to school every single day for a half day? The Fanfare got the opportunity to sit down with junior Kyra McDonald and talk to her about her unique school schedule. McDonald not only works hard in all her classes, but she also takes prestigious dance classes at the Straz Performing Arts Center. McDonald answered several questions about managing her heavy school and ballet schedule.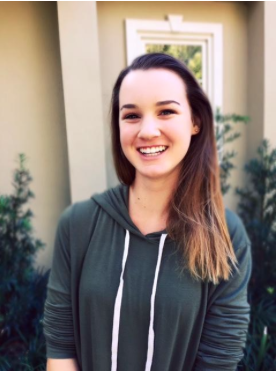 Q: How is your schedule different from other juniors?  
A: I am only taking four classes this year and most of them are in the morning with the exception of English in the afternoon. I'm able to leave school early in order to make it to my dance classes. My schedule seems nice but it is actually very crazy figuring out when I can leave school to make it to dance on time.
Q: How long have you been involved with the ballet program and where do you dance?
A: I have been dancing since I was three years old and can't imagine life without it. I grew up dancing at a small studio near Berkeley and moved to Next Generation Ballet at the Patel Conservatory when I was in 7th grade. Going into 8th grade, I was asked to join their selective Trainee Program which requires me to be at the studios around noon every day. Because of Berkeley's block scheduling system, it was hard to work my schedule in a way that would allow me to leave early every day, however, I am very fortunate that this year worked out and I joined the program.   
Q: Have you done any recent shows lately?
A: Yes. I just performed three performances of "The Nutcracker" in December to sold out shows of around 3,000 people per show. This year in "The Nutcracker," I was a Demi-soloist in Snow and Flowers as well as the lead Party Mom. We are currently rehearsing "Giselle," which we will be performing May 6-7.
Q: Where did you perform and how long did you practice for it?
A: All of our shows are at the Straz Center for Performing Arts in downtown Tampa. We actually began rehearsing for "The Nutcracker"in early September, giving us around four months to prepare.
Q: How do you handle the stress from junior year with your heavy dance schedule?
A: I'm not going to lie, this year has been pretty stressful trying to manage my time at school versus my time at the dance studios. A typical day for me is going to school for four classes, leaving at 12:30, and then dancing until around 7:30 that night. Once I get home my time is dedicated to homework and studying for AP Bio. The only way I am staying on top of everything is having the mentality of taking one day at a time. I find if I look too far into my schedule I get stressed out.
Q:  What is your favorite TV show?
A: I have so many shows I love.This is so hard. I would have to say "One Tree Hill" or "Parks & Recreation."
Q: If you could have any superhero power, what would it be and why?
A: I would love to be able to fly. I could travel the world and also do really cool ballet moves.
Q: Do you have a hidden talent?
A: I can shoot a basket from the free-throw line.
Q: Who is your idol?
A: My mom is my idol.  
Leave a Comment
About the Contributor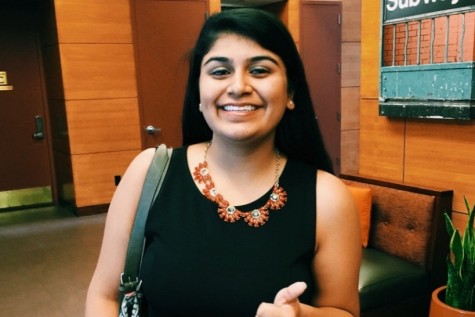 Anjali Shah, Section Editor
Anjali, who is currently a senior, joins Fanfare for her second year and is excited to start on the job. In addition to being a editor for Fanfare, she...