Berkeley Basketball Sets High Expectations
Last year, the Berkeley Men's Basketball team had a successful 2012-13 season. They finished with a 22-8 record overall, had a 3-1 record in district play, won the district championship and capped off a strong season as the regional runner–up. However, according to Justin Gray '14 who has committed to Texas Tech Basketball, last year was a "failure."
Last year's loss of the regional tournament has been a major motivator for the basketball team, and the team has set high expectations for this season. Craig Bowman '14 said that he wants to "go undefeated in district play" and "go undefeated in the post season." This would be an extraordinary feat that would result in Berkeley's first State Basketball Championship in school history.
The road to these goals starts in practice. Gray said that the mindset in practice is "much more serious and intense than last year. This year is more of a business year. Definitely the mindset has changed from last year."  Bowman also added that the goal is to practice at a high level every day, so when it counts, "the high level of play is second nature." Additionally, he mentioned that this year is "very different from last year." Overall practices are more intense as the team is determined to make a deep postseason run.
The intense atmosphere in practice and all of the boys' had work will especially pay off in a few key, challenging games this season. When talking about the biggest challenges of the season, some names that often came up were Jesuit, Tampa Prep and Lake Highland Prep. The boys are training to avenge their losses from last year and beat these big rivals. One of the most important rivalry games of the season is Lake Highland Prep. This game will be a very significant matchup for the boys because, most likely, Berkeley will meet them during their hunt for the state title in the post season.
This year, the team has a more experienced group. Because they lost only two seniors year, the team is made up of the same core group of players as last year, although Gray said, the seniors last year brought "a lot of toughness and hustle that we're lacking right now."  However, Bowman commented that many of the starting players were still there from their successful 2011-12 season which ended in Lakeland at the State Final Four. Bowman believes that they can make it there again: "We know that this is the year to win it all. This year's senior players are the last pieces of the nucleus from the 2011-12 team." The team has many seniors who are driven to make their final season, the year their whole high school career has been building up to, the year that they capture the state championship that has eluded them for three years.  Their drive and determination is what will make this season one of the most successful in Berkeley history.
Leave a Comment
About the Writer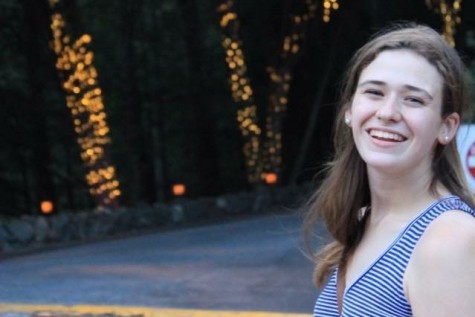 Katie Freedy, Staff Writer
Katie Freedy is a senior, a previous Sports Editor, and currently a staff writer. If you need to find her you can find her running around campus (possibly...