Coach Reinhart Wins 400th Game
In December, Varsity Basketball Coach Bobby Reinhart earned his 400th win with a victory over Newsome. For almost any other coach, the 400th win would have been a momentous occasion; however, this was not the case for Reinhart. "Well, it wasn't so much about winning the 400th game," Reinhart said. "It was about winning that particular game… We had lost the two previous games and needed a win. It was a really tightly contested game and we won on the last second shot. Just to win that game that way was a lot of fun, and for that to have been the 400th is kind of neat. But it was just a game, quite frankly." For him, it wasn't about making a big deal about winning a lot of games. It was about staying in the moment.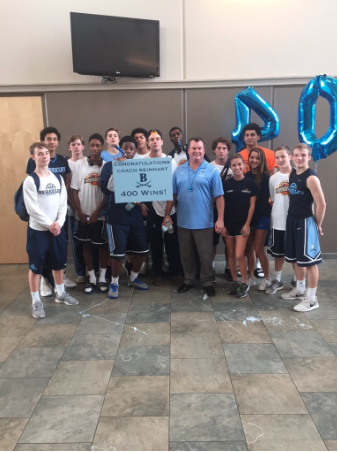 Nonetheless, the game was a big one for him. It is Reinhart's sixteenth season at Berkeley, and his father was a basketball coach before him. He has grown up on the court, so he has been learning about and playing basketball for a long time.  His experience has taught him that the most important quality for an athlete is his or her drive. "The best athletes have to be self-motivated," Reinhart said. "Everybody wants success, but very few truly prepare properly for that success. I think it's just that inner drive that produces some real quality athletes." As an athletic director, he believes that one Berkeley alum embodies this drive that is found in all great athletes– Nelson Agholor. "Nelson to me is the epitome of what an athlete should be. First of all, yes, he's gifted. But he's earned everything he has gotten, and he has worked hard to prepare his body, and even more his mind, for the National Football League." He says that Agholor is unbelievably driven and has a great attitude, calling him "a student of the game."
For high school athletes reading this, Reinhart believes that there are certain steps they can take to become great. He believes that "you can raise the bar as high as you want, if you immerse yourself into a climate of greatness," which to him is Berkeley. He believes that you can excel at anything and everything, if you try new things out, such as playing multiple sports, and that high school should be a time for seeing what you like best.
For  Reinhart, a number is not what made his 400th win special. He was simply proud that the positive attitude and hard work paid off.
Leave a Comment
About the Contributor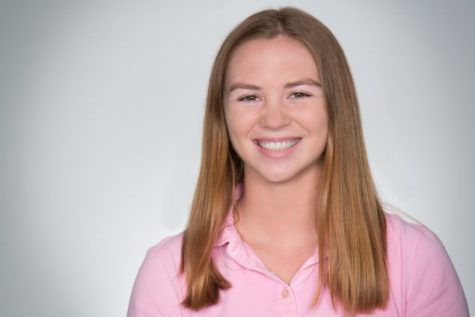 Emma Edmund, Co-Editor-in-Chief
Emma is a senior on The Fanfare. When not writing for The Fanfare, she's a member of History Bowl, Model United Nations and the swim team, and she...