Cobra's Curse: A Disappointing Coaster with Little Originality
Busch Gardens' newest ride is not worth the wait. Its real curse is its vastly underwhelming experience.
As McKenna Ebert '18, Alicia Rose '18 and I waited in the hot sun to ride Cobra's Curse, I was excited. The premise of Busch Gardens' newest ride was that the Snake King, once worshiped by humans, had come to exact his revenge on the archaeologists that unmasked his tomb.  The ride featured individually spinning carts and an elevator that brought the cart up to the mouth of the Snake King himself. 
As we entered the ride's indoor line, we were relieved to find that air conditioning kept us from dying in the sweltering heat. That's where my excitement ended.  As we began our journey in line, Rose noticed that the props made to entertain us while we waited were strikingly similar to Universal Studios' Revenge of the Mummy ride.  She was right– the stories were almost parallel.  The Mummy Ride line brings riders through an archaeological dig in an old Egyptian tomb.  As we continued to stand, I felt like Cobra's Curse was trying to imitate the other successful ride, and doing so unsuccessfully.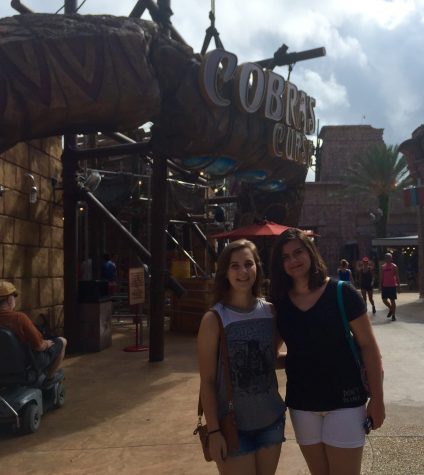 When we finally boarded the ride itself, I hoped again that the ride would live up to all of the hype.  As we rode the elevator, I saw the cobra's head peek out over the tracks. 
Our take-off was too slow to take seriously, and the rest of the ride was sluggish.  We didn't reach the speeds of Busch Gardens' Montu or Cheetah Hunt rides.  The carts' spinning and backward turns made me think of Rose's comparison to the Mummy Ride.  However, the Mummy Ride's turns were exhilarating (unlike Cobra's Curse).

When the ride finally ended, we were sorely disappointed we had wasted an hour on a ride Ebert said was boring.  The ride's only positive was the air conditioning amidst Florida's heat.  Those who still want to ride Cobra's Curse should go on a day with fewer people for less waiting time.  Busch Gardens has plenty of fun and original rides, but this is not one of them.

About the Contributor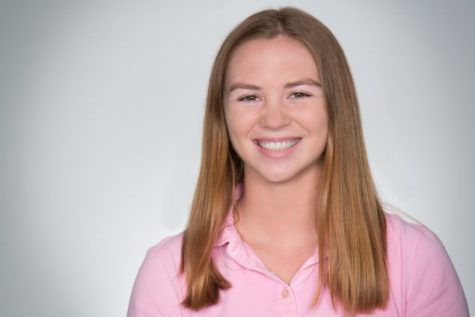 Emma Edmund, Co-Editor-in-Chief
Emma is a senior on The Fanfare. When not writing for The Fanfare, she's a member of History Bowl, Model United Nations and the swim team, and she...