Legally Blonde: Review
On the 17th-19th of March, the theatre, band and tech departments came together to produce a musical adaptation of the movie "Legally Blonde."  Directed by Chris Marshall, the musical came together after weeks of strenuous, yet rewarding, rehearsals and proved to be a musical worth seeing.
In "Legally Blonde,"a sorority girl named Elle Woods is dumped by her boyfriend, Warner, who hopes to find a "more serious" girl at Harvard Law School. Hoping to win him back, Elle gets into Harvard where she embarks on a fantastic journey in the name of love.  Featuring impressive musical numbers in diverse settings, "Legally Blonde" was a hit. Not only were the plot and setting of the musical brilliant, but the choreography was diverting too. Justin Rudolph '19, said,"The jump rope scene [during the song "Whipped Into Shape"] was choreographed very well, because everyone jumped in sync and there were no errors." Rudolph saw the show on Friday when it was completely sold out. Impressed, he looks forward to seeing more shows next year.
Legally Blonde was different from the other productions earlier this year. The musical featured a unit set, which meant that it went through small changes from scene to scene and relied on lighting to change the mood and place of the set all at once, creating a dynamic experience for the viewer. Although the main set remained the same in the background, it was used for many different settings ranging from a sorority house to a courtroom.  Jacki Schneider, Bryn Harvey and Marshall  held open auditions. Any students could try out for the show, even if they had no performing arts experience. Once accepted, everyone was expected to work hard and contribute their best effort to the musical.
Anna Roman '18, who played the role of Elle Woods, said  "A lot of hard work is put into the preparation of the show." Hell Week is the term used for the week before the premiere of the show. During Hell Week, the actors and tech crew are expected to stay after school from 3:30 to 10:00 p.m., in order to get the most preparation for the show. According to Roman, it all pays off in the end, which proved to be true when the crowd gave a standing ovation at the end of the Friday night show.
After much hard work and preparation, the band, tech crew and actors were able to perform a musical that did not disappoint. All in all, the musical was a huge success, and everyone who watched "Legally Blonde" look forward to future shows in the 2016-2017 school year.
About the Writer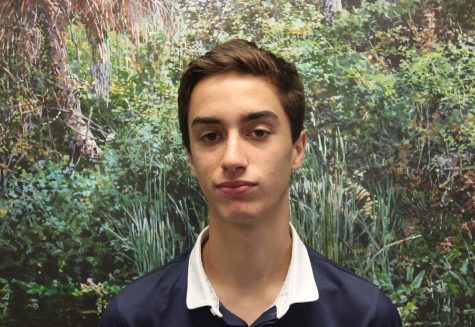 Juan Coste Delvecchio, Staff Writer
Juan is a senior this year at Berkeley Prep. He enjoys playing soccer and listening to music. He focuses a lot on going to the gym and working out his...