The Top 5 Trending and Undiscovered Apps
2015 has been a transformative year for apps, with thousands of new apps and updates having been added to the iOS app store. Some apps have been trending at Berkeley, while others have gone unnoticed. Here's a handy guide to the top five apps of fall 2015.
Trending Apps:
1) Snapchat – The new Snapchat update was a resounding success almost everywhere, and Berkeley was no exception. The update has everyone trying out the new features, which include face recognition and  new "enhanced selfies." According to sophomore Eli Siegman, the biggest change in the new update is what he describes as a "filter for your face," which allows him to "elaborate on [his] creativity, and provides the little bit of laughter [he] needs in [his] day."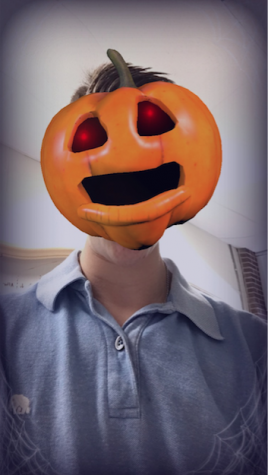 2) Spotify – Spotify is a Swedish commercial music streaming service. Even without "Spotify Premium," the ad-free service for Spotify which charges a monthly fee, you can listen to almost any song whenever you want, simply by searching for a song or artist and adding it to a playlist. Recently, Spotify added a feature to their iPhone app called "Spotify Running." This feature changes the tempo (beats per minute) of the music you are listening to, in order to match your running pace. Sophomore Arjun Gandhi likes Spotify Running, because it is "applicable to different types of habits, like walking, jogging, running or sprinting." Spotify continues to be one of the top music streaming services in the world, and this update is sure to improve the quality of music during your workout.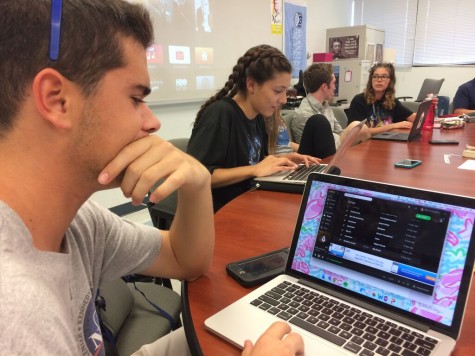 3) Smashy Road – No app guide would be complete without a game on it, and my top choice would have to go to Smashy Road. The object of the game is to escape from police cars, helicopters and ATVs by holding on either side of the screen to turn in that direction. Your car is constantly moving, and you gain more stars the longer you stay alive. Characters can be unlocked by collecting coins as you play, and come in four different rarity values: common, rare, epic and legendary. Senior Dina Al Hassani likes "how each car has its own unique ability and statistics."  Al Hassani says "the only thing [she would] improve about the app is adding some good background music." Despite the simple concept and gameplay, Smashy Road is sure to entertain you for hours on end!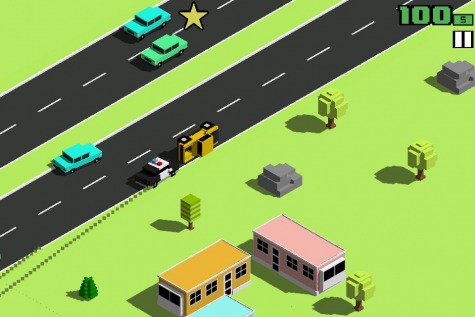 Undiscovered Apps:
4) Periscope – Launched in late March of 2015 for iOS, Periscope is a relatively unknown live video streaming app. When in the Periscope app, users, often  YouTubers and other online personalities, can use other social media platforms like Twitter to send out a link to their live stream. Fans and users of the app can then follow broadcasters and can be notified when a live stream is about to begin. Compared to the popular streaming service Twitch, and the recently developed YouTube Live, Periscope is much more convenient, and may soon become the main stream(ing) service in years to come–pun intended.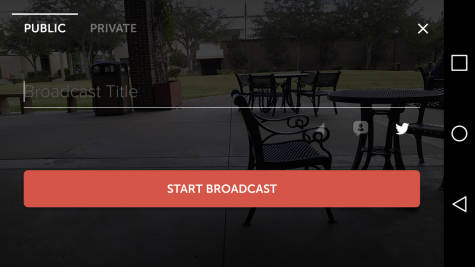 5) Boomerang for Instagram – On October 22, 2015, the popular mobile photo sharing app Instagram released a new app known as "Boomerang from Instagram." Rather than taking and sharing pictures, users can shoot a burst of five photos that last for one second, which then turns into a video that is played forwards and backwards in a loop. The developers of the app describe this as a "captivating mini-video." You can use the app to depict a wide range of things, from something as simple as blowing a bubble to something as intricate a video of a slow-motion sports play. Along with Bolt and Hyperlapse, Instagram's other standalone apps, Boomerang may soon become as popular as other photo and video sharing apps such as Snapchat and Vine.