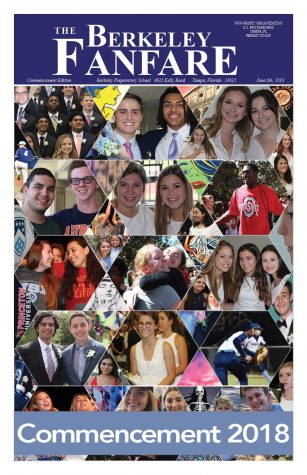 Isabella Schlact, Tess Fuller, Austin Cahn, Jack Mouch, Nina Pastore, Charvi Sharma, Mara Xiong, Kendyl Kirtley, Catherine Amburgey, and Samir Saeed

June 8, 2018
Click below to check out the issue: Pages 1-6 Pages 7-12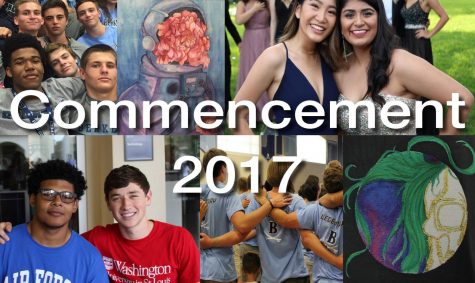 Isabella Schlact, Emma Edmund, Arjun Gandhi, Austin Cahn, Nina Pastore, Mara Xiong, Tess Fuller, and John Patrick

June 10, 2017
Fanfare's Commencement 2017 print issue is now online as well! Click below to check out the issue: PART 1: Pages 1-6 PART 2: Pages 7-12 Read Mary-Rush Yelverton's full Baccalaureate Dinner speech here: https://bpsfanfare.com/7135/showcase/yelverton-urges-students-to-continually-expand-their-horizons/...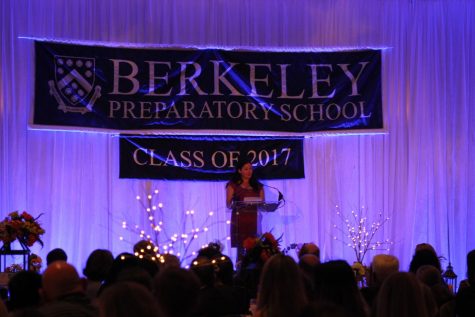 Mary-Rush Yelverton, Elected Baccalaureate Speaker and UD English Teacher

June 8, 2017
I am trebly grateful to have the privilege of addressing the class of 2017 this evening because, first of all, it is an enormous honor in and of itself to be asked to speak to such an impressive, dynamic and talented group of young people celebrating the completion of their high school careers. However, it is a far g...