Behind the Curtains of a Berkeley Musical
Hang on for a minute...we're trying to find some more stories you might like.
The warm touch of spring will grace Berkeley grounds with a renewed vigor: the frigid cold front will be gone, the birds will flutter about, and a metaphorical song will dance on the lips of nearly every student. While the season brings a tangible lightness to the air and to the heart, it also beckons the arrival of the much anticipated spring musical, "How to Succeed in Business Without Really Trying."
Although the musical selection was well received, Advanced Drama teacher Kathi Grau said that "How to Succeed" honestly was not her first or even second choice for the musical. But after showing a quick video detailing some options for the show choice, the overwhelming student response was in favor of producing "How to Succeed."  What is so surprising is that this year, a number of students who do not typically participate in the arts tried out and were cast in the play. This development has caused nothing but joy amongst the theater department—Senior Maya Jacobson commented that the students who are now "giving the musical a shot" give the true meaning back to the arts, which is to tell "one fabulous story as a company."
To give one an idea of the inner workings of a Berkeley musical, one must start with its architects. Rob Redei, Chair of the Visual and Performing Arts, and Grau select, edit, choreograph, stage, light, and conduct the annual extravaganza. It is Redei's responsibility to teach the entire cast each note and every harmony, while Visual and Performing Arts teacher Bruce LeBaron conducts the full orchestra to enrich the music's emotive qualities to their absolute zenith.  Grau masterminds the set of the play, while LeBaron and his Drama Tech class allow Grau's ideas to "live on stage" as Jacobson put it.  Grau also revealed that there will be a two story set with not one, but two rotating platforms dispersed throughout. In addition, an elevator and several other technical surprises will be built into what Grau has called an "ambitious" set. In addition to designing the set, Grau works with all cast members so that they understand their roles and can embody them onstage.
I spoke with Sophomore Julia Peacock, cast as the musical's leading lady, Rosemary Pinklington, regarding her feelings about the role.  She said she could not "be more surprised" to be given such a large part as a sophomore. But her dedication shines through when she divulges that she will do "a lot of research on the time period [her] character is living in so that [she] can begin to understand [that] world."  Jacobson, cast as another lead character, Smitty, also plans to do research on a woman's role in the 1950s and expressed that doing a lot of research is "key" to the show's success. Also participating in the spring musical, Junior Nathan Mester confided that he would be abstaining from Netflix in order to learn his copious lines as Mr. Bert Bratt, the personnel manager.
A lot of hard work is invested in the selection, production, rehearsal and performances of Berkeley Musicals. As stated by Grau, the teachers involved in the play are working "24/7 for two and a half months," and the students involved are truly going "non-stop until April."
The musical runs the week directly before Spring Break in March.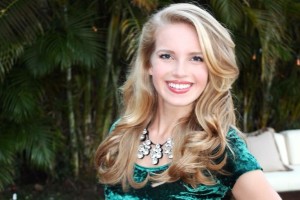 Austi Critchfield, Staff Writer
Austi Critchfield is junior at Berkeley and a true-to-horoscope Sagittarius. She's an avid writer and has been ever since the second grade. A hopeful...