Berkeley Alum Makes It to the NFL
  "Ability is what you're capable of doing. Motivation determines what you do. Attitude determines how well you do it." – Lou Holtz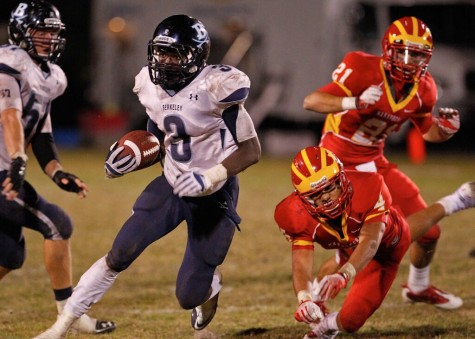 The opportunity to achieve your dreams is a scarce thing to come by. When we are young, our minds are overwhelmed by all of the things we have the opportunity to do. Yet when we grow older we begin to abandon the challenging career paths. Overcoming the odds, our local hero and Berkeley alum Nelson Agholor '12, achieved his ultimate goal of being signed to a team in the National Football League. Agholor, born in Nigeria in 1993, moved to the United States when he was five years old. Agholor began attending Berkeley as a freshman in 2009. While at Berkeley, he started at various positions including wide receiver, running back and defensive back. "He was a tremendous player and a tremendous young man" said Berkeley's varsity football coach Dominick Ciao. , "The run was pretty exciting to see him grow as a person and as a football player." Though Agholor's positions were versatile, college coaches began to recognize him for his skills in the wide receiver (WR) position. After Agholor's immensely successful high school career of 4,732 rushing yards, 12 interceptions and eight kick returns for TDs (touchdowns), he approached graduation with his choice of Division I institutions. University of Southern California (USC) was Agholor's first offer, and wound up being the school where he decided to spend his college career.
     By the end of Agholor's junior year at USC, he finished with a school-record four punt returns for touchdowns, 179 career catches for 2,571 yards and 20 TDs. In his junior year Agholor played his best college year with 1,313 yards and 12 touchdowns. "We are just very proud of him and the way he carried himself at the big time level in college"  Ciao said  about his time at USC. Going into the NFL Draft Combine, Agholor had a remarkable three years under his belt. Agholor ran a 4.42 second 40-yard dash, ninth best of the wide receivers in the 2015 combine. Even though he may not be fast enough to play outside, his main role will be playing as a slot receiver. His height of only six feet–somewhat short for a professional WR–has given some general managers doubts about his play in the professional level. Regardless, Agholor was drafted in the first round, 20th pick overall, to the Philadelphia Eagles in the 2015 NFL draft. "He is the first, first round draft pick I have ever coached. That was pretty amazing to be sitting in his living room when his name got called on ESPN. That was pretty exciting," Ciao said.
     In Agholor's first game with the Eagles, he had only one reception for five yards. With a slow start, his best game so far has been against the Washington Redskins, when he had three receptions for 64 yards; still, he has not yet gotten a touchdown this season. Unfortunately, during the Eagles/Saints game on October 11, Agholor was forced to leave early due to an ankle injury. He has yet to play in a game after the injury, and we wish him a speedy recovery. When asked about his predictions for Agholor's NFL career, Ciao said that "he'll be destined for great things. In high school he was destined for great things, and in college, and he will be destined for great things in the National Football League. He'll be an All Pro Hall of Famer…that's what I believe." As Agholor enters the professional level, we rally around our alum as he embarks on his journey as a rookie first rounder in the NFL.
Editor's Note: As of Friday, November 6, Agholor was expected to return to play in the Eagles' November 8 game against the Dallas Cowboys.
About the Contributor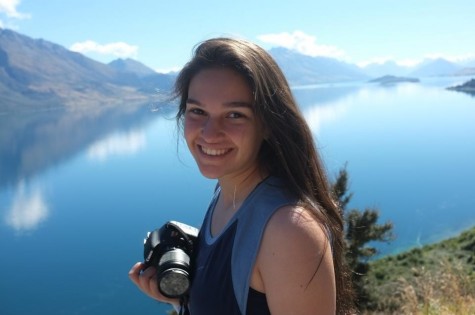 Ryan Brudny, Sports Editor
I am Ryan Brudny and I am a writer for the Fanfare. My favorite pass times are anything that has to do with music, playing sports such as softball, football,...