Students Enjoy Variety of Entertainment at Eat N' Speak
The Jean Ann Cone Library was the place to be on Friday during lunch to witness the witty improvs of student comedians, hear the soulful sounds of musicians and instruments and see life in a new way through creative poetry. At the Writing Center's Eat N' Speak, students can broadcast their nuanced talents to their peers in a judgment-free zone and  indulge in  tasty treats like cake, candy, chocolate and chips. At last week's gig, Jake Meyer '16 rapped to the catchy beat of a song he wrote about himself. Singers Tina Pepin '16 and Grace Roman '16 sang Cee Lo Green's "Crazy" while playing the guitar. Singer and songwriter Jack Eppink '16 also sang an original piece from his repertoire which was followed by a joke from the event's co-host, Julia Peacock '16. In addition, Riley Graham '16 read a poem that he wrote for his AP Language class during a time of illness.
To the delight of the audience, Berkeley students finished out the event with  improvised skits. Improv scenarios ranged from a lawyer (Madison Jenkins '16) and her guilty client (Adam Schwartz '16) at a  bowling alley to two old grandmothers (Sally Thompson '17 and Shayna Goodman '16)  in a San Diego public restroom. A howl of laughter erupted from the audience during the first scene about a man (Eppink) and his stalker (Peacock) at a private beach. Each improv ended with an actor or actress quoting a famous line from a movie such as, "That's just like, your opinion, man" from, The Big Lebowski (1998) or "You stay classy, San Diego" from Anchorman: The Legend of Ron Burgundy (2004).
Neha Shete '19 was one of the many delighted audience members at the event. "It was entertaining to see everyone's different talents," said Shete, adding that her favorite part was the humorous improv. She also really enjoyed the performances  and plans on going with her friends  to the next Eat N' Speak.
Overall, 30  minutes is not enough time to experience all of the fun of Eat N' Speak, but one can look forward to the next event being a blast!
About the Contributors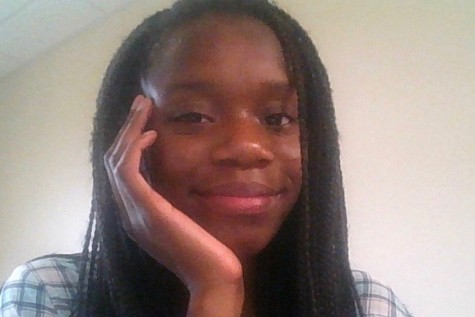 Chloe Davis, Staff Writer
Chloe is currently a freshman.  You can find her buried in a pile of textbooks, race walking to and from demanding honors classes, tearing up the track,...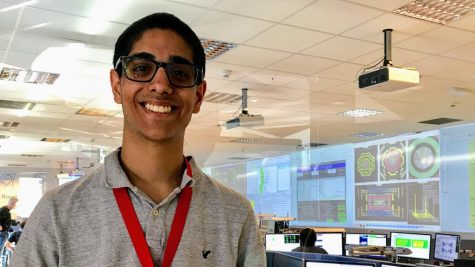 Arjun Gandhi, Web Editor
Arjun is a senior at Berkeley this year. This is his seventh year. This is Arjun's third year on the Fanfare. In the past he was a photographer and the...