Review of Joji's Newest Album Nectar
With the variety of songs Joji's latest album Nectar offers, there is bound to be something for everyone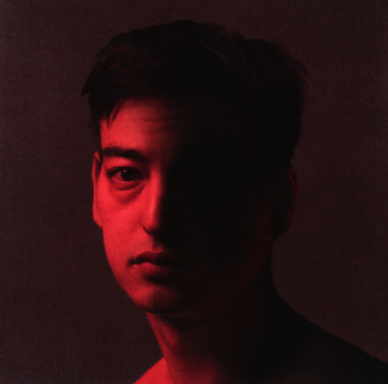 Japanese singer-songwriter George Miller, better known by his stage name Joji, released his second album, Nectar, on September 25th, 2020, two years after his debut album, Ballads 1. In its first week, Nectar secured a spot at No. 3 on the Billboard 200 and earned $92,000 in sales and streams. The success of his latest album marks the former YouTuber's smooth transition to his new career as a professional musician. Before his music career, Joji had already dabbled in music, creating satirical songs centered around dark humor under the alias Pink Guy on his YouTube channel TVFilthyFrank. He stopped making YouTube videos and began his transition to a more serious music career in 2018 with the release of his first EP "In Tongues" and then his first studio album Ballads 1. Similarly to Ballads 1, Nectar blends elements of R&B and lo-fi music to create a sound that is unique to Joji. Before the release of the full album, Joji dropped singles such as "Sanctuary," "Run," "Daylight" and one of my personal favorites, "Gimme Love." Joji collaborated with many talented artists to create Nectar, including BENEE, Diplo and Lil Yachty, among others. The album features tracks that range from upbeat to melancholy, instrumental to techno and slow to fast-paced. 
Joji showcases his range of musical abilities in the album's first track "Ew." The song starts off with an instrumental base of piano behind Joji singing in his lower register, then quickly transitions to violin leading up to his impressive falsetto. The song also features a variety of rich harmonies and interesting dissonant chords. The instrument-heavy sound of this track complements its heartbroken lyrics, including lines such as "Teach me to love just to let me go, I can't believe that I'm not enough."
Joji continues this theme of heartbreak in various songs throughout the album, including "Afterthought" featuring BENEE and "Like You Do."  Joji and BENEE create an interesting juxtaposition in "Afterthought," contrasting a fast tempo with a mellow tune and heartbroken lyrics. The rich, almost ethereal harmonies at the end of the track make it seem all the more heartfelt. In "Like You Do," Joji takes a more raw approach to heartbreak, singing with very little added accompaniment other than piano. "Like You Do" is arguably the most emotional track on the album, as Joji expresses the fear of losing his lover and sings: "If you ever go, all the songs that we like will sound like bittersweet lullabies."
Not all the tracks on Joji's album are so somber, however. My three personal favorites, "777," "Pretty Boy" and "NITROUS," are all very upbeat and never fail to lighten my mood. If you're a fan of The Weeknd's "Blinding Lights," you'll love Joji's "777." The song features a fast-paced synth sound reminiscent of music from the 80s. "Pretty Boy," on the other hand, has more of a trap sound to it; the track is very bass-heavy and features rapper Lil Yachty in the verses. In an interview with GQ, Joji stated that Nectar is "a critique of materialism, to an extent," a sentiment that is seen clearly in "Pretty Boy." Joji sings, "I'm a pretty boy living on the West side," mocking the narcissistic and materialistic lifestyle that is typically associated with the West Coast, specifically cities in California like Los Angeles. "NITROUS" also touches on materialism in a more subtle manner, as Joji sings in the chorus, "The pain makes me wanna blink, blink, but I'm in a Rover, I won't feel a thing." The deeper meaning of the song is disguised by an upbeat, catchy tune, a pattern that can be found throughout the album. 
Joji blends different genres of music to create an album that everyone can enjoy. He explores the darker sides of love, heartbreak and fame while maintaining an overall upbeat sound. Whether you are a fan of Joji or had never heard of him before this review, you should consider listening to Nectar.