Fashion Must-Haves for Your Holiday List
Hang on for a minute...we're trying to find some more stories you might like.
Floridians generally don't have to deal with the frigid and freezing temperatures that other places experience in the wintertime. However, every now and then a brisk day will come along and all students need to pull out the warmer clothes. But the question is — what to wear? Berkeley students and faculty are faced with this conundrum for at least part of the year.
As the sweater weather takes over, Berkeley girls are getting ready. Sweaters, scarves and boots are popping up everywhere to counter the cold. These clothing choices are not only warm but also fashionable. Sophomore Layla Ghiai explained that she likes to wear "bright colored scarves, Berkeley sweaters to show Berkeley pride, and tights under skirts" to stay warm and look trendy for the wintertime. She said that "sweaters are good on everyone, especially bright colored ones" and that you can purchase good winter clothing at Nordstrom, American Eagle and Free People. Ghiai also stressed that girls should put "comfort over beauty" when picking outfits.
Berkeley boys have a similar clothing situation, although some of the options vary. Junior Kenan Roten said "I like wearing jackets, long pants, long sleeved shirts and bowties" for the cooler weather. He recommended wearing a "light jacket, sweater and long pants" because "you don't need really warm clothes in Florida, unfortunately." He also suggested to "have fun and complement colors" in all clothes and to "wear something you want the love of your life to see." To buy outfits like these, he recommended shopping at Banana Republic, H & M, J Crew and Urban Outfitters. He ended by saying "I want to be your inspiration."
Berkeley's teachers are faced with the same clothing conundrum that the students face. Coach Daly said her favorite article of winter clothing is her "Halloween sweater." This bright sweater is the perfect thing to get her in the mood for fall! While thinking about the approaching winter, she said "when it's cold out and kids are wearing flip flops, I think it's nuts." Coach Daly believes the wisest clothing choices for students are "closed shoes, slacks on Fridays and a cashmere scarf." These items are the perfect things to keep everyone snug and cozy for the holidays. To buy some of these clothing options, she recommends shopping at Nordstrom Rack.
With cooler weather now upon us, everyone needs to make sure they have the right clothes to both stay warm and be stylish.

About the Writer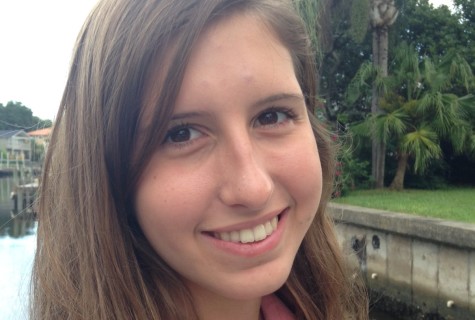 Nicole Stevens, Arts Editor
Nicole is a junior who loves Scuba diving and everything about the ocean. She loves nature photography, playing with her dog, and math and science. When...