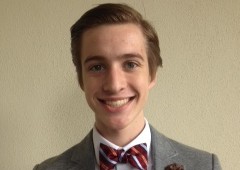 Katie Freedy, Staff Writer

January 18, 2014
Junior Kenan Roten's days are jam packed with everything from challenging classes to preparation for his role in the upcoming spring musical, "How to Succeed in Business Without Really Trying." Luckily, we got the chance to talk to him about his life and his passion for theatre. Q:...
Nicole Stevens, Staff Writer

December 6, 2013
Floridians generally don't have to deal with the frigid and freezing temperatures that other places experience in the wintertime. However, every now and then a brisk day will come along and all students need to pull out the warmer clothes. But the question is — what to wear? Berkeley students and...