Reality on Replay
Get inspired through a closer look at Dr. Omékongo Dibinga's past.
When you think of speeches on bullying and equality, long and drawn-out lectures come to mind. However, Berkeley's most recent speaker, Omekongo Dibinga, broke the tedium in a speech delivered through rapping and jokes for the student body.
Dibinga's parents were refugees from the Democratic Republic of the Congo who fled from the country due to their role in the fight for independence. Growing up in a family of 11 in Massachusetts, Dibinga's childhood was fraught with prejudice on account of his noteworthy name and Congolese roots. His parents, who both held doctorate degrees from Harvard and Sorbonne respectively, encouraged him to develop his oratory skills at a young age. Eventually Dibinga's passion for writing and education drove him to study at Harvard, MIT, Princeton, Georgetown, Morehouse and The Fletcher School.
Following his extensive education, Dibinga has traveled across America as a motivational speaker and used other forms of art such as poetry or rap to convey his inspiration globally. Dibinga's verbal work has been displayed on CNN, BBC and NPR. His music has been displayed along with artists such as Angelina Jolie, Outkast, Sheryl Crow and Wyclef Jean. He's even had his literature published in seven books. He also recently collaborated with Intel to insure that the metals they use in the production of computer processors were free of conflict.
On Feb. 16, Berkeley students were taken by surprise when Dibinga hit the stage rapping about injustice and tragedy rather than giving a conventional speech. His rapping was accompanied by a great sense of humor and passion regarding the topic matter, giving his presentation a punch that enthralled all of Upper Division. Anecdotes and casual banter emphasized important messages scattered throughout his speech, such as "being true to who you are as an individual," "moving onwards and forgiving those who have harmed you" and "speaking against the oppression of individuals instead of lingering at the side."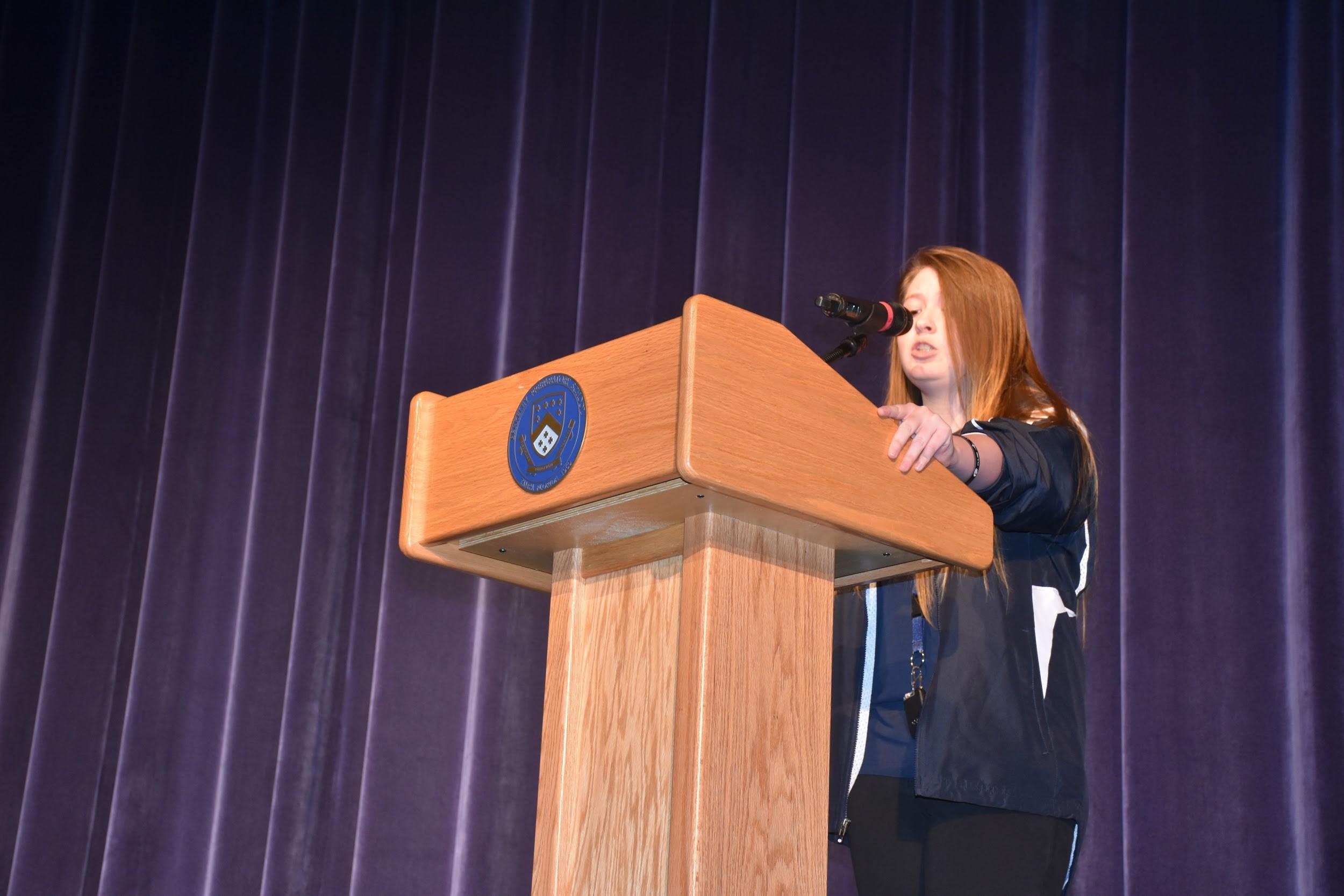 The Fanfare sat down with Dr. Dibinga to learn more about his incredible past.
Q: As someone who has studied at Harvard, Princeton and Georgetown, what should students do to get into one of these schools?
A: I think students should realize that schools are — of course — they're interested in grades but they're more interested in having a well-rounded student. I've learned that they want to see people who are involved in service projects, leadership activities and community/school organizing events. They want multifaceted students. They don't take everybody who just has a 4.0. I mean if you have that, that's great, but even if you have that, what else are you doing?
Q: Did your father's work as a reverend influence your decision to pursue your current career and the opinions you express today?
A: I'll say [that] my father and my mother being activists lead me down the career path I'm in, so I'm following right in line with them. My father was really big on making us be good public speakers, so that comes from being a reverend. More so, he was a community activist and that's what inspired me.
Q: What was it like growing up in a family so large? How do you think that's shaped the way you act and think today?
A: It was good because it was like a little African village. When we came home, everything we dealt with outside — it disappeared when we got on the inside. It was just kind of like us against the world. So we supported each other and helped each other out, and that helped me realize the importance in people getting helped from other people in their community… I hope that people realize they don't have to go at it alone.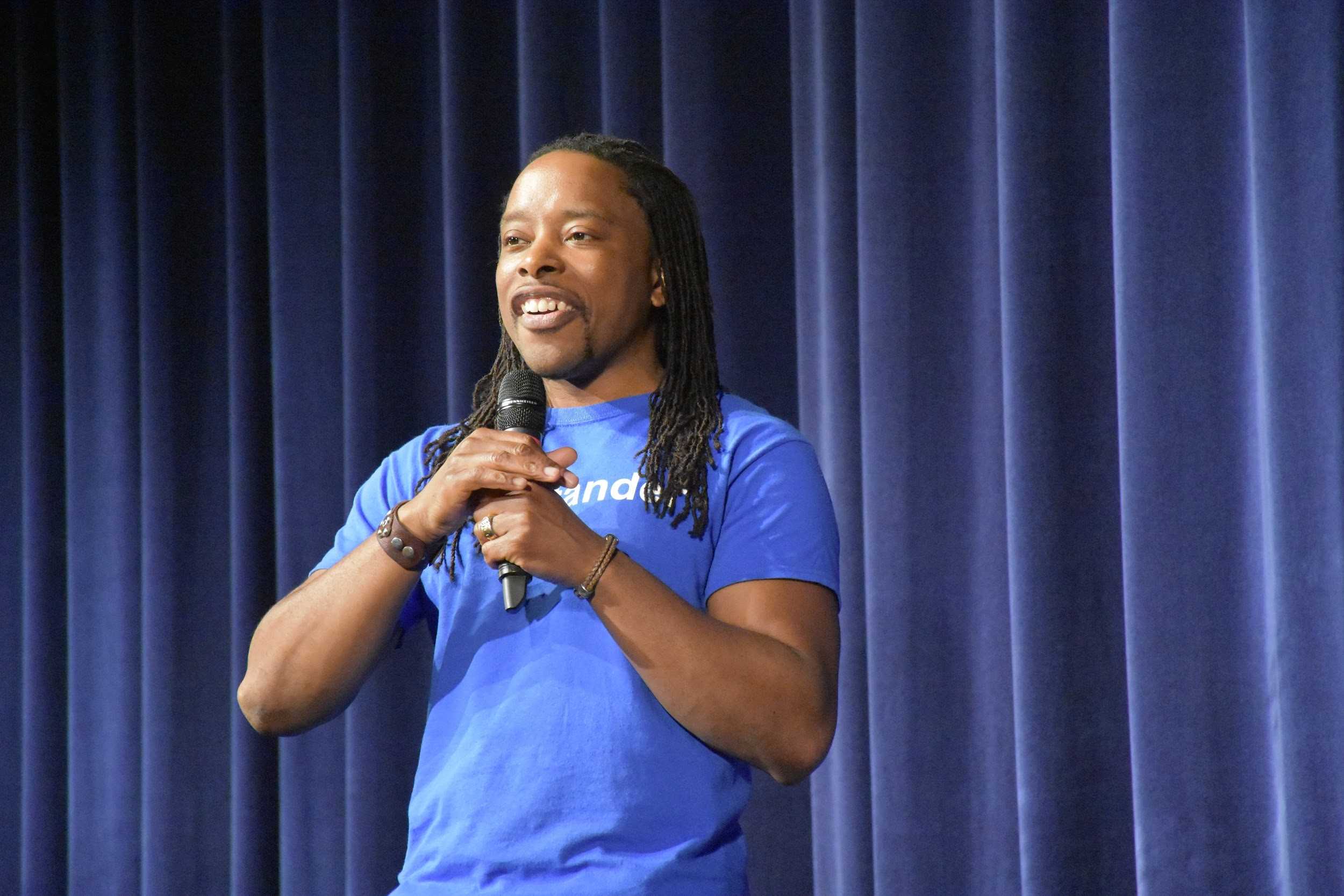 Q: Out of all of the places you've traveled, is there a particular location which has truly awoken you to the injustices faced within different rural countries?
A: Definitely. I went to [the] Congo and I went to many different countries. They were in war when I was there, so I was in refugee camps and I working with people who had lost everything and were working to rebuild their communities. I lost family members the day I had met them because they couldn't get access to medicine. I lost a 22 year old cousin who died from a cold, and that was one of the most traumatic experiences I've definitely had.
Q: If there was a particular aspect of your presentation you hope all listeners take home with them, what would it be?
A: Be yourself. Ground yourself in who you are. You can't be successful trying to be something you aren't. Be original and be open minded. Just because you think a certain way doesn't mean that is the only way. Be open to what you think may be wrong or altered.
Q: Can students at Berkeley (who have not been exposed to as much) get inspired to change the world as you do? What would you suggest for Berkeley students?
A: Diversify your information sources. You can't learn about the things going on in the world if you keep on reading the same source every single day. You may not be getting different perspectives, so I think that's one thing. Also talk to people with lots of different experiences. Get out of your circles.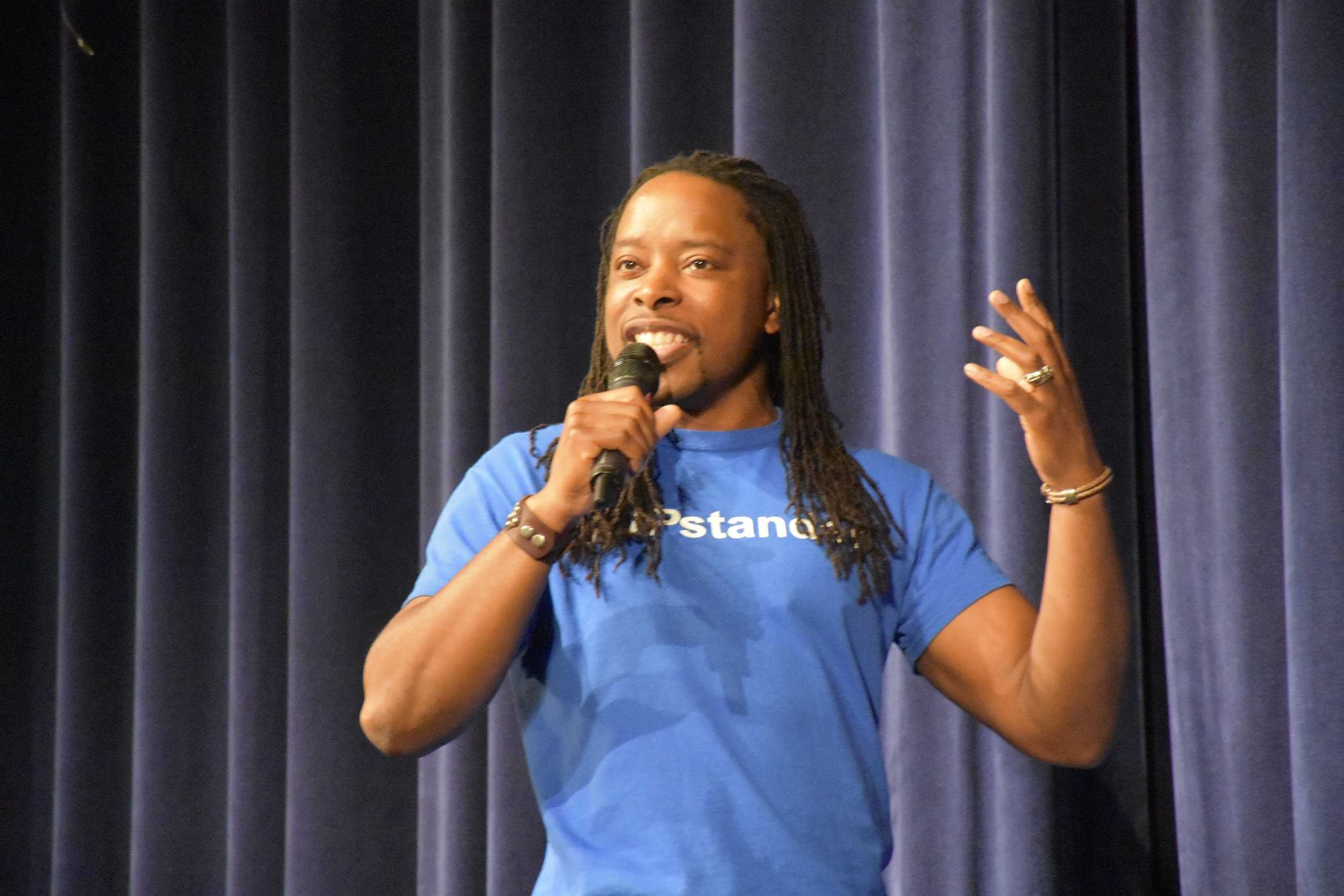 About the Contributors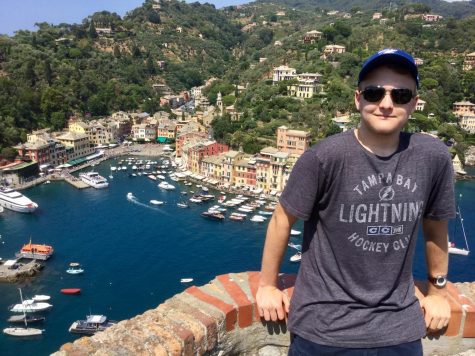 Austin Cahn, Web Editor
Austin Cahn is a Senior, the Head Web Editor of the Fanfare, a student library proctor (SLP), the Vice-President of Sequential Arts club, and in his fourth...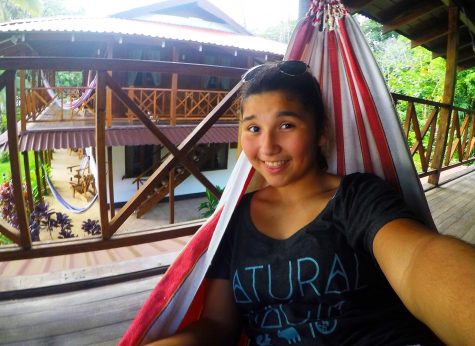 Nadia Al-Hassani, Staff Writer
Nadia Al-Hassani is freshman reporter for The Fanfare. Nadia loves to sing, act, paint, and play volleyball. Her favorite bands are Panic! At the Disco,...