Austin Cahn, Staff Writer

March 4, 2017
When you think of speeches on bullying and equality, long and drawn-out lectures come to mind. However, Berkeley's most recent speaker, Omekongo Dibinga, broke the tedium in a speech delivered through rapping and jokes for the student body. Dibinga's parents were refugees from the D...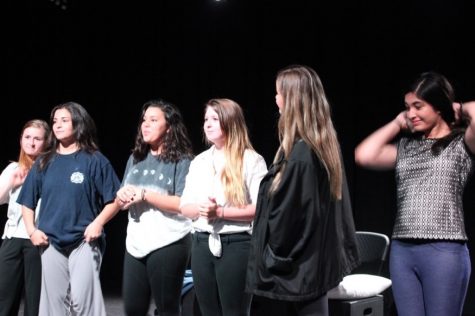 Emma Edmund, Web Editor

October 18, 2016

Filed under School Productions
This year, the Advanced Theatre Ensemble decided to try something different — dividing the cast into two, with one half working on the Main Stage Production that begins shows on October 20, and the other half preparing a Stage Two Production. The first Stage Two Production had cast members choose scenes ...