Spring Into Disney Springs
Disney Springs is the perfect stop for a day shopping trip.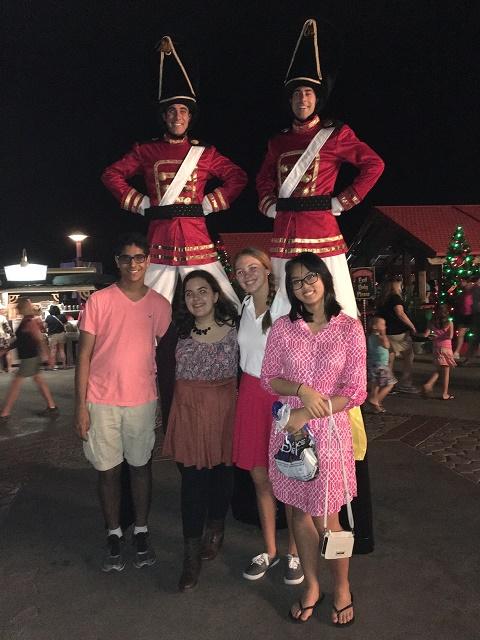 Living in Florida, Berkeley students are blessed with a wide range of world-class amusement parks not only in Tampa, but nearby in Orlando. One of the best amusement parks in the world– Disney World– is practically in our backyard. Unfortunately, tickets to these parks are often super expensive (especially if you want a Park Hopper-VIP-Character-Meal-Meet-A-Princess Extravaganza), and most Berkeley students have too little time to go to Disney World, thanks to their busy schedules. An easy solution is Disney Springs (formerly known as Downtown Disney), where admission is free and you can still experience the magic of Disney, which is why it is featured this week on Oh! The Places You Should Go. With Christmas just around the corner, Disney Springs is a perfect stop to shop, eat, relax and buy gifts for everyone in the family.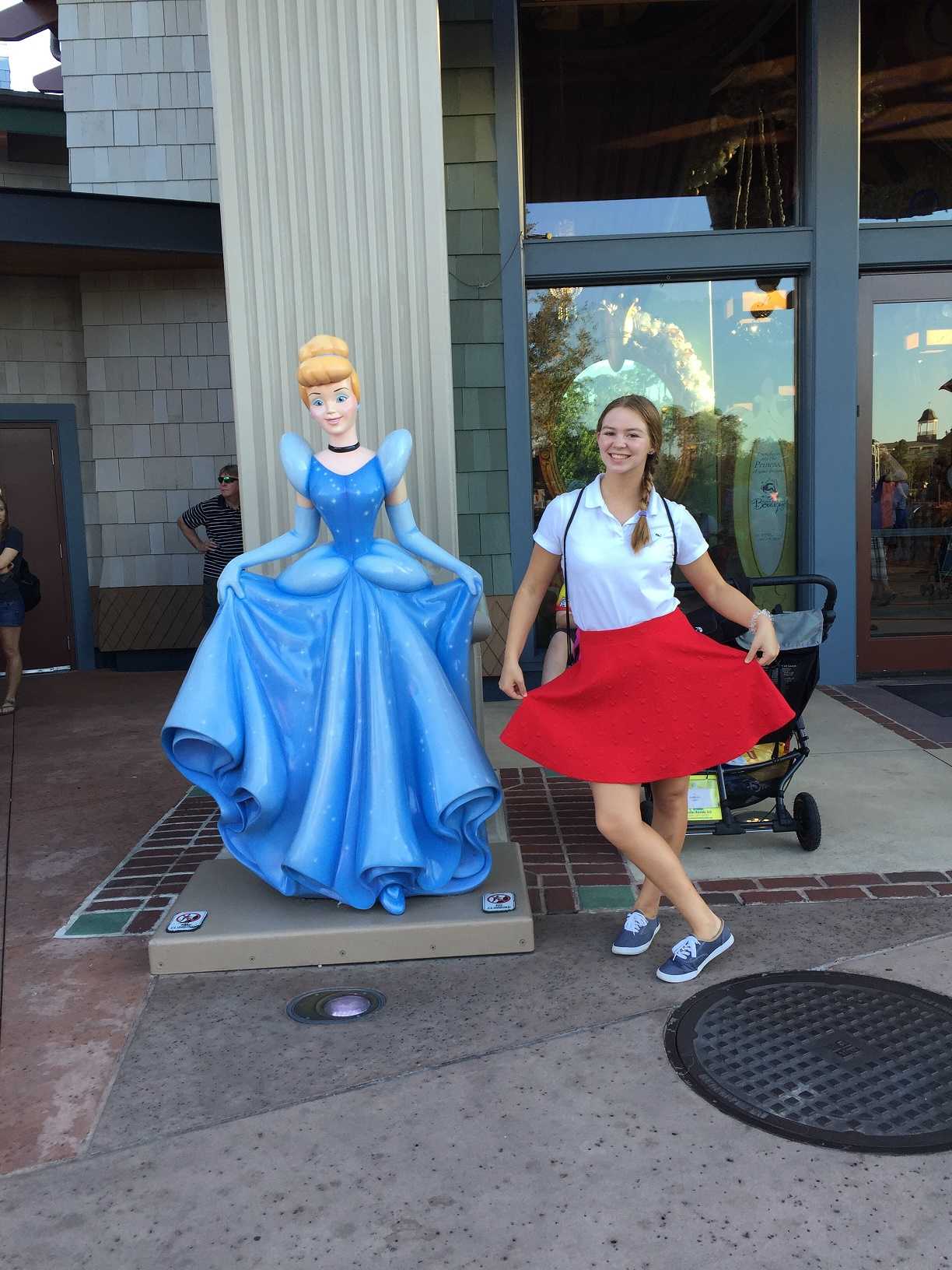 Food
Disney's Candy Cauldron

: Here, you can buy candy apples– but don't worry, they won't poison you! There are also many other types of candy and treats you can buy, and don't forget to watch the people making the candy through the window.

Emma Edmund
EAT LIKE SNOW WHITE: Buy yourself a candy apple that looks like the one Snow White had in the movie at Disney's Candy Cauldron. Full disclaimer: the apples aren't poisoned, so you don't have to worry.
Ghirardelli Ice Cream and Chocolate Shop

: Ghirardelli shops are

somewhat

rare– there is one in San Francisco, Chicago and… Disney Springs! You can get all sorts of Ghirardelli shakes and sundaes (

not to mention take-home chocolate)

. Insider tip: if you just go in the store, you can get a free Ghirardelli square– you don't even have to buy anything!
Paradiso 37, Taste of the Americas

: This awesome restaurant overlooks the lake and has a varied selection of central and southern American dishes.
The Boathouse

: Enjoy seafood at this more upscale venue right on the water. It is also by the Amphicars, which you can take out on the water.
Shopping
Alex and Ani

: Every Alex and Ani piece of jewelry is eco-friendly, and you can get a charm bracelet with about every single idea you can think of–

Disney characters included

!
The Art of Disney

: Here you can buy awesome Disney inspired art pieces or you can peruse the gallery.
Disney's Days of Christmas

: Christmas is coming, but

this store is open year-round

. Choose from an array of Disney-inspired Christmas gifts, including ornaments, stockings and themed decor.

Emma Edmund
MAKING TODAY A PERFECT DAY: Christmas is almost here, so buy a mandatory Frozen ornament at the Christmas shop.
Disney's Pin Traders

: One of the unique parts of Disney World is pin-trading. People can buy pins in places like this store and trade them with other guests, or, even better, cast members (Disney park workers), who might give you a special limited-edition pin in return.

TOO BIG TO COLLECT: Pin trading and collecting is very common at Disney parks, but these might be a little too big…
The Lego Store

: This store also counts as an experience. With life-sized Disney figures made out of Legos inside and outside of the store, there are plenty of photo ops.

Emma Edmund
EXPECT THE UNEXPECTED: Just outside of the Lego store, you might be able to catch this monster– made entirely of Legos.
Marketplace Co-op

: This series of small shops test new products and concepts that are available for purchase. These shops are the perfect place to buy something new and unique!
Mickey's Pantry

: Here is the perfect place to shop for the chef in the house. There are tons of Disney-inspired kitchenware, including oven mitts like Mickey's gloves, and Chip the teacup from

Beauty and the Beast

!
World of Disney

: This store is the largest Disney-themed store in the amusement park. Everything you could ever imagine is there– from dresses for younger girls to Star Wars memorabilia– the World of Disney has it all. It is even fun to stand outside as a giant Stitch on top of the building squirts water onto people below. You can take pictures next to statues of Aurora and Cinderella, and see Cinderella's pumpkin carriage light up at night. There are 12 rooms to explore! And now through November 1, you can meet a visiting royal princess in the Royal Hall.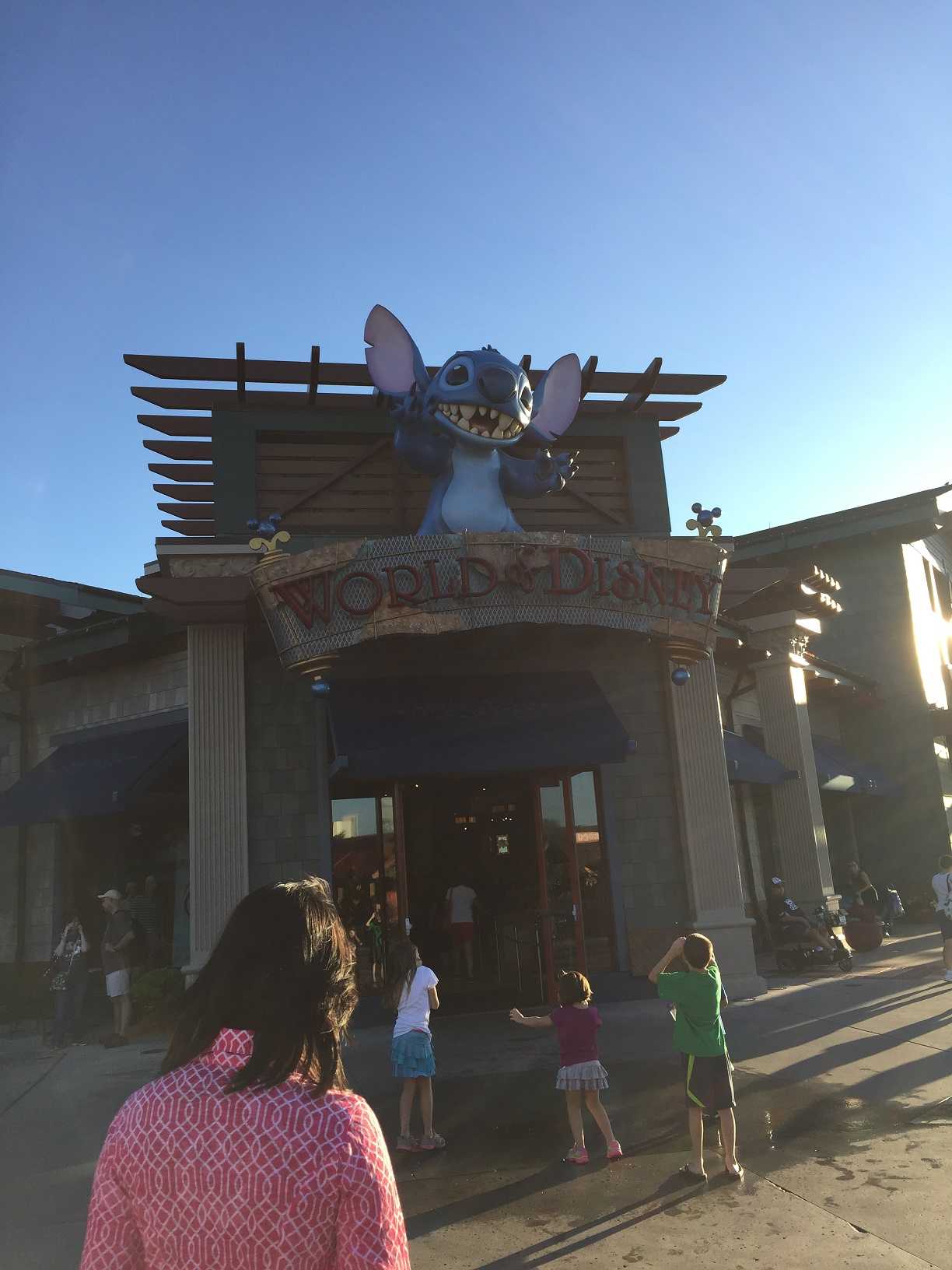 Experiences
AMC Movies

: If you want to make a day trip out of Disney Springs, go on a weekend: there are a lot of exciting movies to see at AMC.
Characters in Flight

: It's hard to miss the hot air balloon hovering over Disney Springs.

The good news is

you can actually ride the hot air balloon as you go more than 400 feet in the air. The balloon can hold up to 29 people, but it costs $18

per

adult and $12

per child

for roughly 10 minutes of flight.
Exposition Park

: In Exposition Park, you can watch a wide variety of stage shows and buy food from the food trucks nearby. If you just want to relax, you can watch the hot air balloon take off next door.

A PICK WITH "MOI": You can expect different photo ops throughout the shopping area. Here, we managed to snag a pick with Kermit the Frog and Miss Piggy. From left: Emma Edmund '18, Dina Al-Hassani '16, Samantha Tun '17 and Arjun Gandhi '18.
La Nouba by Cirque du Soleil

: Cirque du Soleil has received worldwide praise for putting on astounding shows with amazing acrobatics, and there is a permanent exhibit at Disney Springs– definitely worth checking out!

This year, if you're stumped trying to find the perfect gift for a family member or friend (or even if you just want to get something for yourself), be sure to check out Disney Springs and its newly renovated shopping experience!