Oh! Say, Can You See Sarah Munger at the Olympics?
An in-depth look at the Rio Olympics from the perspective of sophomore Sarah Munger.
Sarah Munger describes her stay.
Upper Division sophomore Sarah Munger had the opportunity of a lifetime this past summer to attend the 2016 Summer Olympics in Rio de Janeiro, Brazil. Not only did Munger get to cheer on Team USA in the coveted gold medal events, but she also got to experience an entirely new global perspective from watching other countries support their teams, especially from the lively Brazilian crowd. Munger sat down and chatted with the Fanfare about her experience in Rio.
Q: What was the environment like when you first arrived in Rio? Were there any celebrations going on?
A: Overall, the environment was extremely lively, especially because in the events we saw [USA Basketball and USA Volleyball] the stadium was super packed. It was also really loud and there were athletes everywhere cheering on different teams in different sporting events. We did see a lot of people from Brazil cheering for their home team.
Q: Going to the Olympics, what sports were you the most excited about? What ended up being your favorite sport to watch after the Olympics?
A: We watched USA Basketball and USA Volleyball. It was hard to get tickets for USA Gymnastics, which was an event I really wanted to watch because it is one of the bigger events at the Olympics. I think that my favorite sport was definitely volleyball because every time someone blocked a ball, they [the Rio Correspondents] played the "Monster Block" song. Also, we got to watch Romania win the gold in Fencing, which was really cool!
Q: Did you have any favorite athletes?
A: My favorite athletes on Team USA were Michael Phelps, just because he is literally amazing, and Simone Biles, because she is super talented.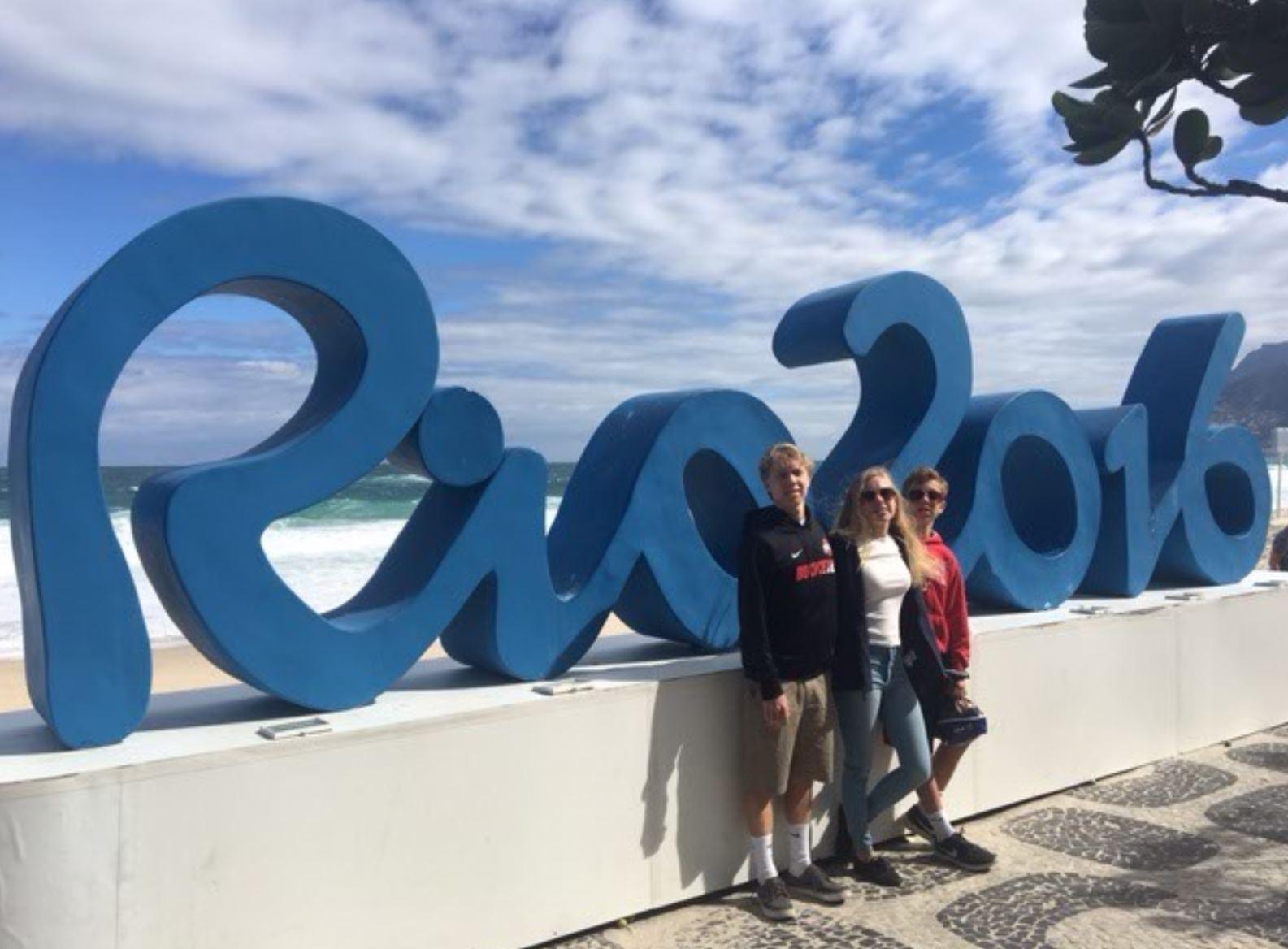 Q: Out of all the people who went to watch the Olympics, how many people were there to represent Team USA in the audience?
A: A good number were USA fans. There were also a lot of Brazilian fans at most of the events representing their home team. At the medal events, a lot of USA athletes and fans came to support those competing.
Q: If you had to describe watching the Olympics live to a Berkeley faculty member or student in one word, what word would you use?
A: Awesome!