'Hamilton: The Musical' Revolutionizes Broadway
A Broadway rap-musical about the nation's first treasury secretary? Did I hear that correctly? That's most people's reaction when they first hear about "Hamilton: the Musical".  However, when looked more closely, this show about the life and times of Alexander Hamilton elicits a completely different response. This musical is the brainchild of Lin Manuel Miranda, the actor who plays the show's titular role and  who also wrote the  extremely successful, Tony Award(s) winning musical, "In The Heights." Miranda was inspired to write Hamilton after reading Ron Chernow's 700-page biography on one of the nation's somewhat forgotten founding fathers. After reading two chapters of this incredible tome, Miranda found himself wondering how no one had ever written rap music about Hamilton.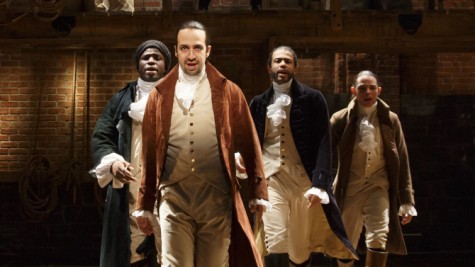 Alexander Hamilton is one of our nation's first immigrant success stories. Born in the Caribbean as the result of an affair, abandoned by his father when he was 10, and orphaned by his mother's death when he was 12, Hamilton had to fend for himself for most of his childhood. When a hurricane hit St. Croix, Hamilton,age 17, decided to write an essay about his experiences during the storm. His essay gained recognition for its scholarly excellence and influenced community leaders to raise money to fund Hamilton's education in America.
Thus began the story of Hamilton's  tumultuous life in America. Known as an outspoken, yet clever, man, Hamilton rose through the ranks during the American Revolution and gained enough fame to secure a role in the early proceedings of the American government. But his profuse, and often-opinionated, speeches and writings led to many problems during his career. As Miranda so eloquently put it during his Grammy nomination interview, "[Hamilton] catches verbal beef with every founding father." Eventually, Hamilton's writing proved to be his downfall when he wrote about his affair, one of the nation's first sex scandals, and sent combative letters to Aaron Burr– the man who would eventually murder Hamilton in a duel.
Miranda is able to capture all of this history in a relatable, inventive and catchy way with his use of rap and pop music. The use of these genres puts the lives of founding fathers in the context of modern  society while still preserving historical accuracy. Each character performs songs from different genres of music that align with that character's own personality and past. For example, Thomas Jefferson's songs tend towards an earlier style of rap than Hamilton's songs because of the almost twelve year age gap between the two political enemies. This artistic choice was made possible by Miranda's extensive research and painstaking writing of "Hamilton," which took nearly six  years to complete.
However, this style of music is not only intended to make the life of Alexander Hamilton relatable: not only does the rap music showcase Hamilton's "rags to riches" story, but this musical genre can fit more words in each line than most genres which is congruent with Hamilton's wordy speaking and writing style. In addition, King George III's , croon-y breakup songs to America are written in the style of "British Invasion" music to accurately portray how young and immature King George was at the time of the American Revolution.
With its variety of genres uncommon in typical musicals, "Hamilton" has made Broadway more accessible and exciting. Hamilton has taken Broadway, by storm and is on a collision course towards  many awards shows.
Leave a Comment
About the Contributor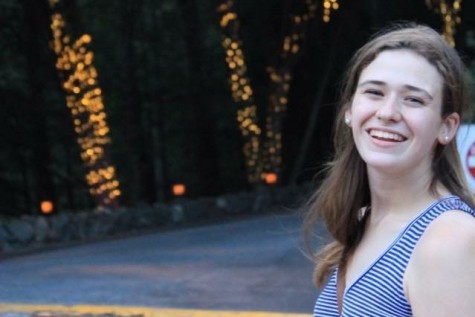 Katie Freedy, Staff Writer
Katie Freedy is a senior, a previous Sports Editor, and currently a staff writer. If you need to find her you can find her running around campus (possibly...