Annual Pumpkin Decorating Contest Boosts Halloween Spirit
Hang on for a minute...we're trying to find some more stories you might like.
     Upper Division advisory groups  have spent the past few weeks diligently turning  regular cardboard pumpkins into creative masterpieces as a part of the annual pumpkin decorating contest, hosted by the Student Library Proctors. Pumpkins have been turned into just about anything imaginable, from a snowman with a real carrot for a nose to a Berkeley student sporting the motto, "Modest is Hottest." The Student Library Proctors (SLPs) started the yearly pumpkin decorating tradition in 2014 and it has been a huge success ever since! Students have been looking forward to this event since the beginning of October. According to Layla Ghiai '16, a head SLP, there has been a great response from the students and faculty involved with  this project."A lot of people have enjoyed the pumpkin decorating contest! It's a great way to connect with your advisory and let out your creative style!" said Ghiai.
     However, this event  is more than just a friendly competition. All of the funds generated from the voting will go to the Shriners Hospital for Children.  Students are allowed to vote for their favorite pumpkins using pennies. But advisories must take caution because, in addition to the top two winners, the biggest loser will be announced! How can an advisory  win these titles? Students vote against other advisories' pumpkins using nickels, dimes and quarters, and all of the money raised will be donated to help children in need of medical care.  The SLPs all voted to determine where to donate the money and felt that Shriners was the most worthy organization to receive the funds. SLP Ryan Whelan '18 said he voted for Shriners because "help[ing] children in need is one of the most important parts of our lives and so we figured that this was one of the best uses of the funds."
     This year's winner has not yet been determined, but  good luck and  happy Halloween to all the advisories!

About the Photographer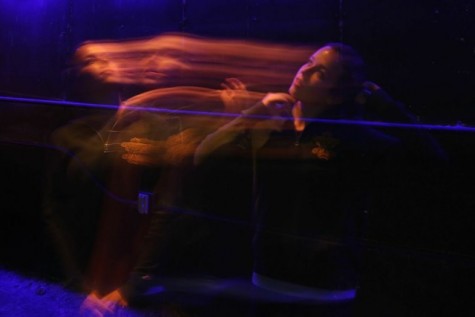 Alex Livingstone, Photo Editor
Alex Livingstone is currently flawlessly executing her job as photo editor for Fanfare during her senior year at Berkeley Preparatory School. While not...