Alumni Alexis Carra Girbés '99 Shares Wise Words
Girbés cautions graduates to not let comparison be the thief of joy
Alexis Carra Girbés '99 was this year's commencement speaker. After graduating from Berkeley, Girbés attended Yale University, where she pursued a B.A. in Theater Studies and graduated Cum Laude. Throughout her career in the arts, Girbés has participated in numerous plays and musicals including "Fosse," "Wicked" and "Sweet Charity." Her work also extends to areas of television and choreography, such as dances on the Discovery Channel's "The Beekman Boys." Girbés took to the stage to advise the Class of '22 based on her experiences in the competitive world after graduating.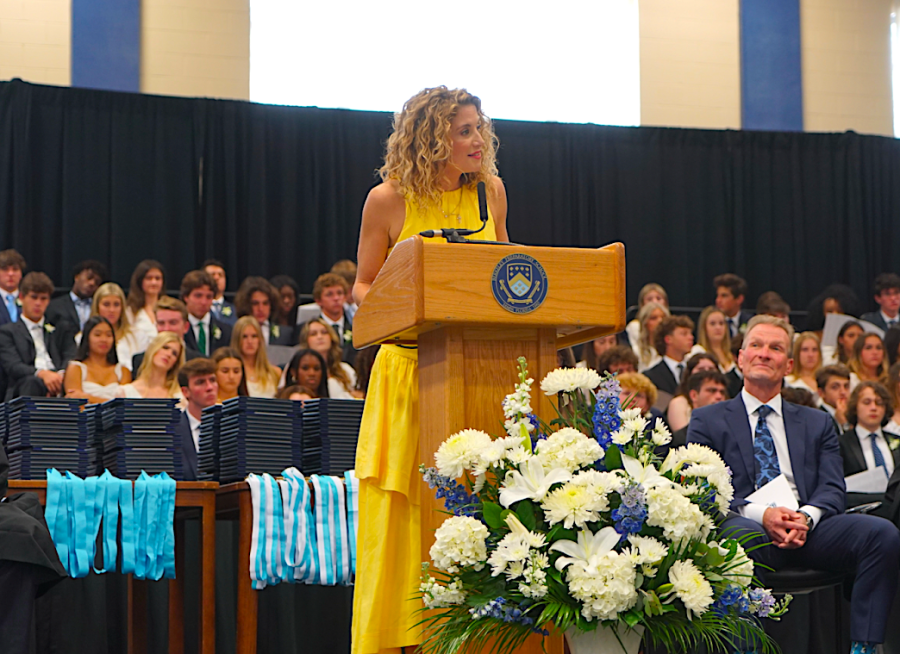 Girbés began her speech in commemoration of the various accomplishments of the Class of '22, including sports and academic achievements. Similar to the graduating class, Girbés herself was also an overachiever––she was involved in various extracurriculars and challenging courses throughout high school. 
"You did it!" she said. "You survived AP classes, the spring musical, football, soccer, lacrosse, tennis and beach volleyball season, writing your college essay, all the while managing multiple handles on IG, Tik Tok and the rigorous social calendar of teenage life."
For the majority of the speech, Girbés emphasized the importance of setting high goals for their futures. While entering the world after high school can bring on impostor syndrome, Girbés explained that the drive to achieve goals will bring success.
She said, "You are defined by the character you build as you move to reach that goal."
Girbés advised the new alumni to always give. Giving to others, no matter how small, will allow for the growth of self confidence and self worth. Even the smallest acts of kindness can have significant impacts on someone's life. 
Girbés ended her speech congratulating the new graduates of Berkeley in their tremendous accomplishment and success.
"You are already part of an elite group just by graduating from Berkeley," she said. "Berkeley has helped you practice discipline, diligence and integrity. So, let's take a moment to soak this moment in."
Leave a Comment
About the Contributor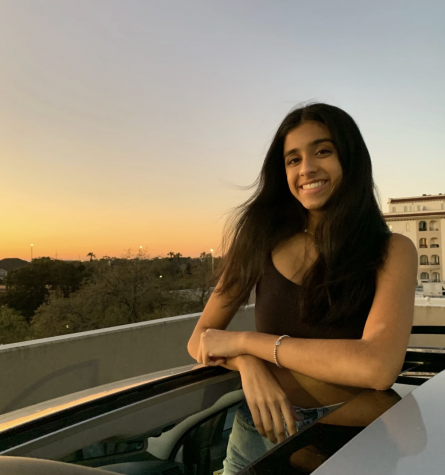 Meghna Bukkapatnam, Section Editor
Meghna Bukkapatnam is a section editor for the Fanfare this year, and has been writing since her freshman year. She is a junior at Berkeley and has been...