Adriana Suarez '88 Recollects on Berkeley's Past
Alumni Adriana Suarez '88 delivers her speech at the Baccalaureate ceremony, recollecting on her past and giving advice for the future
Each year, Berkeley hosts alumni parents to speak at the Baccalaureate ceremony. This year's chosen speaker was Adriana Suarez '88, a board-certified gynecologist who has been providing women's health care in the Tampa Bay area for the past 20 years and the mother of Nico Paula '22 & Tatiana Paula '18.
"When I got the call from Mr. Seivold, I was honored and excited, and––needless to say––a little nervous for this opportunity," Suarez said.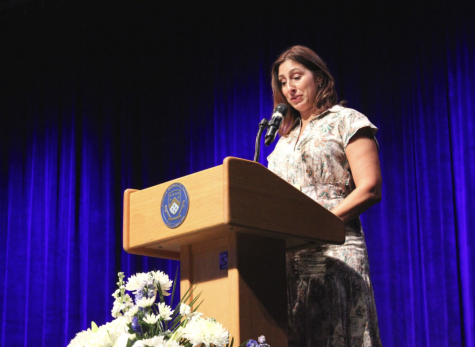 Suarez opened her speech in commemoration of the many accomplishments the seniors have achieved in all aspects of school life––from debate and robotics to theater and athletics. Suarez continued by acknowledging the difficulties seniors faced during the pandemic, a time of much adapting and overcoming during the college application process. 
"These two years, as trying as they have been for all of us, have taught everyone how to do things differently," she said. "Who would have thought Zoom would be a regular daily necessity?"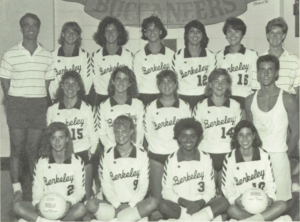 For the bulk of the speech, Suarez put emphasis on her time at Berkeley. She was a four-year student athlete and played volleyball as a middle blocker. Like most "lifers", Berkeley was all she had known, and Suarez had gotten to see the campus grow since she first attended the school.
"I was at Berkeley before the lower division was on campus, before there were lights on the football field and when Gills hall was our Lykes and dining hall combined," she said.
Suarez continued by comparing her graduating years with those of the seniors, claiming that 2022 was all about change and navigation through the pandemic's aftermath all while preparing for college. She then challenged the seniors to think about how this year will be remembered in the future. 
"My graduation year 1988 was the era of big hair, neon clothes, shoulder pads and Duran-Duran," she said. "What images will 2022 evoke thirty years from now?"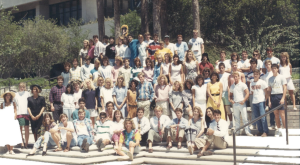 Nearing the end of her speech, Suarez gave profound advice to the seniors. Speaking from past experiences, she stated they must be willing to explore other options and formulate new plans. At an early age, Suarez had always pictured herself as becoming a physician; however, after not getting accepted into medical school, she was forced to adapt and create a new plan for her future. Eventually, after a year of studying hard and proving herself, she was accepted into a foreign medical school and transferred to the University of Miami Medical School. 
"Changing course throughout life is how we become more successful, whether that course change was from choice or even from failure," she said.
Suarez ended by emphasizing the importance of memories and Berkeley experiences. She listed the small things outside of academics that made Berkeley memories so special, such as the signing of "Twelve Days of Christmas" or all-school Halloween parades––things not every school is able to have. Suarez herself claims she still remembers the moment in 1986 when her team won the volleyball state championships in the Dimmit gym. 
"As your time together winds down, look around and remember this moment," she said. "All these memorable moments you did together under one name: Berkeley."
With that, she gave her farewell to the class of '22, advising them to stay in touch with one another and hold on to their memories at Berkeley.
"I am very excited to welcome all of you, the Class of 2022, into the extension of the Berkeley family––the Alumni family," she ended.
---
Read the full speech here:
Link: Baccalaureate Alumni Speech – Adriana Suarez
Leave a Comment
About the Contributor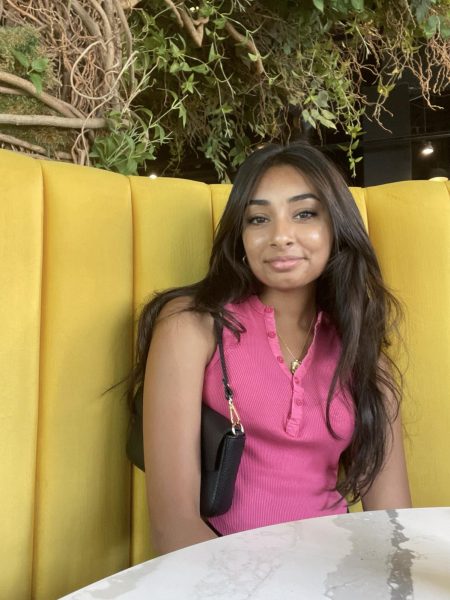 Aryana Makati, Co-Editor in Chief
Aryana has attended Berkeley since Pre-K and is currently a senior. She has been involved in journalism since middle school and has won several national...