Adam Bennett Discusses the Legacy of the Class Gift
The Fanfare sat down with Adam Bennett '22 to get insight on the importance of the senior class gift and the legacy of the Class of 2022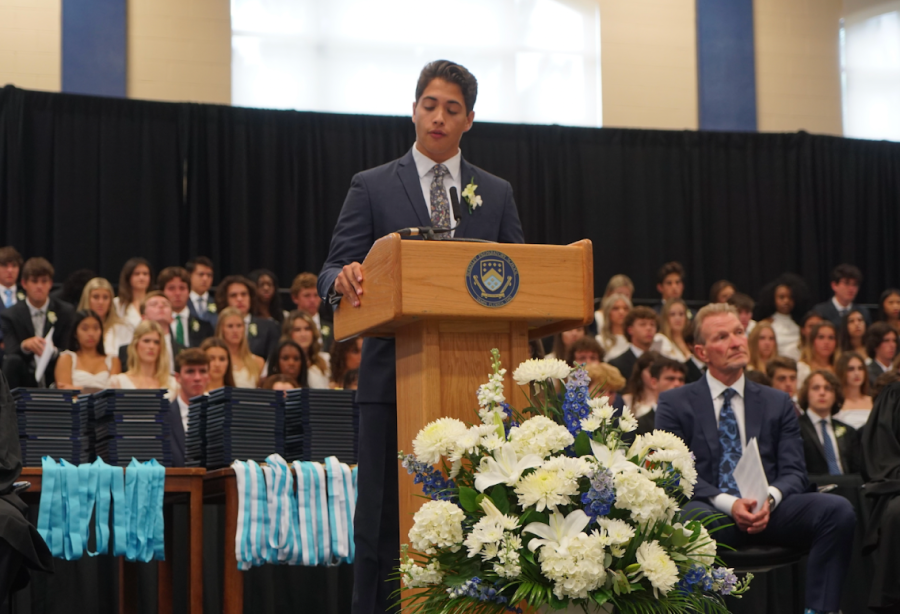 This year, Adam Bennett '22 was the student gift speaker at Commencement, where he detailed the legacy his class hopes to leave through the class gift to the Berkeley Alumni Endowed Scholarship Fund.
 In his speech, Bennett discussed the camaraderie and determination of his class, specifically how they remained unified through difficult times. Bennett also opened up about how the class gift serves more than its monetary value. Instead, it symbolizes the legacy of the class of '22 and the lasting impact it will have on the growth of Berkeley. 
---
Read the full poem here:
Link: Class Gift Speech – Adam Bennett
---
Read the full interview here:
Q: What did you hope to accomplish when writing this speech? 
A: My father graduated from Berkeley in June of 1985, and now, he is on the Alumni Executive Committee for the school. I have seen firsthand and through what he has told me, the legacy that his class had on the school. That idea, a legacy, is a powerful one, and I really wanted to shine a light on it. My goal for the speech was to address the class, while appealing to everyone in the audience, through humor or certain references, or similar struggles or ideologies, in order to have their attention to provide meaning to the moment. The class gift in my mind is the final assignment for the class. It is the last thing we give to the school before receiving our diplomas. While the monetary gift itself is extremely important, I also felt that there was symbolic meaning to it as well. I wanted to illustrate that this gift was both a physical one as well as a representation of our legacy. I wanted to use my speech to present the school with the legacy of the Class of 2022. Hopefully, in 20 years, I and many others can look back on the words I said that day and feel a sense of contentment knowing that our legacy, our gift, was received. 
Q: What was your experience like in your final days of being a senior at Berkeley?
A: My last days at Berkeley were an amalgamation of many different emotions. Excited for something new, sad to say bye, and nervous for change. Berkeley really does a great job at celebrating the senior class, and in the final days, I really felt appreciated by the school as a whole. For me, these days have been long awaited; being at Berkeley for 14 years and having two older brothers, I always had a glance of these celebrations that took place, but actually being a part of them, felt surreal. I am grateful for my final days at Berkeley, and I will remember them for many many years.
Q: What do you hope the class of 22's legacy will be?
A: Our class has some of the wisest, kindest, personable, funny, and athletic people to ever roam the halls of Berkeley. I know for certain our legacy will be remembered as one of the most talented and well-rounded classes. If you look at a lot of innovations and accomplishments around campus, from logo designs to movie creations to athletic records to musical and academic performances, you will see how a lot of the members of the class of '22 created or improved those things. Our class has surely raised the bar and etched our names in stone in the Berkeley community and campus.
Leave a Comment
About the Contributor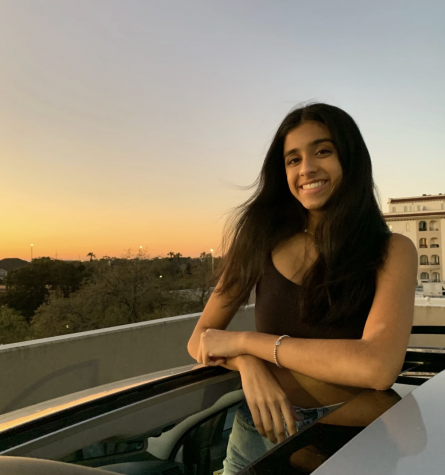 Meghna Bukkapatnam, Section Editor
Meghna Bukkapatnam is a section editor for the Fanfare this year, and has been writing since her freshman year. She is a junior at Berkeley and has been...