Signing Off
Reagan Brown gives her thanks and farewell to The Fanfare
My four years as a part of the Berkeley community hold some of the most influential moments of my life. From my first day of high school to getting my first college acceptance letter, I am not sure where I would be without Berkeley, yet being a part of The Fanfare has set me up for something bigger in my future.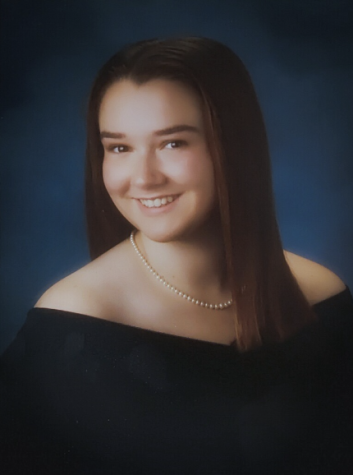 I first joined The Fanfare my junior year not knowing anything about the club or what it entailed. My first meeting was filled with information that seemed too much for me to understand, but quickly, with the help of the staff, I was able to become comfortable with everything. With all the surprises that The Fanfare threw at me, the most shocking would be getting a letter stating that I would be an Editor-in-Chief. It was something I had never even imagined when I first started high school, but now I am not sure what I would have done without it. This club has taught me so much, from leadership to teamwork and everything in between. This year, there have been a lot of difficulties to overcome, but we were able to get everything completed and produced a very successful Winter Print Issue. We had an amazing year filled with so many newsworthy stories, and The Fanfare covered almost everything the campus threw at us this year, and I know that there will be more to come in the upcoming years. 
After two years of spending my lunch on Tuesdays with some of the best people and amazing stories, I am not sure what I will do. But to The Fanfare, I am grateful for everything that it has taught me and for how I have been able to adapt to new situations. I want to thank everyone who I have worked with these past two years, my classmates and the teachers who have helped me achieve my goals and get me to my next destination. 
To The Fanfare, thank you.
Leave a Comment
About the Contributor
Reagan Brown, Co-Editor in Chief
Reagan is a senior who started Berkeley as a 9th grader. This year she is Co-Editor-in-Chief, as well as a member of the Phoenix Literary Magazine. Outside...