Fanfare's 2020 Online Commencement Issue
Click the links below to check out the issue
The Fanfare Farewell Column: 
Web Manager Jack Mouch '20, Editor in Chief Mara Xiong '20 and CFO Tess Fuller '20 reminisce about their time with The Fanfare and say goodbye to the newspaper one final time.
Kindergartens' Final Messages for the Seniors
The Class of 2020's Kindergarten Buddies leave the Seniors with advice for college
Faculty Say Goodbye and Give Advice
Not to be outdone by the cuteness that is the Kindergarten video, Berkeley's Faculty give their heartfelt best wishes and also some things to consider as the Class of 2020 graduates.
Year-end Recap
Check out the highlights from 2019 and 2020 and the Class of 2020's final year at Berkeley.
Baccalaureate Speaker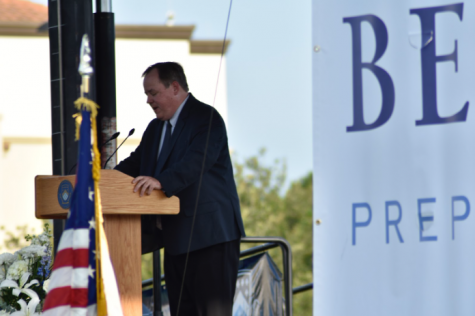 Commencement Speaker
Berkeley Aluma, Taryn Sullivan '01, presents her speech from her home in New York and gives the Class of 2020 advice for the future amidst the pandemic.
Commencement Student Speeches
Four Berkeley seniors present to the Class of 2020 sharing their thoughts, advice and dreams.
Welcome by Edward Kuperman '20
Poem by Julia Caterson '20
Class Gift by Dylan Sunjic '20
Oration by Curran Seth '20
The Fanfare also had the opportunity to interview each senior speaker to learn about their writing process, central themes and adaptations to COVID-19 circumstances.
Senior College Spread:
Check out where each member of Berkeley's graduating class is attending in the Fall.
Baccalaureate and Commencement Student Performers:
Watch members of the Class of 202 demonstrate their musical talent by performing at Berkeley's 2020 Baccalaureate and Commencement. 
Baccalaureate Gallery
https://bpsfanfare.com/11002/uncategorized/the-baccalaureate-ceremony-2020/
Commencement Photo Gallery 
https://bpsfanfare.com/11013/uncategorized/the-commencement-ceremony-2020/