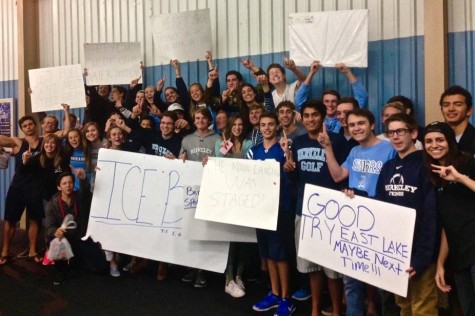 Catelin Lipham, Staff Writer

November 2, 2015
     The sound of hands banging on the Plexiglas comes from the enthusiastic group of Berkeley hockey supporters. At the Ice Bucs' October 23 game, the "Bill of Rights" theme was ever-present in their very artistic signs, which sported modified amendments such as, "No cruel or unusual puni...
Thomas Fuhrman, Staff Writer

December 6, 2013
Without a doubt, hockey is one of the toughest, most physically demanding and violent sports. Not only is the sport extremely physical, but it's also played on a difficult terrain. Ice. A hockey player must be strong, fast and tough as nails, in addition to being a skilled skater. With all these vital...