Berkeley Academy: Bringing Education to Everyone
An innovative way of reaching our area's most talented low-income students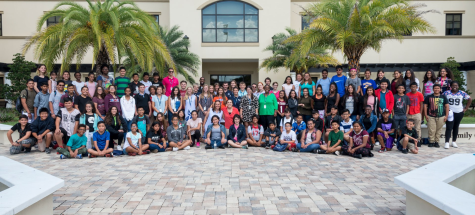 In a time of great educational inequity, it's important for Berkeley students to value their education. Because of the pervasive inequalities in the education system, Kim Graham Lawless, Director of Community Engagement and Berkeley Academy, created a program where underprivileged students can receive a world-class secondary school education based on a directive from Headmaster Joseph Seivold. The Fanfare spoke with Lawless to learn more about the Berkeley Academy.
The mission of Berkeley Academy, which was created in June 2016, is quite clear: to stop summer learning loss for highly motivated, low-income students, and to help prepare them for  college. Lawless explained that the program accepts 40 rising seventh graders each year, who stay in the program through the end of high school. As the program enters its third summer, 120 students are enrolled, which Lawless says will eventually double to 240.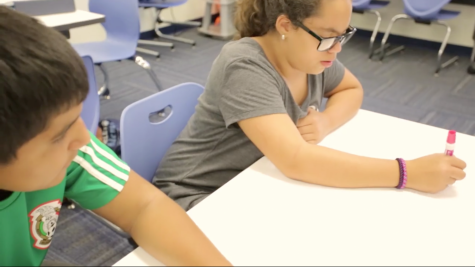 Leana Fraifer '20, shared her experience teaching at the Berkeley Academy. She said, "I taught improv and movie making. It was a really amazing experience. It's been very meaningful to me and the kids have been super sweet." Fraifer highlighted the strong interest scholars had in the courses; "They truly love learning," she said.
Berkeley Academy will experience new changes in the future. Caroline Lindsey, Assistant Director of Berkeley Academy, said, "This summer will be our first summer with three grade levels. That will change everything. From how many student teachers we need to the variety of courses we offer for enrichments. To our ability to affect even more positive change."
The Berkeley Academy also runs throughout the school year. Though it is mainly a summer program, the Berkeley Academy also provides monthly Saturday classes during the fall and spring months. During the summer, the students attend Berkeley Academy from 8:45 a.m. to 3:40 p.m Monday through Friday. They spend their mornings studying English, Science, Math and Social Studies, and their afternoons exploring various extracurricular activities.
After speaking about how Berkeley students can better connect with the scholars Lindsey said, "Students teaching their courses lets students realize that they can have similar interests, regardless of socioeconomic backgrounds. By connecting with Berkeley Academy scholars, Berkeley students learn more about themselves as well."
When asked about the future of the Academy, Lawless said, "We're always thinking about how to make it better. Every year we make changes so that we can give the best possible experience to the students."