Still No Denim, but Potential Dress Code Revisions
Girls invited to discuss the problems with Berkeley's dress code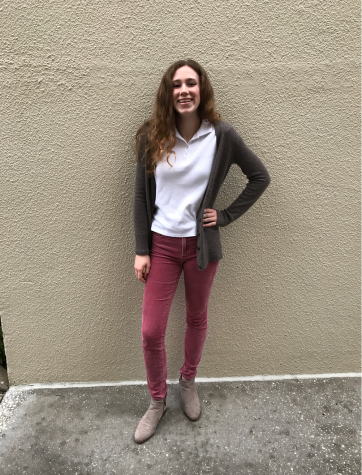 On Tuesday, Jan. 30 and Thursday, Feb. 1 the girls of Upper Division were invited to attend a lunch meeting in the Doster Study Hall to discuss controversial issues with the dress code with Assistant Director of the Upper Division Caroline Lindsey and Associate Director of the Upper Division and Co-Director of College Counseling Kemp Hoversten. The room was packed with ideas and girls who were more than happy to make their grievances known to administration. "We are not here to make the changes ourselves, but we are here to pass these ideas up the chain, and we are more than happy to listen," said Lindsey.
Proposed ideas included a new "fingertip length" rule by Sloane Daley '20 for skirts and shorts. This would mean that instead of enforcing the frustrating and difficult rule of all bottoms reaching at at least knee level on everyone, this more inclusive and body proportion based rule could be enforced instead– pleasing the girls of above average height. Daley's proposal was backed up by many, including Rachel Kline '20 and Katie Fletcher '21. Fletcher went even further as to propose a minimum inseam length regulation instead of the fingertip rule, claiming that fingertip length is more subjective than a measurable standard that can be worn by both girls and boys without any fault attributed to height or shape.
Additionally, many girls found a mid-thigh rule to be more reasonable than the current knee length standard. Once again, claims that height infringed upon the rule drove that conversation.
The discussion on tops was dominated by complaints about collared shirts and their costly nature for women. Emma Edmund '18 discussed the problems that girls have with finding collared shirts in a reasonable price range, in contrast to menswear which consists almost entirely of polos and button downs at reasonable prices. Edmund also brought up the concept of eliminating the collar rule for a more inclusive, respectable blouse as a part of the dress code. Many girls agreed that if a hand could be placed with the thumb on the collarbone with the pinky touching or on the neckline of the shirt, it was appropriate. The group rallied behind this idea that could potentially open up t-shirts, blouses and sweaters to the Monday through Thursday dress code.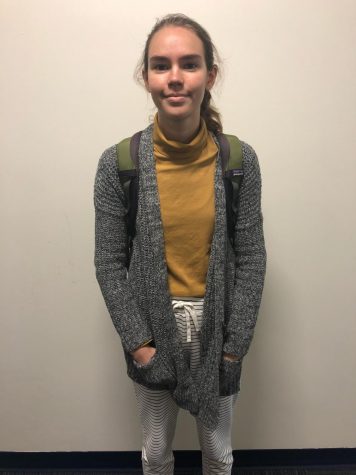 A few specific items of clothing were mentioned during the conversation as well, including quarter zips, which students would like to count as its own collared shirt.
Joggers were mentioned with the complaint of the double standard that there seems to be in girls wearing them versus boys wearing them. Resembling sweatpants, girls complained that the dress coding for joggers was inconsistently divided between genders. Opening up the dress code to leggings and sweatpants was a solution to a problem like this that would also increase student comfort during school hours.
How did administration take all of this? They responded with many questions and concerns about the enforcement of these changes, but they also listened with attentiveness to the opinions of the student body. From the beginning of the meeting, Hoversten and Lindsey made it clear that Berkeley will never allow denim. Hoversten also mentioned the professional standard that the dress code subconsciously holds all of the student body to during the day. She said that with the introduction of sweatpants and leggings, Berkeley's professional image would be damaged not just by our appearance, but by the influence of casualwear in our place of education.
About the Contributors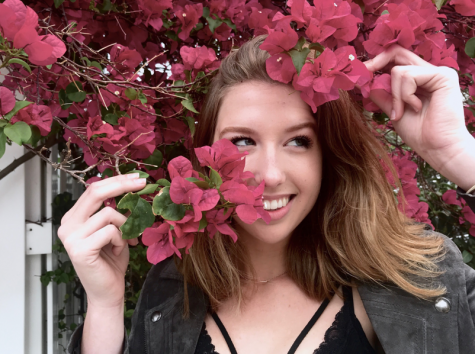 Tess Fuller, Business Branch Manager
Tess is a senior who has been writing for the Fanfare since her freshman year. She's a dedicated journalist, a creative storyteller, and a positive teammate....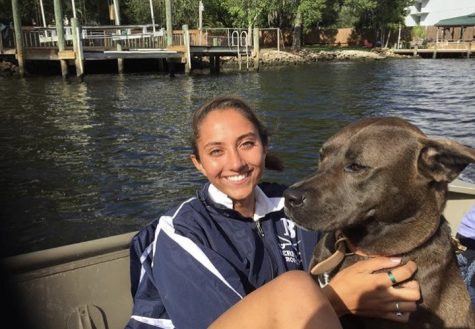 Nina Pastore, Photography Editor
Nina Pastore, the Fanfare's Head Editor of Photography, has been a Berkeley student since 2007. When away from her camera, Nina can be found practicing...