China, and France, and Peru, Oh My! A Look at This Year's International Trips
Saint Augustine of Hippo once said, "The world is a book and those who do not travel read only one page."
There's really no better way to put it. Traveling the world is a must for students who want to broaden their horizons, experience other cultures, and enrich their cultural knowledge; it's also a lot of fun. Berkeley offers international trips every year to let students experience the diverse cultures of countries outside of the United States.
This year, Berkeley is giving students the chance to travel to six different countries: Spain, France, China, Peru, Ghana and Costa Rica. The trips to France, Spain and China are exchange programs. For two weeks, students will have the opportunity to travel to France to ski in the Pyrenees Mountains and visit the lovely cities of Paris and Perpignan. Students can also explore China and experience the day-to-day life of a Chinese student, in addition to visiting the tourist sites of Beijing such as the Great Wall of China and the Forbidden City. The third exchange trip, to Spain, will not only allow students to enjoy the beautiful sights of Barcelona but will also let them experience the daily lives of Spanish students. Students from the reciprocating countries will also visit the United States and stay with Berkeley students. Berkeley also offers a community service trip to Peru over spring break, where students will tour Lima and Machu Picchu and then head to Cusco (in the Andes mountains) to work in a village.
Over the summer, Berkeley will also send students on community service trips to Ghana and Costa Rica. Students who travel to Ghana will work in the Buruli Ulcer clinic in the city of Agogo and will also visit historic slave castles and a rainforest. In Costa Rica, students will live with families while helping them become more self-sufficient and will spend the last few days of their trip touring the sites of Costa Rica, zip-lining through the rain forest and visiting the Arenal Volcano.
Regardless of what trip they participate in or what country they visit, students have plenty to gain from international trips. The trips offered by Berkeley enable students to have a taste of what life is like in another country, help students find joy in serving others and give students experiences that they'll remember for the rest of their lives.
Sophomore Kennedy Cooper, who travelled internationally with Berkeley last year, said "the trip was the best experience of my life." During spring break, Cooper flew to New Zealand and Australia. She can still recount every memory and adventure she had on her trip: the sailboat ride around Auckland harbor, snorkeling on the Great Barrier Reef, holding koalas and wallabies at the Australian Zoo, riding a jet boat in Queenstown and sampling the huge variety of ethnic food native to Australia and New Zealand. Cooper said that the best thing about her trip last year was "facing my fears, because there were some things on the trip I would never have tried by myself."
And that's exactly what international trips have to offer—a unique experience in another country and an opportunity to try new things, like food unheard of in America and wild adventures through the rainforest on a zip line. Not only do international trips give students a chance to move outside of their comfort zone, but some of the trips (like the community service trips to Ghana, Peru and Costa Rica) also let students discover their passion for service.
From giving students the opportunity to help others to expanding student horizons, Berkeley's international trips offer everything. If you're planning to go on an international trip to Spain, France, China, Peru, Ghana or Costa Rica, contact Dr. Morris today to learn more about your trip. Happy traveling!
About the Writer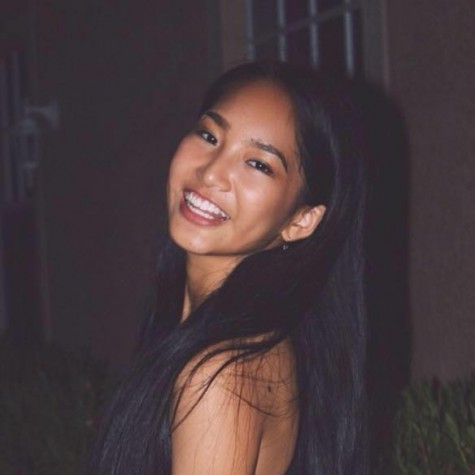 Jennifer Luo, Co-Editor-in-Chief
Jennifer is a senior at Berkeley and has served on Fanfare as a staff writer, a news section editor, the social media editor, and now the co-editor-in-chief....