How to Follow the Dress Code
It's that time again- the beginning of a new school year. Brand new pencils and notebooks fill up backpacks. Students still have fresh faces, lacking those under-eye bags, for now. New shoes squeak against the tile floors of classrooms. Most importantly, though, students sport their new back-to-school fashions. Although the Berkeley dress code limits some choice of clothing, the possibilities of outfit combinations are still endless. Girls and boys both have the ability to look sharp every day, while staying Berkeley-appropriate.
The best way to begin creating a wardrobe is to start with the basics. Staple shirts and bottoms are important- white, navy, black and khaki are essential colors for every student's wardrobe. Then, add fun pieces such as bright shorts or skirts to spice up the day-to-day outfit. Patterned pants are popular in all of the high fashion magazines for women, and they pair very nicely with simple shirts and shoes. Also, a trend for this year is "cuffing" pairs of pants. Simply roll up the bottoms of your pants a few times and it creates a totally different look. Maxi skirts and shirtdresses are great items to have for those days when you don't have time to put together a whole ensemble.
Everybody knows that girls love shoes. Flats, loafers, sandals, and sneakers all are a part of a typical woman's collection. When it comes to dressing for school, shoes can really add a "wow factor" to an ensemble. Bright flats can be the last piece needed to make an outfit really stand out, and loafers add a preppy vibe to any outfit pairing. While boys' shoes typically aren't bright or fun, Sperry's are a trendy compliment to any wardrobe and they go with almost everything.
Accessories are very important to a wardrobe as well. While it might be impractical for girls to buy numerous vibrantly colored shirts and shorts, buying bright accessories isn't. Neon belts, shoes, scarves and necklaces are great purchases and can be worn during every season, especially in Florida. "Accessorizing" for boys is a little more complicated, but the best way for boys to jazz up their wardrobe is to invest in a few pairs of bright or patterned shorts and also a few brighter belts, like the ones from Vineyard Vines.
Dressing for school may seem like a hassle, and you might think you don't have many options. My best advice? Don't stress- keep it simple as much as possible. Plain colors are good; just dress them up with some brighter colors here and there. There are so many ways to make different outfit combinations, so don't let the dress code inhibit you from expressing your sense of style!
Leave a Comment
About the Writer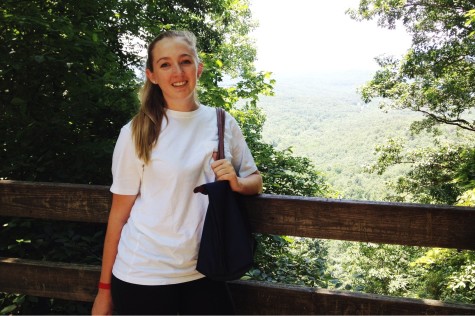 Elizabeth Pearce, Production Editor
Elizabeth, who previously served as a News editor, is currently serving as the Production Editor. She is excited to embark on her journey of senior year...