All Summer Sixteen
This year's summer music in review.
Kevin Kim, Social Media Editor
September 19, 2016
Hang on for a minute...we're trying to find some more stories you might like.
Earlier this year, Canadian rapper Drake claimed that this summer would be his. While the 29 year old artist has definitely been in the spotlight coming off of his number-one album, "Views," Drake was not the only one who had a hot summer.  Here's a quick run-down on everything that happened this Summer Sixteen.
The XXL Freshmen Class of 2011 seemed almost impossible to beat.  The cyphers produced by the hip hop magazine featured the likes of Kendrick Lamar, Mac Miller, Meek Mill, and other big names in the industry.  So, when the Freshmen Class of 2012 was revealed, a lot of people were disappointed with the lack of real talent.  With each successive year, the legendary Class of 2011 became more and more invincible.
Fast forward to 2016, where the XXL Freshmen Class of 2016 featured a large class of whom many have dubbed "Soundcloud Rappers."  This new wave of rappers includes Desiigner (panda, panda, panda), 21 Savage, Lil Yachty, Lil Uzi Vert, Kodak Black, and Lil Dicky just to name a few.  These artists have recently found fame through their own signature styles:  Desiigner with his "New English," Lil Yachty with his nursery rhyme beats, and Lil Uzi Vert with his "SpongeBob beats."  With this benchmark class, a new era of rap seems to be forming around the idea that anyone with a Soundcloud and a $20 beat can make it big.  Whether you like them or not, these new artists will soon be the face of hip hop for this generation.  Thankfully, though, we'll always have legends like Kendrick Lamar to crawl back to.
This summer saw a variety of tracks ranging from straight trap to more nuanced and soulful tunes.  Desiigner, still riding on the success of his single, "Panda," opened the summer with his highly anticipated mixtape, "New English."  Filled with many interludes and simply repetitive songs, the project has some hidden gems, including "Da Day" and "Caliber," both of which were played on repeat for the most of July. Desiigner's peer, Future, also released his project with right-hand man, DJ Esco, titled "Project E.T."  The mixtape was well received and had a few features, including Swae Lee and Slim Jimmy of Rae Sremmurd, who just released its party-pleaser, "SremmLife 2."  Other notable releases include Schoolboy Q's fourth album, "Blank Face LP," 21 Savage's "Savage Mode," and a fresh-from-the-feds Gucci Mane's "Everybody Looking."  Most of the projects of the summer lived up to the hype, especially the illusive "Blonde" by Frank Ocean.
Did we miss anything? Gives us your take on this Summer Sixteen in the comments below!

About the Writer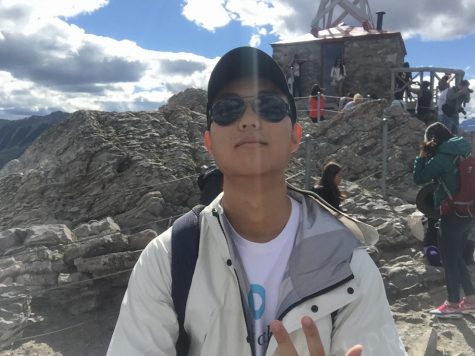 Kevin Kim, Social Media Editor
Kevin is a senior who started attending Berkeley during his sophomore year.  He's the Senior Class President, Biology Tutor Coordinator, member of the...