In Case You Missed It: The Olympics
A full rundown of all of the Olympic sports-- and the one big scandal.
September 18, 2016
This video by USA Swimming shows the U.S. Olympic Swim Team participating in their version of "Carpool Karaoke."
Major Moments at the Olympic Games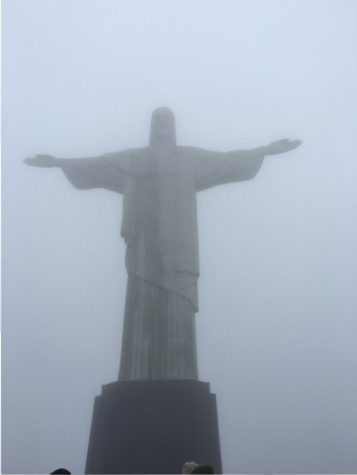 Once every four years, countries around the world come together to participate in the ultimate sporting competition:  the Olympics. Whether a country sends one athlete or 500, each person vies to win the crown jewel of competitive athletics: an Olympic gold medal. This year, the Olympic Games were held in Rio de Janeiro, Brazil, and despite fears about the high crime rates and political turmoil, the Olympic Games were mostly a success. If you did not catch every event, there's no need to worry. The Fanfare has compiled the results from the NBC for both the United States and the rest of the world from the two weeks of heated competition.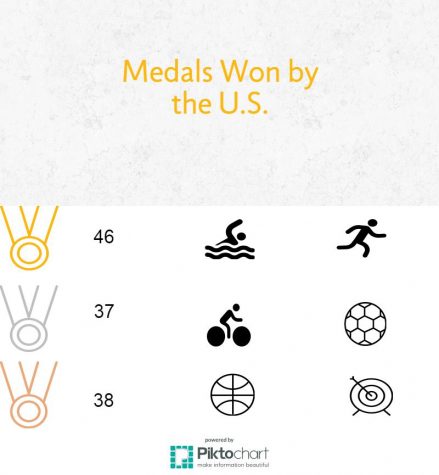 Archery
This year, South Korea was the top country in archery with five medals. Team USA was also successful, garnering two medals. The object of the sport:  to hit a bull's eye from 70 meters away. South Korea has dominated archery since the sport's Olympic debut in 1900. That year, South Korea took every medal, according to the Rio Olympics site.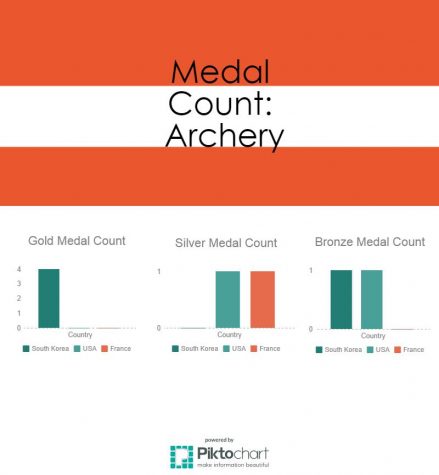 Badminton
Badminton wasn't successful for the Team USA — no medals were won in this sport. China, Malaysia and Japan won medals from this sport.
Basketball
To no one's surprise, Team USA won gold in both the men's and women's teams. With professional players like Carmelo Anthony and Kevin Durant, the wins show that Team USA has what it takes to be champions in basketball for years to come. Before hopping on the plane, the men's basketball team enjoyed a singalong to Vanessa Carlton's "A Thousand Miles."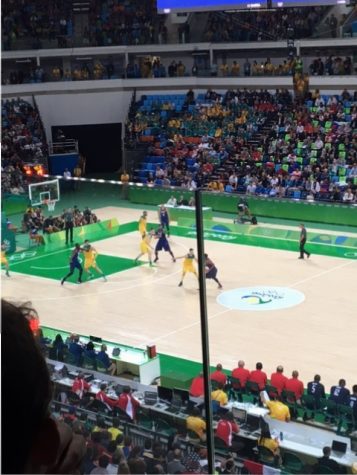 Beach Volleyball
Beach Volleyball was disappointing this year for Team USA. Unfortunately, Kerri Walsh Jennings and April Ross lost their spot to compete for Olympic gold. On the bright side, they were able to defeat Brazil to win bronze. In men's volleyball, Brazil won gold on their home turf.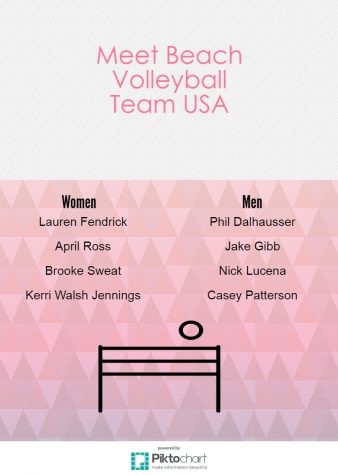 Boxing
Uzbekistan showed they don't mess around, earning three gold medals and seven overall. Team USA earned a gold, silver, and bronze medal. Claressa Shields won America's only gold medal in the Women's Middle 75 kg category. She became the first American boxer to win back-to-back golds.
Canoe Slalom
Canoe Slalom isn't as highly watched as Track and Field or Swimming, so don't feel too guilty if you missed it. Unfortunately, Team USA failed to win any medals. Great Britain and Slovakia each won a gold and silver, and France won a gold and bronze. Canoe slalom also includes single kayaking (if you were flipping channels and noticed white-water rapids on NBC, it was probably this sport).
Canoe Sprint
The Canoe Sprint (which also includes kayaking) failed to produce medals for Team USA, but Germany managed to snag seven medals, four of them gold.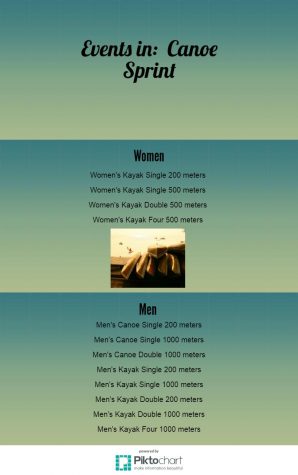 Cycling — BMX
A relatively new sport, BMX Cycling made its debut in the 2008 Beijing Olympics. It involves riding on a dirt track with lots of obstacles and jumps (much like a bicycle version of motocross). According to the Team USA website, Connor Fields won a gold medal for the U.S., coming a long way from his 7th place finish in London.
Cycling — Mountain Bike
Team USA didn't medal in this event, but Switzerland came out with the gold on the men's side and Sweden won on the women's side.
Cycling — Road
Kristin Armstrong earned Team USA one gold medal, just one day before her 43rd birthday.
Cycling — Track
Track Cycling differs from other cycling races because it takes place on a track with specially built track bicycles. Team USA won two silvers, which pales in comparison to Great Britain's six golds, four silvers and one bronze.
Diving
Rio's diving pool made the news for turning green, which was due to a contractor pouring hydrogen peroxide in the pool, as reported by Time Magazine. Although it was proclaimed safe for divers, Rio officials worked hard to restore the pool to its normal blue. China dominated the sport, winning seven gold medals. Tom Daley, Great Britain's 22-year-old diving prodigy, earned a bronze in the 10-meter platform.  Team USA's David Boudia won the silver in the same event.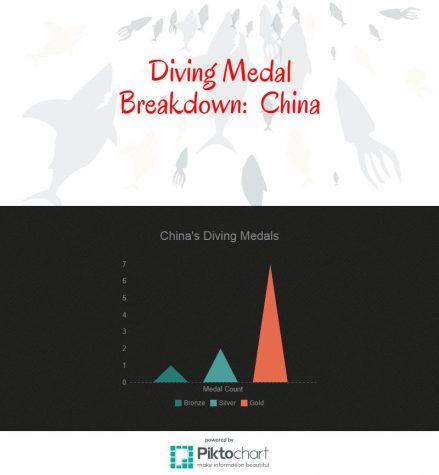 Equestrian
Team USA did not win any gold medals in the individual competition. Kent Farrington, McLain Ward, Beezie Madden and Lucy Davis won Team USA's only gold in Team Jumping.
Fencing
Swords are a recipe for disaster — unless you're Team Russia, who won seven medals in the sport. Team USA won four, though none of them were gold. Ibtihaj Muhammad made history by becoming the first member of Team USA to compete in a hijab at the Olympics. She is also a five-time Senior World team medalist.
Field Hockey
Argentina won a gold medal in Field Hockey in the men's events and a gold for Great Britain in the women's events. Helen and Kate Richardson-Walsh of Great Britain became the first openly gay married couple to win gold, according to NBC.
Golf
Golf was reinstated as an Olympic sport this year, after 112 years off the Olympic roster, according to the Rio 2016 website. Matt Kuchar won bronze for the United States, after winning seven times on the PGA Tour.
Gymnastics
Everyone who watched Team USA's gymnastic routines in Rio remembers Simone Biles' seemingly effortless routines.  She won four golds in Women's Vault, Women's Team All-Around, Women's Floor Exercise, and Women's Individual All-Around. Aly Raisman and Laurie Hernandez were also key members of the gymnastics team. On the men's side, Danell Leyva of the United States won two silvers. Simone Biles was chosen as the closing ceremonies flag-bearer for Team USA.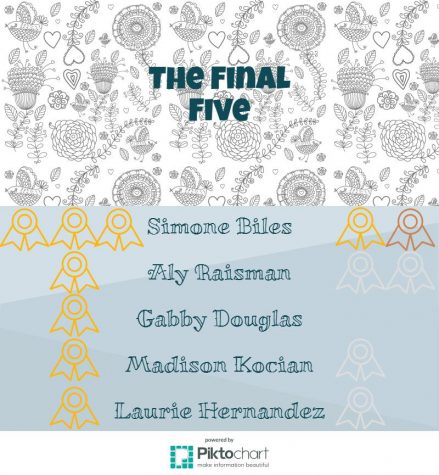 Handball
Denmark and Russia stole the gold in handball. Handball is a game in which two teams of seven players pass a ball with their hands in an attempt to make it into the goal.
Judo
Kayla Harrison of Team USA won back-to-back Olympic gold medals, and stood as a testament to the fact that anyone can overcome sexual abuse, much like she did. Japan also did well, winning 12 medals.
Marathon Swimming
Marathon Swimming resulted in a fifth place finish for both men and women on Team USA. The open water swim had people concerned with Rio's water quality, but otherwise, events went by smoothly.
Modern Pentathlon
Although Team USA didn't medal, Chloe Esposito of Australia set an Olympic Record and won gold on the women's side with a score of 1372. Aleksander Lesun of Russia also won gold and set an Olympic record on the men's side with a score of 1479, as reported by NBC.
Rhythmic Gymnastics
Team USA also failed to medal here, with Russia taking the lead with two gold medals and a bronze.
Rowing
The women's eight won Team USA's only gold, and Gevvie Stone won silver in Women's Single Sculls. Great Britain won three golds, and Germany and New Zealand tied for two golds.
Rugby Sevens
Rugby Sevens is a game of rugby with seven players and seven-minute halves, rather than fifteen players and 40-minute halves. Fiji won gold in the men's events, and Australia won gold in the women's events.
Sailing
The only medal the United States managed to get in sailing was a bronze medal. Great Britain and the Netherlands each claimed two gold medals. Evi Van Acker is a Belgian sailor who made the news for being the first sailor to get sick sailing in Rio's polluted Guanabara Bay.
Shooting
The first gold medal Team USA won at the Olympics was won by Ginny Thrasher, a 19-year-old West Virginia student. Team USA also won two bronzes in this event.
Soccer
After winning the World Cup, the Women's US soccer team suffered a shocking loss to Sweden, knocking Team USA out of contention for the gold. Germany later beat Sweden to win gold. In the men's events, Brazil won gold.
Swimming
Team USA won more gold medals in this sport than any other. With the world's most successful Olympian, Michael Phelps (who also was Team USA's flag-bearer in the Opening Ceremonies), and World Record holder Katie Ledecky, the team couldn't be stopped. Simone Manuel became the first African-American female to win gold in an individual swimming event. But Ryan Lochte, Jimmy Feigen, Jack Conger and Gunnar Bentz soured the team by vandalizing a gas station and trying to cover it up by calling it a robbery. The video above shows the swimmers of Team USA participating in carpool karaoke.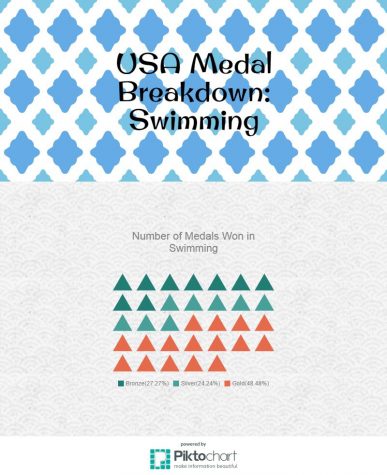 Synchronized Swimming
Team USA didn't win any medals here, but Russia took home two gold medals.
Table Tennis
In a sport China dominates, the Chinese athletes did not disappoint, bringing home four golds and two silvers. Japan and Germany brought home a total of five medals, but none of them were gold.
Taekwondo
The United States only won a single medal in taekwondo, that being a bronze medal. Jackie Galloway brought that medal home in the women's over 67 kg category. South Korea and China both brought home two gold medals.
Tennis
In tennis, Team USA won multiple medals. Jack Sock and Bethanie Mattek-Sands won gold in Mixed Doubles. Serena and Venus Williams were knocked out of contention for a medal, to the surprise of tennis fans everywhere. Andy Murray won Great Britain's only Tennis gold medal in Men's Singles shortly after winning Wimbledon.
Track and Field
The United States dominated this event, winning 13 gold, 10 silver and nine bronze medals. Notable athletes included Ashton Eaton, who retained his title of Decathlon champion, and Allyson Felix, who was a part of both the winning 4×100 meters and 4×400 meters winning relay team. Usain Bolt, termed the fastest man alive, won the much coveted triple-triple, where he won the Men's 100-meters, 200-meters and 4×100 relay for the third time in a row.
Trampoline
Team USA didn't win any medals here, but Rosie MacLennan won gold for Canada and Uladzislau Hancharou won gold for Belarus.
Triathlon
Gwen Jorgensen brought back gold for Team USA in the women's triathlon. The men, however, weren't so lucky, with Great Britain and South Africa taking the top three spots.
Volleyball
The United States won bronze in both the men and women's events. Brazil and China took gold for the men and women's side, respectively.
Water Polo
Much like the triathlon, the women were able to win gold for Team USA, while the men were knocked off of the podium. Gold went to Serbia.
Weightlifting
In Weightlifting, Team USA won a single bronze medal. China dominated the sport with five gold medals and two silvers.
Wrestling
The United States won two golds and one bronze in this sport. Kyle Snyder won gold in the men's freestyle 97 kg, becoming the youngest American wrestling champion.
This year, Team USA came out on top again, winning more medals than any other country by a huge margin.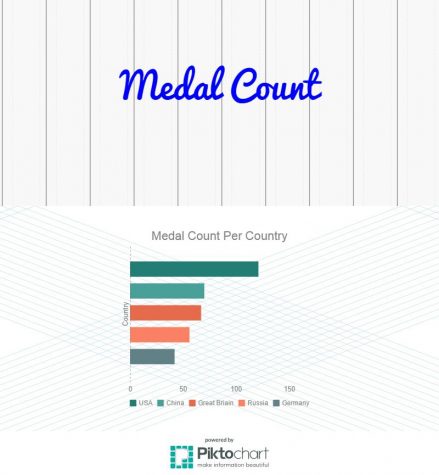 Want to hear more about a specific sport or event during the Olympics? Comment below!
This video from ABC News shows footage of the incident and reactions by top officials.
Ryan Lochte: From Olympic Champion to Olympic Disgrace
He dyed his hair a platinum blonde with pale blue highlights for the Olympic Games.  We all tuned in to watch Lochte, and we were just as excited about Rio as he was for one reason:  to compete with Michael Phelps.  The 12-time Olympic medalist had done it before in the 2012 London Olympic Games, when Lochte beat Phelps in the 400-meter individual medley. Swimmers around the world were anxious to see if Lochte would beat Phelps in the 200-meter individual medley this time around.
He didn't.
He didn't even win a medal.  But he did win gold in the 4×200 meter freestyle relay.  He even said he would see Phelps, who has now retired, in the 2020 Tokyo Olympics.  
But he may not be allowed to go. News leaked that Lochte and his buddies were robbed at gunpoint.  His original story seemed improbable and painted Lochte as a hero – he refused to get down on the ground while the rest of his friends did, but the robbers only took his money and wallet.  Somehow, the robbers left him with his credentials and phone.
The video above shows footage of the incident.
And then Lochte got on a plane back to America.  But his friends were held behind by Brazilian officials who were investigating the event.  In the end, it turns out the entire story was a lie.  Contrary to Lochte's story, security footage shows Lochte and his friends busting open the door to a gas station bathroom, presumably drunk, urinating in plants, breaking a sign and then attempting to leave.  When some security guards pulled a gun on the swimmers, one of them got out in an attempt to try to pay off the damage.  Sydney Corey, '17, echoes the sentiments expressed by many:  "I think he [Lochte] is arrogant and it's so rude and disrespectful to vandalize– especially in another country that's hosting you."

Loading ...
The incident has forced one of the swimmers, Jimmy Feigen, to donate $11,000 to charity.  Other Olympic athletes have been booed while competing as a result of the incident.  In a country already chastised for its high crime rates from U.S. news channels such as CNN, the Lochte scandal has fabricated a story about crime when a crime was never committed.
The International Olympic Committee has set up a disciplinary commission to investigate the actions of the American swimmers.  This commission will determine if the swimmers will face punishment.  Lochte faces a 10-month suspension from USA Swimming, and he could lose up to $100,000, according to ABC.  Alexa Fannon, '18, said,  "I think that one mistake is gonna ruin his public image forever."
Team USA has taken a blow for this incident, and America's public image has also been altered due to the irresponsibility of these four young men, led by Lochte.  Ryan Lochte, once the only one capable of taking down the world's greatest swimmer, will now go down in history books as the man who lied to authorities and vandalized a gas station.