13 Years After Finding Nemo, the Search for Dory Begins
The sequel to the critically-acclaimed Pixar animation Finding Nemo lives up to the hype.
August 31, 2016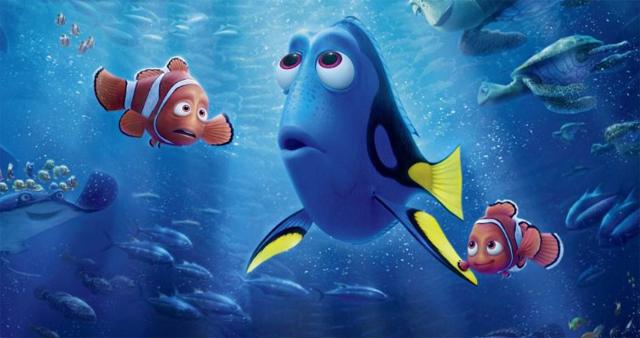 The year 2003 was the year my life changed. A lot of things happened that year. Bush took Iraq and Saddam Hussein, the Czech Republic joined the European Union, my cousin was born. More importantly, I learned the riveting tale of a young child taken from home and his father's journey to find him. Four-year-old Jen was drawn to the vibrant colors of the animations, the happy characters, and the story of unending paternal affection. Legs splayed across the carpet of my living room and head propped up on two elbows, the bright blue reflection of the ocean cast in Pixar animation dominated my living room for months.
It's safe to say that most millennials underwent the same experience watching Finding Nemo. It's a quintessential classic – part of the Pixar series that included Toy Story, The Incredibles and Cars.
When the release date for Finding Dory was announced, I was over the moon. June 17, 2016. Thirteen years of waiting realized in the confines of a dark AMC movie theater. I wasn't the only one who was this excited. Finding Dory set multiple records, including the biggest animated opening of all time in North America.
Did the movie live up to (admittedly) immense expectations? Absolutely. In the span of 97 minutes I, now a 17-year-old, avidly followed the story of a fish tragically afflicted with short-term memory loss and her subsequent journey to find her parents. Pixar's beautifully drawn animations didn't disappoint. I found myself again with the sense of family that the Finding Nemo series has always carried with it. Finding Dory was exactly the emotional rollercoaster it promised to be.
Did they ever find Dory? It's up to you to find out. And you should.