Berkeley Ninth Graders Make a Difference at RCMA
On  "Flip Day"—which this year fell on last Tuesday, January 19—eighth grade students skip their morning classes and  visit Upper Division to discover what it might be like to be a high school student.  What do the ninth graders do when the eighth graders take their spot in Upper Division?  This year, the Class of 2019 partnered with Redlands Christian Migrant Association (RCMA) in order to  help the kindergarten through – fifth graders with schoolwork.
As the ninth graders piled off the bus, they were directed to RCMA's cafeteria  and waited to find out the class to which they would be assigned.  Each of the RCMA classes sent a student representative holding a sign with their teacher's name on it. The principal of the school called out the name on the sign and a group of ninth graders followed  the class representative to their classroom.  The teachers then introduced themselves and  their classes to the group of Berkeley students.  Each Berkeley student was assigned to approximately two students at RCMA. Once everyone had been partnered, the teacher gave the groups five minutes to get to know each other better. After the five minutes were up, the teacher got straight to work assigning activities with which the ninth graders would help their RCMA partners. According to Rachel Macmillan '19 who volunteered in a fourth grade class, "it was an eye-opening experience. It was great to be able to have a chance to do something like this."  After the groups were finished with the activities,  cookies were handed out and the small groups were allowed free time to talk and enjoy each other's company. After spending an hour at RCMA, the Berkeley students boarded the bus to return to school. The Berkeley students enjoyed their time at RCMA and this fun opportunity to "make a positive difference."
Leave a Comment
About the Contributor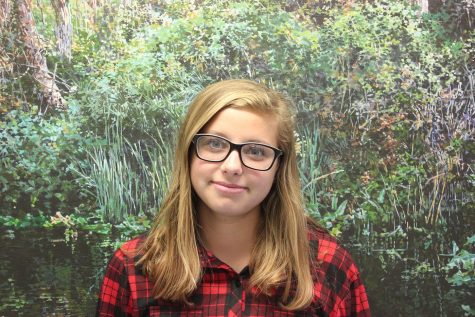 Catelin Lipham, Staff Writer
Catelin Lipham is a sophomore who has been at Berkeley since sixth grade. She enjoys getting lost in a good book and aspires to be an author. She is also...