Berkeley Hosts Special Olympics Basketball Meet
     Beaming with branded smiles and pacing in anticipation, the Special Olympics athletes made for an electrifying day by bringing excitement and enthusiasm to the courts of the Straz Family Field House on Sunday morning. This week's competition consisted of teams from all over Polk and Hillsborough County including those from Armwood, Pepin Academies and Plant City. The Special Olympics organization is the largest group for intellectually disabled athletes, with 4.4 million contestants in over 170 countries around the world. The goal of the Special Olympics is to "[help] people with intellectual disabilities discover new strengths and abilities, skills and success," and to "inspire people in their communities and elsewhere to open their hearts to a wider world of human talents and potential." Florida's chapter of the Special Olympics contains more than 26,000 athletes, and Berkeley's meet hosted the largest group in over five years, making it a very special occasion. Competition was fierce with very close games, including some matches won by a mere two points. One highlight was when a blind athlete in the 'skills' group threw a basketball and, with the aid of his coach, scored  by knocking his cane onto the basketball hoop!
     However, the Special Olympics athletes did more than just display their athleticism. Their determination, exemplary sportsmanship and remarkable work ethic shined through as they played. Acts of kindness were prevalent throughout the day, from athletes  going out of their way to ensure that someone was okay if they got hit by a ball to clapping for opponents preparing to shoot; this support helped liven the mood and made each competition worthwhile. They also helped reinforce the idea of community among Special Olympics athletes, and serve as examples for how all competitions and opponents should be treated, be it Special Olympics or not.
     At the end of the day, ribbons were given to the top eight teams and athletes, and, recognition was given to the coaches for their hard work in helping the meet run smoothly. Overall, it was a great meet and the Special Olympics of Florida organization look forward to being hosted by Berkeley Prep again in the future.
About the Contributor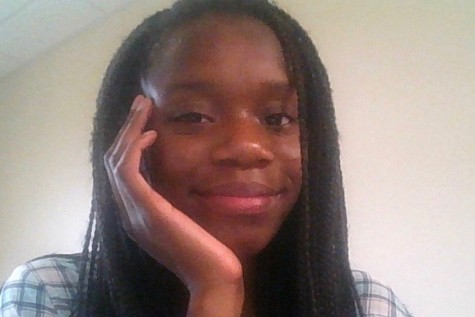 Chloe Davis, Staff Writer
Chloe is currently a freshman.  You can find her buried in a pile of textbooks, race walking to and from demanding honors classes, tearing up the track,...