Volleyball Team Celebrates at Senior Night
     On Thursday, October 9, the volleyball team celebrated senior night with a moving ceremony and exciting game against the Shorecrest Chargers. The night was kicked off by a touching presentation about the team's three seniors: number 5, Dallas Adams, number 6, Morgan Reyes and number 7, Madison Jenkins (or, as the team belovedly calls them, 5,6,7). Coach John Coup talked about his three captains individually and the spirit they have each brought to the team over the past four years.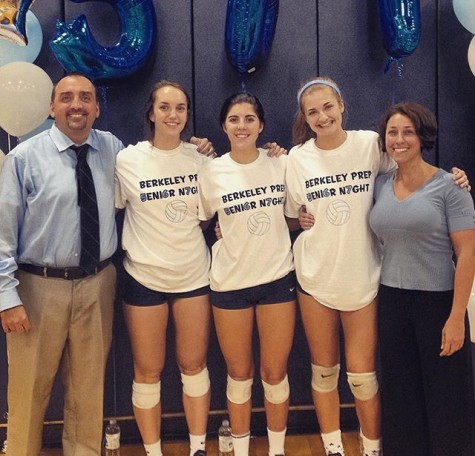 Then the closely contested match began. The first set had a lot of back and forth play but due to some great performances from our Bucs, the girls were able to win it 25-22. Riding the momentum from that win, our team took the next set handily, with a 25-14 win. Spirits were high going into the potential winning set, but Shorecrest was not ready to give up. With back and forth play similar to the first set, the game was very close, with its culmination at a 22-22 tie. But then our Bucs put forth a dominant effort to go on and win the set 25-22. Notable play from the game came from Jenkins, with 13 kills and 10 digs, Reyes, with 14 digs, and sophomore Jenna Hampton who recorded 14 kills. Congratulations to the team on the great win and to the seniors for four great years of volleyball. We wish the team luck as they host districts on Tuesday, October 20—go Bucs!
About the Contributors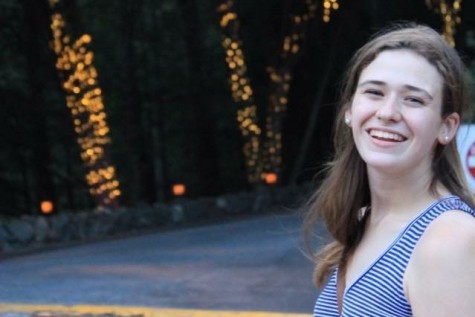 Katie Freedy, Staff Writer
Katie Freedy is a senior, a previous Sports Editor, and currently a staff writer. If you need to find her you can find her running around campus (possibly...