New Faculty Profile: Jonathan Olson
Dr. Jonathan Olson is a religion teacher with a bachelor's degree in Theology from Evangel University, a master's degree in Religious Studies from Missouri State University, and a doctoral degree in American Religious History from Florida State University. He recently taught in the Religion Department at FSU.
Q: Why did you decide to come to Berkeley Prep and work here?
A: I was looking for a smaller academic environment where I could really get to know my students.  I had heard about Berkeley from alumni attending FSU and their praise for the school piqued my interest.  It turns out, everything they said was true.
Q: What are you most looking forward to at Berkeley Prep?
A: Short term, I am most looking forward to meeting my students and advisees in the first week of school.  Long term, I am excited about the prospect of building relationships and growing as a teacher and mentor.
Q: When and why did you decide to become a teacher?
A: I remember guest lecturing in a class at Missouri State for the first time, and although I was nervous, the experience left me with a sense of fulfillment I had never before felt. I knew from then on, I would spend my career in the classroom.  Thus far, I have no regrets.
Q: Why do you like to teach?
A: I teach for those "ah-ha" moments when I can see on a student's face that their perspective on the world has changed.  For me, there is no greater thrill (well except being a father of course).
Q: If you had one word to describe yourself, what would it be and why?
A: Good question. I would say "approachable." I am very friendly, so please say hi.
Q: What's the most memorable classroom experience you've had?
A: My first semester teaching at Missouri State, a student threw up all over her exam. Personally, I didn't think the test was that bad.
Q: Where have you lived in the past?
A: I was born in northern Indiana, moved to Springfield, Missouri, and then onto Tallahassee.  I also lived for a summer in Jerusalem.
Q: What's the best advice you would give to a high school student?
A: Avoid getting caught up in fads; be your own person. Regardless of what you wear or how you do your hair, your kids will make fun of you some day.
Q: What's your favorite movie?
A: I'll go with a classic here: Citizen Kane. It remains for me one of the greatest character studies of all time. If you've never seen it, put it on your Netflix queue right now!
About the Contributors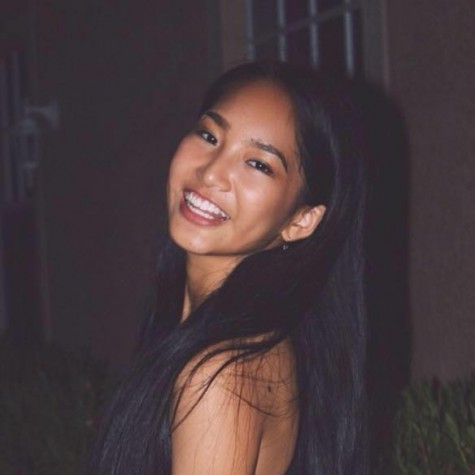 Jennifer Luo, Co-Editor-in-Chief
Jennifer is a senior at Berkeley and has served on Fanfare as a staff writer, a news section editor, the social media editor, and now the co-editor-in-chief....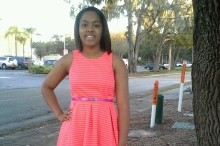 Janae Noah, Photo Editor
Janae is currently a Junior. She serves as media editor and sports photographer. In addition to Fanfare, she serves as secretary of Latin Club. In the...