New Faculty Profile: Thomas Hurst
Thomas Hurst is a mathematics teacher who has joined the Berkeley community this year. He has a bachelor's degree in Marketing and Management from Florida State University, a bachelor's degree in Secondary Mathematics from Kennesaw State University, and a master's degree in Education with a Technology Endorsement from Georgetown University. He comes to us from Sickles High School in Tampa and is an avid Noles fan.
Q: How do you like Berkeley so far?
A: There is no doubt that Berkeley's campus is second to none.  What I find remarkable is the amount of land the school has and how Berkeley has managed to improve the campus during a rather challenging economic time.  It goes to show the strength and commitment of the Berkeley community.
I would like to take this opportunity to thank David Ide and the math department for all their help getting me ready for the start of school.  I am looking forward to working with this great group of teachers and hope that I can make a positive contribution.
I would also like to give a special thanks to Sandrine Guez who has taken time to help guide and mentor me as I get acclimated to Berkeley.
Q: Why do you like to teach?
A: For me there is no better accomplishment after a day's work than making a positive impact on other people.  The fact that I get to work with students that will positively impact our future is the best job I can imagine.
Q: If you had one word to describe yourself, what would it be and why?
A: Blessed. When you look at the world around us and see all of the pain, suffering, and unhappiness I can only describe myself as feeling blessed to have a wonderful family and fulfilling work.
Q: Where have you lived in the past?
A: I call it Gulf Breeze (a small town between Pensacola and Pensacola Beach). [It's] my hometown as I lived there from the age of 14 to 25. I lived in Atlanta, Georgia for five years and then Lexington, Kentucky for ten years.  Prior to moving here I had never stepped foot in Tampa so I was a bit nervous about the move.
To be honest, I couldn't be happier with what Tampa has to offer and am glad we made the move. What can be said other than we live in a vacation paradise? The challenge for me has been to not take all the amazing things to do around here for granted.  People save money for a year or more to take a trip to visit Florida and do things we can do any weekend of the year.  My goal is to take advantage of that opportunity as much as possible.
Q: What's the best part of your day?
A: I enjoy the mornings before school because the weather is beautiful, the campus is relatively quiet, and I have the opportunity to grab a coffee in the Café and make my plans for the day.
Q: What's the best advice you would give to a high school student?
A: Use your time at school wisely so you can enjoy your afternoons.  Use some of this time to exercise so you can get a good night's rest.
Q: What's your favorite book?
A: Tough question. I tend to read a wide range of books to keep myself from burning out on a specific genre.  One book that does come to mind is Ken Follett's "The Pillars of the Earth."  It is very well written and I enjoyed learning about what life must have been like back in the 12th century when many of the great cathedrals and castles on England were being built. A second book that really stayed with me is the "DaVinci Code" as it had so many interesting facts twisted into its fast paced plot.
Q: What's your favorite movie?
A: Will Smith in Hitch has to be high on my list of favorite movies, but one that always leaves me laughing is My Cousin Vinny as Joe Pesci does a great job.
Q: Is there anyone in your life who you look up to?
A: If I had to point to a single person that I look up to it would have to be my wife, Jennifer.  First, anyone who can put up with me on a daily basis deserves accolades.  Second, and more importantly is the way she has accomplished so much since we met.  She has given me three incredible children, manages a successful career, makes our house a home, and still finds time to be an incredible mother and wife.  When you are young and dating it is difficult to imagine what things will be like 10, 15, 20 years down the road.  I got really lucky.
About the Contributors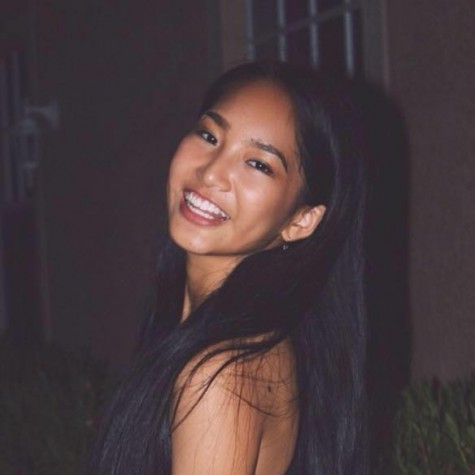 Jennifer Luo, Co-Editor-in-Chief
Jennifer is a senior at Berkeley and has served on Fanfare as a staff writer, a news section editor, the social media editor, and now the co-editor-in-chief....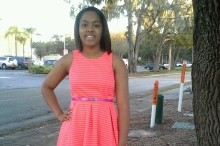 Janae Noah, Photo Editor
Janae is currently a Junior. She serves as media editor and sports photographer. In addition to Fanfare, she serves as secretary of Latin Club. In the...