James S. Rickards Fall Invitational
Math Club participates in their first competition of the year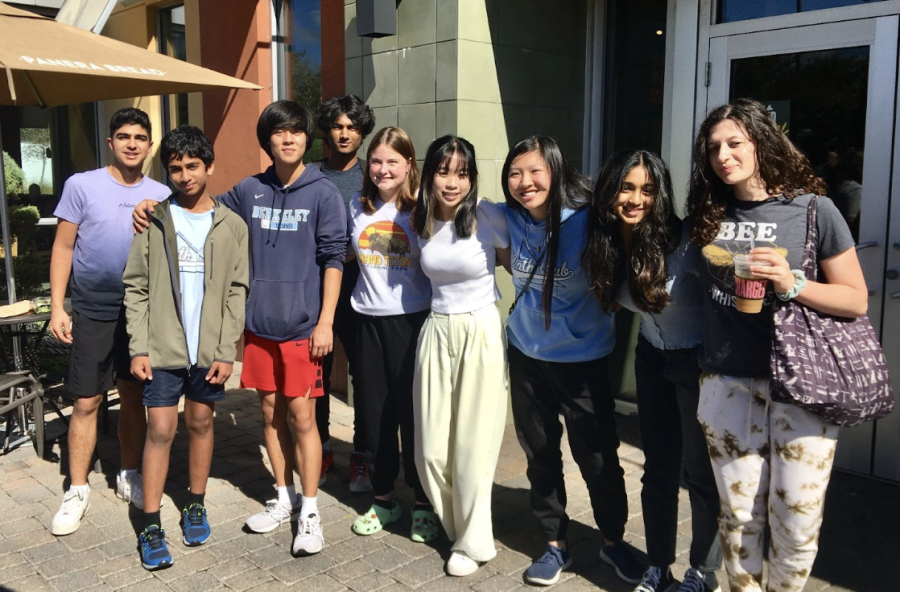 The Berkeley Math Club recently competed in the James S. Rickards Fall Invitational, where they "mathed" their way through challenging questions to score as many points as possible. Afterwards, they enjoyed a lunch at Panera Bread and had bonding time together.
The Rickards Invitational contained two sections, with a 15-minute break in between each section. The first section consisted of an individual test of 30 questions. Every question would award four points if answered correctly and would take away a point if answered incorrectly. There are no points awarded or taken away for not answering. The second section was composed of four questions that guided competitors in arriving at the final answer. Groups of four or less answer these questions, so competitors could divide and conquer to obtain the final answer. There was a time limit of four minutes, so competitors needed to be quick and accurate with their answers. 
Overall, the Math Club did really well! Xu '25 placed 17th with a score of 52 in Precalculus. Flitman '24 placed 47th with a score of 61, Chang '23 placed 38th with a score of 72 and Xiong '24 placed 8th with a score of 103 all in Calculus. The Precalculus team placed fourth and the calculus team placed sixth. 
Below is the set of questions answered by the Math Bucs.