2022 Spotify Wrapped
All about the Spotify stats that are now available to you!
On November 30th, an otherwise calm Wednesday morning at Berkeley, was filled with an excited buzz in the air. Right before convocation, students could be seen eagerly talking to each other about Spotify Wrapped, an annual personalized summary of Spotify statistics which had just come out that morning. Users can view their most-streamed genres, artists and songs from 2022, in addition to the number of minutes they spent listening to music. Certain statistics can be seen on a percentage scale in relation to other Spotify users. 
One of the most anticipated parts of Spotify Wrapped is each user's most played song. Users can see how many times they played their top song and the date on which it was played the most. "It really surprised me that my #1 song, played 750 times, was 'The Man' by Taylor Swift!" said Mia Accardi '26.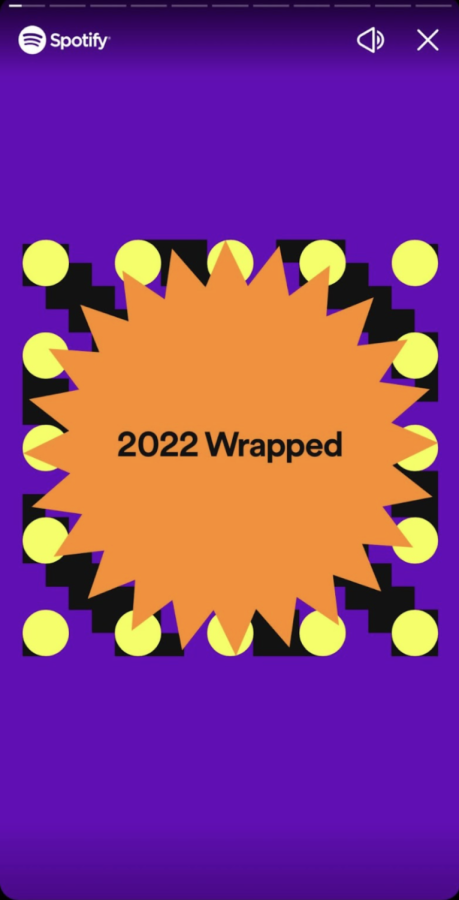 Perhaps one of the most interesting things about the 2022 edition of Spotify Wrapped is a new feature called My Audio Day, which analyzes the types of music that users listen to at specific times of the day. Spotify users are given a music "mood" for the morning, afternoon and night based on what kind of music they listened to the most during that time period. 
Another new notable Wrapped feature in 2022 is the My Listening Personality section, where users are given one of 16 different four-letter codes that describes the way they listened to music in 2022. Reminiscent of a Myers-Briggs test, the Listening Personality feature can tell a user how loyal they are to their favorite artists and how unique the music they listen to is—just to name a few categories. 
A successful feature from last year's Wrapped that returned for the 2022 edition was the Artist Messages section, where certain fans can see a recorded thank-you message from their top artists. The videos are about thirty seconds long and usually consist of the artist thanking the listener for their support over the course of the year. Because this was a new feature for 2021 Spotify Wrapped, only about 100 artists made an Artist Message last year; however this year, Spotify substantially increased the number of artists involved, with around 40,000 different Artist Messages available in 2022's Wrapped.
For some Spotify lovers and music fanatics, Spotify Wrapped is a highly-anticipated event that they look forward to every year. "I try to predict which songs and artists will be in my Wrapped ahead of time," said
Zoya Jooma '26. For others, Spotify Wrapped is just an interesting way to see which artists they have listened to over the course of the year. Either way, the year-end feature put out by the streaming service is extremely popular, especially with young people. In 2021, Spotify Wrapped was shared to social media more than 60 million times. When the data collection for 2023 Spotify Wrapped begins on January 1st, users will surely be more mindful and knowledgeable about the music they listen to—and maybe they will even feel encouraged to try something new.