Meet Michael Moore!
Moore discusses his new role as Associate Director of College Counseling and Academic Dean
Please welcome new Berkeley faculty member, Michael Moore! He will be taking on the role of Academic Dean and Associate Director of College Counseling. 
Prior to joining the Berkeley community, Moore went to Texas Lutheran University and worked in college admissions. Something that drew him to working with high school students is that he "thought it would be rewarding to work with students in high school to assist them in their college preparation."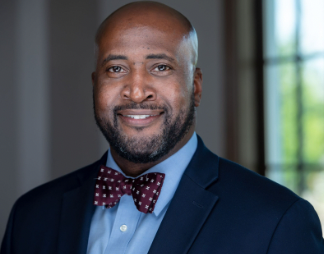 On the Berkeley campus, Moore is beginning to explore the different clubs, teams and groups offered. He attends Chat and Chew regularly and looks forward to "formally connecting with other groups in the near future." One of his favorite parts about the Berkeley community is how welcoming the faculty, staff and students are. 
Outside of school, Moore enjoys both playing and watching sports. He also loves trying new foods by cooking and trying new restaurants. He is excited to try new foods in Tampa! In addition to food, Moore loves the performing arts and is excited to see live shows.