Meet Sharon Smith
Sharon Smith discusses her experience at Berkeley versus the Marine Corps
"I have two passions. One is history and one is teaching teenagers. It is something that I have always loved," said Sharon Smith, a new member of the Berkeley History Department. 
In addition to teaching, she also has a strong love for America, for she served in the Marine Corps starting immediately after high school. Smith is from Montana, so she believes that being exposed to all of the diversity in the military has prepared her for teaching and life in general. Afterward, she attended the University of South Florida (USF), where she received her Bachelor's Degree in History. Since then she has had three daughters, whom she is very proud of.
 "I realized when I was in the Marine Corps that one of my main jobs was to teach Marines about weapons, so I was always teaching classes. I realized that I can command a crowd really easily and I love speaking in front of people," she said.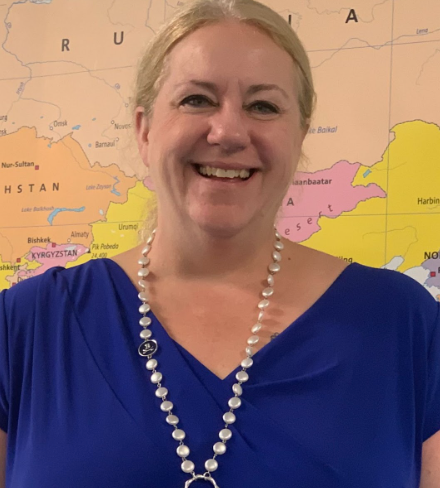 Smith says that the main thing she wants to do in her lifetime is to make such a positive difference that her students always remember her. Smith has enjoyed her experience at Berkeley so far because she feels that everyone wants to be at every event together. She sees it as a family.