Meet Carrie O'Donoghue!
Get to Know the New Media Teacher!
Mrs. O'Donoghue is the new media teacher here at Berkeley, and she's ready to help art students find their creativity. O'Donoghue has been teaching for 16 years and is excited about getting to work with other teachers in the art department. Her favorite part of Berkeley so far has been having lunch at the cafe.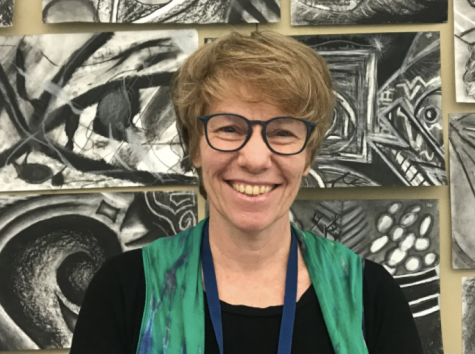 Growing up, O'Donoghue loved playing school and "being in charge" of her four siblings. She spent a lot of her time studying and trying new things until she finally found a job that fit her passion for art. O'Donoghue was the only teacher in the art department at her previous workplaces, so she's very happy that she gets to work with other art teachers at Berkeley. "I feel at home," she says. "This is where I feel at home, I don't feel like this anywhere else." Her favorite part of the job is "seeing the lightbulb go off in a kid's mind" when they have an idea and realize how creative they are. 
Outside of school, O'Donoghue enjoys everything to do with the ocean and water, especially sailing. She grew up going on boat trips with her family to many different locations, contributing to her love of sailing. She also loves traveling, going to galleries and museums and experiencing other cultures. 
With all of the inspiration and creativity she offers, there is no doubt that O'Donoghue will become an amazing part of the Berkeley community.